Challenges Facing Nonprofits: Lisa Maruyama, President and CEO, Hawaii Alliance of Nonprofit Organizations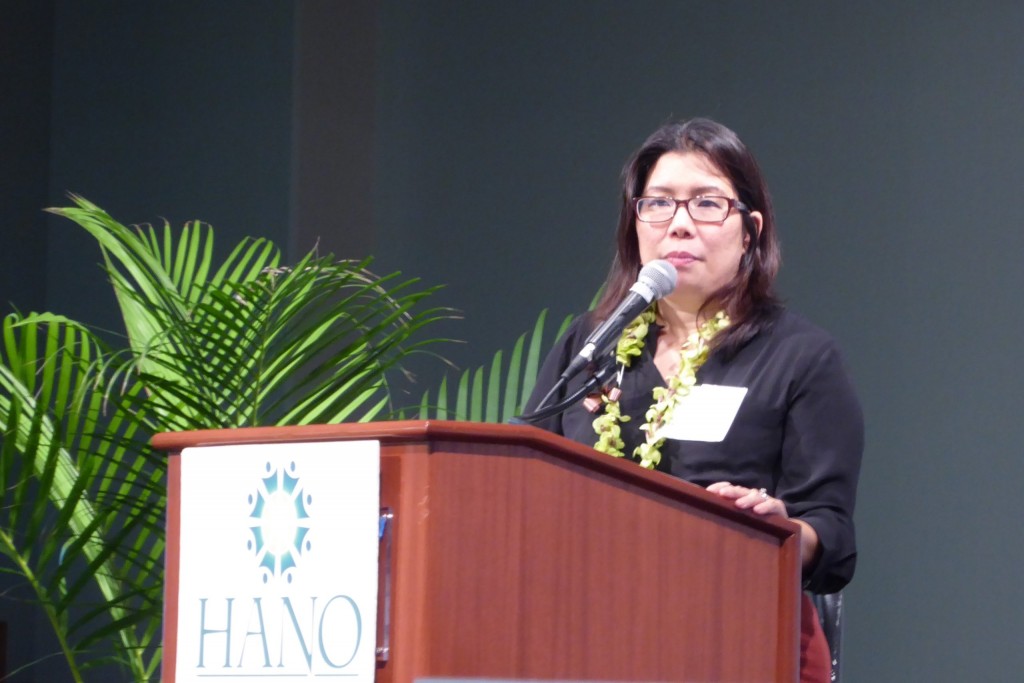 How has HANO been able to continue its core mission(s)?
Our mission is to unite and strengthen the nonprofit sector as a collective force to improve the quality of life in Hawai'i. In the context of COVID-19, we continue to meet our mission of supporting charitable nonprofits, through relevant training, technical assistance, products and services for nonprofits to survive through the pandemic. For example, we offer free technical assistance to nonprofits applying for the SBA loans. We are also offering discounted Zoom conferencing services to HANO members. We've lined up rapid fire online trainings with community partners on everything from going virtual and the HR and IT issues that are associated, to fundraising, to HR to financial management in these times of COVID-19. Every aspect of nonprofit management has a new context and a new playbook. Add to that, many nonprofits are front line responders in this pandemic while trying to keep their organizations afloat financially.
We also frequently update our resources for nonprofits page.
We accomplish our mission also through advocacy – being the representative voice at federal, state and local levels for operational issues that affect all nonprofits regardless of their mission. An example is our advocacy for more COVID-19 federal emergency dollars being allocated to nonprofit mission work in Hawai'i. We want to make sure the state draws down the money that is due to Hawai'i and distributes it as fast as possible. 
I also sit on the State House Committee on COVID-19 Economic and Financial Preparedness where I contribute to the coordinated response and represent the charitable nonprofit perspective.
How has the COVID-19 crisis affected your donations, fundraising and other cash flow?
Membership is one form of support that we get. Over the last month, our membership has remained about the same. Due to our work as an information hub for COVID -19 related issues as they apply to nonprofits, we have picked up new nonprofit members and a few philanthropic foundations who perhaps had not been familiar with our capacity building work prior to this crisis.
Some of our existing foundation partners have either relaxed grant deliverables or committed extra emergency funding to us, which has been very helpful.
HANO also applied for the Payroll Protection Program loan through the SBA. We just received notice that we got that loan.
We also have some cash reserves. We had a lean staff before this crisis, which makes us very nimble. We are extremely fortunate to have these supports that allow us to remain on solid financial ground for a while.
Have you been able to find new ways to support communities in Hawai'i?
Whereas much of our educational programs for nonprofits were in person, now we are rapidly doing them via Zoom and GoToWebinar. Our prior approach did not always allow for Neighbor Island nonprofits to participate affordably. In this COVID-19 era, every training is free and available to anyone regardless of location.
We are collaborating rapidly with existing and new partners. This new way of working and being has given us permission to be bold, creative and risk taking in our approaches, with quick and positive results in problem solving.
What has been your organization's experience with any level of government during this crisis?
We have asked state and county government to relax their existing contract terms for nonprofit providers in timeline and contract deliverables especially since an executive order is in place that could provide that kind of latitude. Many nonprofits were already not paid promptly before this crisis by their government partners. We now worry this crisis will further exacerbate those issues. We also want to know what processes and systems will be in place to distribute federal emergency money that will flow to the state and sometimes counties. We are also working with our local and national advocacy partners to push Congress for more relief packages.
How do you think your organization will be different at the end of this year? 
This crisis has taught us to move faster than we ever thought we could move, helped us to embrace technological solutions that have aided our going virtual, but also provided critical mission based services in ways that ensure greater access and equity.
We've noticed silos within our sector have come down, and silos between the different sectors have also come down. We're taking full advantage of that new ecosystem and have been collaborating with any organization/company that will help meet our mission of strengthening the community. At the end of this, we will have formed many new strategic partnerships and relationships that will make HANO a stronger organization going forward.
In the face of this pandemic, we are comfortable floating big, hairy, audacious goals that normally would have us being laughed out of the room. In this COVID-19 era, no one blinks an eye at those ideas. Anything is worth a try to save lives, save jobs, save Hawai'i.  Hopefully post COVID-19, this will be our new normal.