Virtual Interview on COVID-19: Brian Kealoha, Executive Director, Hawai'i Energy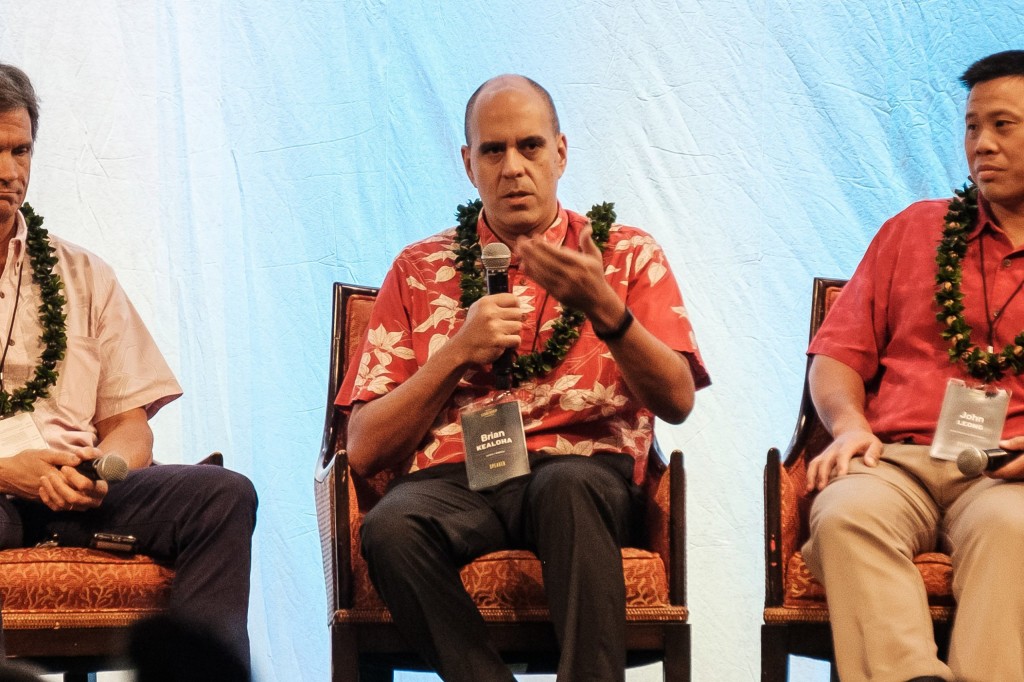 What has been your company's latest pivot or innovation?
A big part of what we do is provide energy efficiency education and professional development training. Like many faced with adjusting delivery models during this pandemic, we have had to transition to virtual training sessions. 
We have been forced to streamline our operations in regard to project inspections and transition from mail-in applications to electronic submissions. We are doing our best to creatively provide customers with the best support we can with their energy costs, while putting their health and safety first.
What has been your company's latest opportunity or opportunities?
Many families are spending more time at home and are worried about higher electric bills, so we have received a lot of inquiries about what they can do to reduce their energy costs. We are working hard to keep them informed of ways they can keep their bills down.
We've also been able to streamline communications with clean energy service providers and customers as we keep a pulse on what business and life is like for them. Their feedback has helped us pivot quickly as times change.
How has your company's experience been with any level of government during this crisis?
Our contract is with the Hawai'i Public Utilities Commission, which has provided us with guidance on how we can best help the community now. Of particular concern is our residential and vulnerable populations, most of whom will remain at home during the state's emergency declaration period. The commission encouraged Hawai'i Energy to promote energy efficiency and conservation by customers in their homes to help them reduce energy use. We have launched educational campaigns with more in the works. 
The commission also asked Hawai'i Energy to develop services that can promote economic activity among commercial customers, especially as businesses reopen. We are developing recovery programs that we will launch when the stay-at-home order is lifted.
In what ways do you think your business will be different at the end of this year?
In the business community, most attention and focus will be on returning to normal operations and finding creative ways to generate revenue to reduce costs. We know that means energy efficiency won't necessarily be top of mind for many business executives, even though it often offers ROIs significantly higher than other investments they are contemplating. We also know that capital will be at a premium. This means we will have to package our services differently to reduce or eliminate upfront capital requirements and increase incentives to make ROIs even more attractive – all while educating businesses on how to streamline operations and run run as efficiently. 
In what ways have you been able to support the broader community beyond your employees and customers?
We have over 200 Clean Energy Allies in our network of architects, engineers, electrical and mechanical contractors, plumbers and energy performance contractors which – according to DBEDT – made up over 5,100 jobs prior to the downturn. Combined with renewable energy projects, this swells to over 10,000 jobs. The clean energy industry can help with the needed economic recovery in Hawai'i.
In addition to saving Hawai'i's families and businesses money on their electric bills, one of the most important roles we play is to ensure this sector of our economy bounces back quickly. We began offering educational programs from national experts on topics such as selling energy efficiency in an economic downturn to help prepare our allies to be successful once the stay at home order is lifted. We are also designing new programs that focus on bundling of incentives to encourage greater participation across all energy savings measures. Based on feedback we have received, these enhanced programs will support our Clean Energy Allies in all aspects of their business from marketing, sales, installation and customer service.