Small Business/Big Challenges: Desirée Watson, President, Hawaii Workplace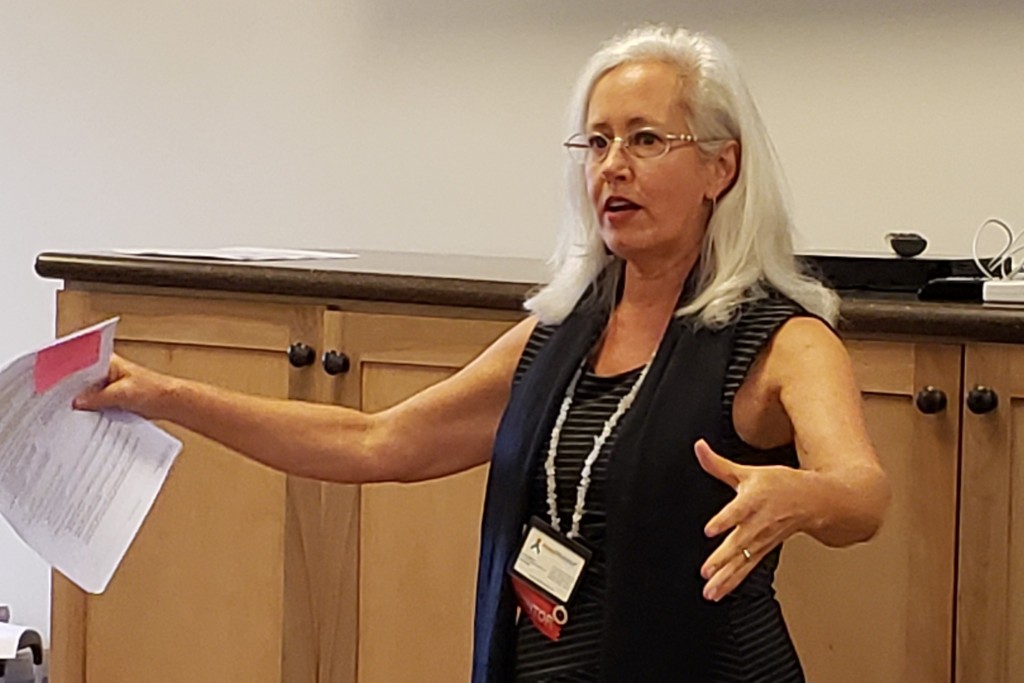 What has been your company's latest pivot or innovation?
Our first priority has been to support our clients through the maze of changes related to HR and to help them obtain PPP funding offered through the SBA.
This COVID-19 time has been referred to as the Great Pause, so we have paused or discounted fees for clients who have completely paused their operations yet still require HR assistance during this time. We are in for the long haul and will continue to be there for our clients. We have been fortunate in that many of our clients run essential businesses and have been able to keep operating.
As for innovation, we had recently invested in a powerful payroll and HR platform that makes those functions easier for employers.
What has been your company's latest opportunity or opportunities?
I am honored that I won the SBA 2020 Small Business Advocate for Women in Business Award for the County of Hawai'i. And although the award ceremony has been delayed, the COVID19 crisis has allowed us to use our advocacy skills to help as many businesses as possible.
We have taken on more responsibility. We have had several local businesses reach out for HR support who are handling their payroll in house, and even though they are not yet clients we are helping them during this time.
We have had the opportunity to advocate for our client businesses, assisting and processing unemployment claims, general coaching about their situations, and sharing information about the SBA loan programs such as the PPP and EIDL loans. Folks can learn more about them here.
How has your company's experience been with any level of government during this crisis?
Wonderful! We support both the local Kona-Kohala Chamber of Commerce and National Chamber of Commerce which have done a fantastic job with outreach, regular updates emails, and webinars related to CARES, PPP, EIDL programs, which I attend when they are offered. They include updates from Jane Sawyer, District Director for the SBA, Congressman Ed Case and Senator Brian Schatz, which have been very helpful.  We also have created a tab on our website under "COVID-19" that lists the various programs available as well as changes in HR laws related to emergency family leave. Anyone in the business community can find the information they need on our website.
In what ways do you think your business will be different at the end of this year?
That is a great question and difficult to answer. We are all in uncharted waters and the shutdown may make it difficult for some businesses to recover. Our Hawai'i economy is so dependent on tourism – including retail, tour companies, hotels, B&Bs, vacation rentals and restaurants – that it requires our tourists to start coming back once they are able to do so safely.
What is hard to determine is exactly when that will happen. How long will it take for people to travel safely and to want to travel again? And will they be able to afford to do so?  
So perhaps it is an ideal time to move towards sustainability which I think will be at the forefront of this time of recalibration. We need to think about what types of business can thrive in Hawai'i with or without tourism. What can we in Hawai'i bring to the larger national and global economies?
In what ways have you been able to support the broader community beyond your employees and customers?
In addition to what I shared above; we have reached out to all of our networks. As director consultant for BNI Hawaii (Business Network International), I have also shared the PPP and EIDL loan program details as they have become available, along with the weekly updates. There are many independent contractors and self-employed people in our network as well as business owners, so we provide them coaching about their situations, and keep them up to date with the loan recovery programs.