Virtual Interview on COVID-19: Su Shin, President & GM, Hawaiian Telcom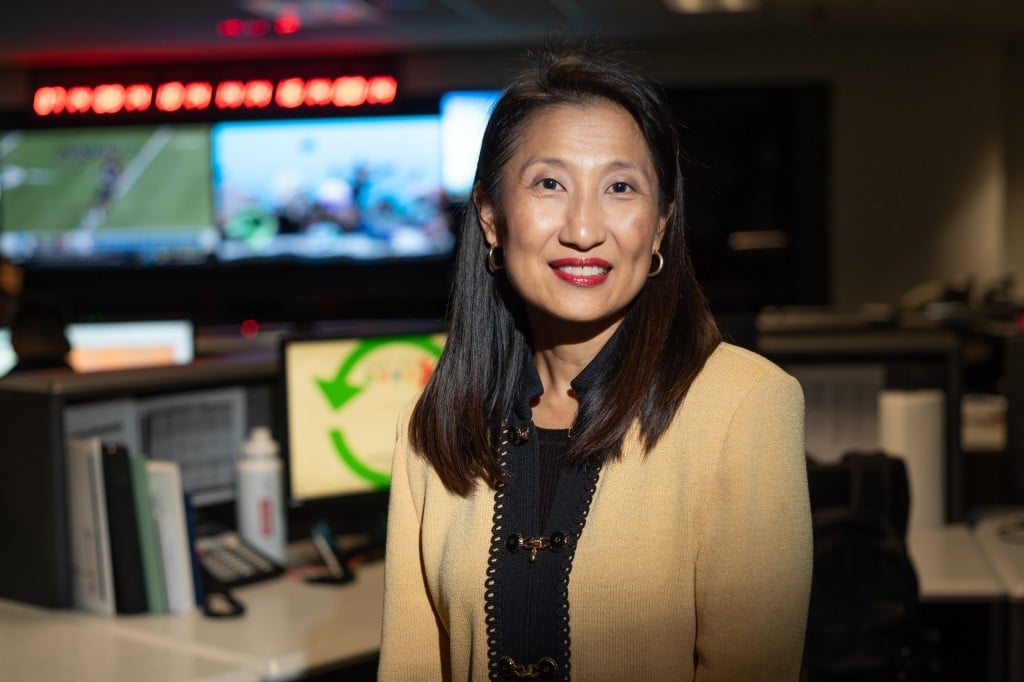 How are you coping amid the COVID-19 crisis?
Keeping connected is so important, especially in times of change and uncertainty, and we take our role as a provider of essential communications services seriously. Our employees know that our customers – who are our family, friends and neighbors – rely on our services to keep connected to what's important to them and we will continue to honor our commitment.
While it's heartbreaking to watch as my daughter's once-in-a-lifetime senior year activities, like prom and possibly graduation, are cancelled, my college sophomore is distance learning from home. Our family is spending more quality time together. I'm inspired by the way my daughter stays connected with her friends using the very connections our company makes possible – they work out together daily using WebEx while watching videos on YouTube. It makes me proud to lead such a vital company and hopeful for our collective future to see that kids are still finding ways to make human connections
Did your business continuity plan work or were there surprises?
As part of our business continuity plan, our company conducts regular drills to prepare for crises, so we were able to quickly stand up an emergency operations team to oversee our response to the COVID-19 pandemic. This team meets daily to review progress, discuss new developments and includes an update from team members who are in contact with our state, city and federal government officials.
As a statewide company with offices on five islands, many of our employees regularly use remote work and online meeting technologies, which enabled a smooth transition of 60% of our workforce to work-from-home status. About 40% of our employees have duties that require them to report to a work location to continue to provide essential services to our customers and community. We have taken steps and adjusted our procedures to protect their health and safety during this time.
Have you found silver linings in these difficult times?
As many local businesses needed to transition very quickly to remote work sites, our team has gone above and beyond to ensure that our customers, especially those in healthcare and in nonprofits that serve our most vulnerable communities, have the technologies they need to serve their customers. In spite of and because of the constant change and uncertainty right now, our team is serving our customers with extra thoughtful care and aloha spirit. I'm very proud of them!
Our employees who are working at home are being wonderfully creative in staying connected and informed. Some teams hold video conference meetings with fun themes and organizing virtual pau hanas to stay in touch with their colleagues. These stories warm my heart and strengthen my belief that we will come out of this even stronger.
How are you maintaining your company culture?
Timely and relevant communication is key to a strong corporate culture. We have a robust employee communications program for COVID-19 that includes an insightful daily message from our leadership and regular health alerts with articles and links to a wealth of resources. We created a COVID-19 section on our employee portal and encourage employees to upload questions to a secure site where all questions and responses are posted. Our leaders regularly check the pulse of their teams, including their physical and emotional health, and we can adjust our communications relative to this feedback.
As a company chartered by Hawaiian royalty in 1883, our commitment to our community runs deep and it's important to all of us to continue to support those in need. That's why Hawaiian Telcom is collecting employee donations through our COVID-19 School Support Fund to help provide food and hygiene products to local families who need them while schools are closed.
Do you have advice for other local companies?
The COVID-19 pandemic is new for all of us and is affecting people in different ways. It will require businesses to make difficult decisions. Communicate as clearly and transparently as possible in a timely manner. Act with empathy and compassion. We are all in this together.