Challenges Facing Nonprofits: Hawai'i Children's Action Network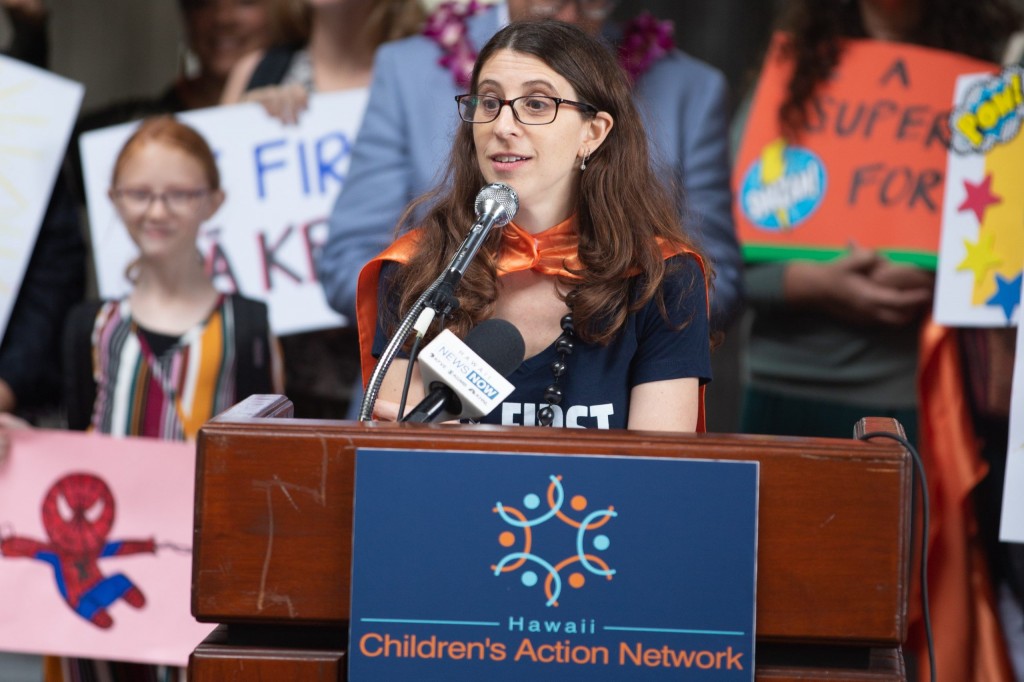 How has your organization been able to continue its core mission(s)?
Our mission is to build a unified voice for Hawaiʻi's children. We're building a movement to ensure all keiki are healthy, safe and ready to learn. During the COVID-19 crisis, this mission is even more urgent. Our staff's last day in the office was March 13, and it's been a pretty smooth transition to remote work. Most of our files and processes were already digital, and we were already using cloud systems like Dropbox, Slack and Zoom. This helped to ensure our work continued – relatively uninterrupted though with a new focus.
How has the COVID-19 crisis affected your donations, fundraising and other cash flow?
In an unfortunate coincidence, we were scheduled to have our inaugural Champions for Children fundraising dinner on March 12 — just as COVID-19 was elevated to pandemic state. (We were set to honor Al Castle, Calvin Sia, and Kū Kahakalau.) As advocates for the health and safety of families, we decided to indefinitely postpone the fundraiser. This was a tough decision, but as we've seen, clearly the right one.
On the other hand, we've seen a strong response from the philanthropic sector. Several national foundations — and local foundations like Hawaiʻi Community Foundation — have started rapid response funds. We're planning to apply for these new grants to support our COVID-19 efforts. We've been able to keep all our staff fully employed, and we're trying to take advantage of the federal government relief packages, like the Paycheck Protection Program. Though we're a nonprofit, we're also a small business preparing to weather an uncertain future.
Have you been able to find new ways to support communities in Hawai'i?
Yes, immediately after we postponed our Champions for Children dinner, we pivoted to developing a COVID-19 response. Within a week, we and Hawaiʻi Public Health Institute brought together more than 100 doctors and public health professionals to (successfully) urge the state to implement social distancing measures. Since then, we've convened dozens more organizations to push the state to support working families and the child care sector.
For families, we're tracking and distilling information about the state and federal response efforts. We've also put together nearly 500 local resources together on a single easy-to-use website. And we're part of a community effort to assemble face shields for essential workers.
We've also found new ways to continue our existing efforts — like shifting our outreach about the 2020 Census to social media instead of in-person events.
What has been your organization's experience with any level of government during this crisis?
As advocates for Hawaiʻi's children and families, we are always working with governmental leaders to ensure state policies are supporting the most vulnerable. This is especially important now. In 2017, the Aloha United Way ALICE study found that 48% of families were struggling to afford basic needs. Now, since the crisis started, nearly 25% of workers have filed for unemployment — the highest rate in the country. In total, more than 130,000 Hawaiʻi households might lose a significant part of their income.
To find a way out of this crisis, the government's response must put the community first. We're holding conversations almost each day with other local organizations to develop recommendations. We're also staying in close contact with legislative and departmental leaders, and we appreciate that they've been receptive to the community's ideas and concerns.
How do you think your organization will be different at the end of this year?
In the past month, working remotely has already opened up new possibilities for collaboration for us. Much of our work happens collaboratively with other advocates and nonprofits, and prior to a month ago, we generally tried to meet in person. Now, we've created new Slack channels for our partners and moved to virtual Zoom meetings. These new practices, which we'll be able to continue after this crisis, have already allowed a wider range of our partners to join in our conversations.
In other ways, it's probably too soon to say. It's very likely that Hawaiʻi won't be back to business as usual by the end of the year. Fortunately, thanks to our committed funders, creative staff and passionate volunteers, our organization is able to remain very flexible. We're ready to keep fighting for Hawaiʻi's children and families — no matter what challenges lie ahead.