Small Business/Big Challenge: Devin Tryan, Co-Owner, HI Climb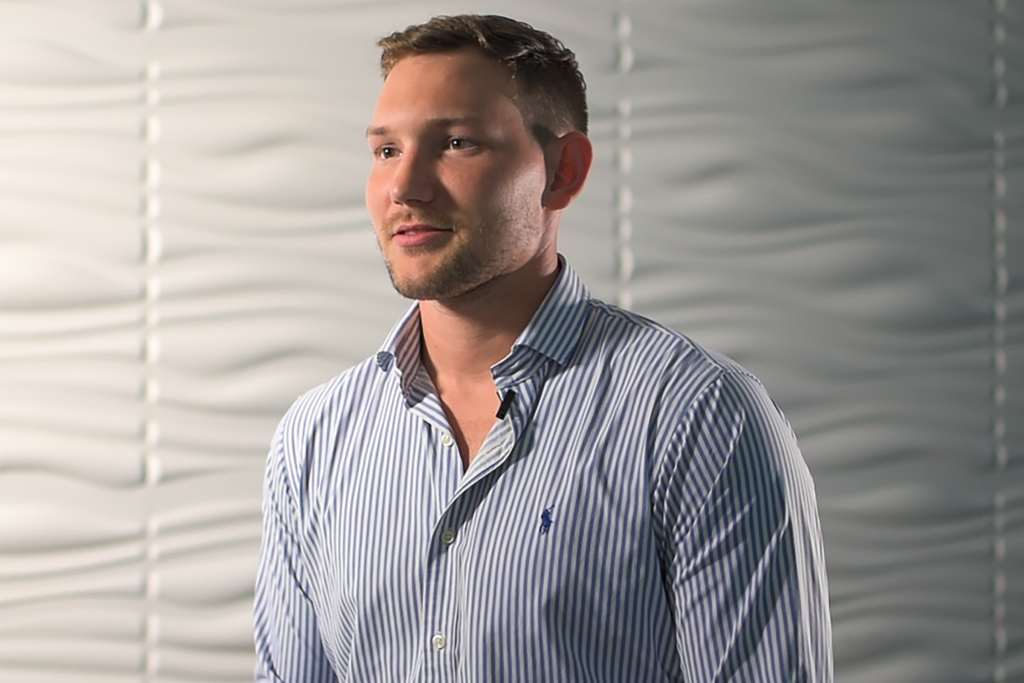 How are you coping amid COVID-19 crisis?
I had just signed a lease on a 17,000 square foot space in Kaka'ako when the pandemic hit. This is my second endeavor and I had put a year and all my savings into the project. So in the beginning it was challenging.
Starting any business is risky, especially a climbing gym due to all the safety precautions. Starting a climbing gym during a pandemic seems like the craziest idea out there. The upside is that when all this passes – and this will pass – the community will want to get out and explore new hobbies and be active. It's easy to get caught in the idea of this will go on forever but we plan to be in business not just next year but 15 years from now and looking at the longer term always makes it seem more bearable.
How has the crisis forced you to pivot?
We have had to pivot in a few major ways due to COVID-19. Lender issues, safety procedures, construction costs and even replacing our architecture team are just some of the problems we have faced. To overcome our health concerns the question I asked myself was how can we make this the cleanest gym on the island? Going into a gym with dirty walls that is unsanitary can ruin the entire experience. Considering this we have implemented some exciting cleaning and health procedures that so far, we have not seen in any other gyms. The second major pivot is that we were planning to use a bank loan to pay for our equipment but now we have since opened up to local investors as the banks have changed their lending policies.
Have you found silver linings in these difficult times?
A silver lining is that it seems our project has the full attention of all our vendors. Our engineers and architects have expressed their gratitude for taking them on, especially when many of their other projects are on hold. 
How has your company's experience been with any level of government during this crisis?
Extremely supportive. Most agencies, government or not, know how much value they bring to the industry. Currently we are in our planning and permitting phase. The city Department of Planning & Permitting and Hawai'i Community Development Association have been helping us in every way. 
Do you have advice for other local entrepreneurs trying to start out?
If I could share one thing with our local entrepreneurs who are hesitant to start on something it's that they need to 100% take action on that idea. You will absolutely have doubts. Heck, I still have doubts about my current real estate business which I have been operating for going on eight years. It's important to push past it for the sake of yourself and the customers. You will be able to help people at such a higher level if you focus on the good and not the bad.
One good thing could be if you are negotiating for a commercial space, because now is exactly when you should be doing that!