Virtual Interview on COVID-19: Jason Fujimoto, President & CEO, HPM Building Supply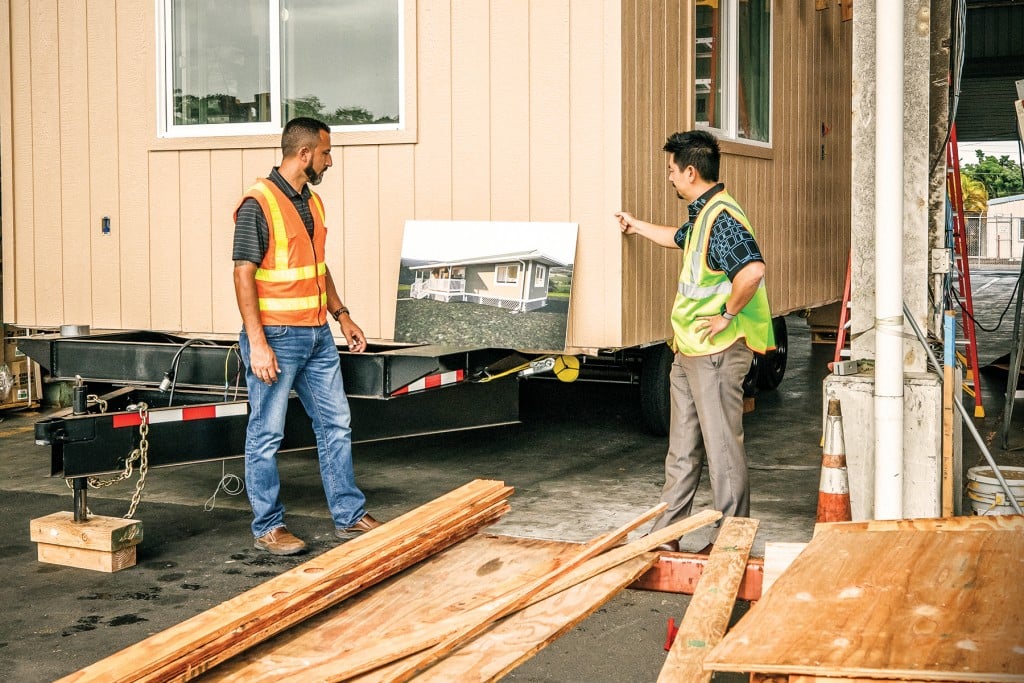 What has been your company's latest pivot or innovation?
Over HPM Building Supply's nearly 100 years in business, the COVID-19 pandemic is unique in the way that it has disrupted every aspect of our lives and every sector in our economy. As we look to the future and how our community will recover from this crisis, it will be critical for all of us to build the future that we want as we find a new "normal."
Even prior to the pandemic, the housing supply was severely limited with no foreseeable way for current construction methods to match supply with demand, especially for affordable housing. When we emerge from the COVID-19 situation, the need for affordable housing will be even greater, and there may be even more limits to the capacity of traditional construction.
One option to enable residents to be able to achieve their dreams of buying a home is to consider factory-built housing. Building homes in factories requires less material, controls costs, and expedites the construction process, making a larger inventory of affordable homes available more quickly. Due to the speed and efficiency of production, factory-built modules are also a viable solution to quickly respond to shelter and facility needs during a crisis, and this can increase the resilience of our community.
One of our recent initiatives is the creation of a local, factory-manufactured modular, affordable housing solution. This idea came out of the recovery work during and after the 2018 Kilauea lava event. In 2018, HPM was able to partner with local contractors and the community to very quickly and inexpensively erect simple micro-shelters to meet the immediate needs of evacuees. As we saw the rapid expansion of modular manufacturing in the mainland US and the decades of success in factory-made housing in Europe and Asia, HPM began exploring the feasibility of designing and manufacturing more complex modules locally to be assembled into full single-family homes. We call this new dynamic home system HalePlus and it will be available on Hawai'i Island later this year.
What has been your company's latest opportunity or opportunities?
Now more than ever, we are focused on our responsibility to serve the building industry in Hawai'i, increase sector resilience and help our customers build better.
Many construction projects have been able to continue during the stay-at-home order, providing critical jobs for our workforce. We are working closely with developers, contractors, and building industry professionals to keep supplying the materials, designs and manufactured products that they need.
In response to COVID-19, we, like many other companies, have adjusted our operations to ensure the health and safety of customers and owner-employees. These changes will have lasting impact on customer buying habits, expectations and preferences. As we look ahead to the recovery period, we are accelerating our implementation of technology to offer online shopping, online bill pay, more sophisticated online order and delivery tracking, digital sharing of home and building plans, online design consultations and a more interactive online home planning process.
Our long-term focus and approach have enabled our business to be resilient during this crisis, and we are looking at where we can invest in initiatives that will enable us to better serve customers across the state.
How has your company's experience been with any level of government during this crisis?
HPM is fortunate to have open communication with county government agencies on Hawai'i Island, Kaua'i and O'ahu as well as with the state. In particular, we have a long history of partnering closely with the County of Hawai'i and, during times of crisis, we are glad to be able to support County outreach and programs for our community and to provide our input regarding the business sector and building industry impacts. In addition, HPM team members are directly engaged and part of a number of state government level task forces and advisory bodies to the response efforts. 
HPM is very fortunate to also have longstanding relationships with Hawai'i's local banks, and this has allowed us to participate in the Payroll Protection Program.
In what ways do you think your business will be different at the end of this year?
This crisis has transformed our communications internally and with our customers. I'm proud of how each and every one of our owner-employees has risen to the occasion and adapted to use different communication platforms. We had our first virtual town hall earlier this month. Our digital communications with our customers have become even more vital as we connect through our website and social media.
HPM Building Supply has been in business for nearly 100 years and we have faced our share of challenges, including rebuilding twice after tsunamis. Each time, we were able to emerge stronger thanks to the support of our community and the grit and perseverance of our owner-employees. At the end of this year, I expect that we will be more experienced and even more dedicated to helping customers across the state of Hawai'i to build better and live better. We are drawing on our core values of Heart, Character and Growth as we support each other through this difficult time. HPM is 100% employee-owned, and we truly care for one another and strive to do absolutely everything we can to help our customer succeed and support our communities.
At the beginning of April our three HPM retail stores began collecting donations of face masks and other personal protective equipment (PPE). The items collected will be donated to healthcare workers at our four Hawai'i Island hospitals through a partnership with SupportHawaii.org. Our local communities are going through a very challenging time right now, and we will continue to pull our talents and resources together to serve those in need with aloha.
In what ways have you been able to support the broader community beyond your employees and customers?
Less than a month ago, we began working with the County of Hawai'i to design and build a system for temporary shelters that would house members of our homeless community in Hilo. We moved quickly to respond to the urgent COVID-19 situation, and within a matter of a few weeks, we developed a custom micro-shelter design, modified from the shelters we constructed during the 2018 Kilauea lava event, to meet the County's requirements. Last week we delivered components to the build site for the first 30 of 50 micro-shelters that will soon provide refuge from the elements and the separation needed to prevent virus spread. In times of crisis, this kind of collaboration between businesses and government not only meets immediate needs but lays a foundation for a better future.