Virtual Interview on COVID-19: Andrew Rosen, President & CEO, Hawaii State Federal Credit Union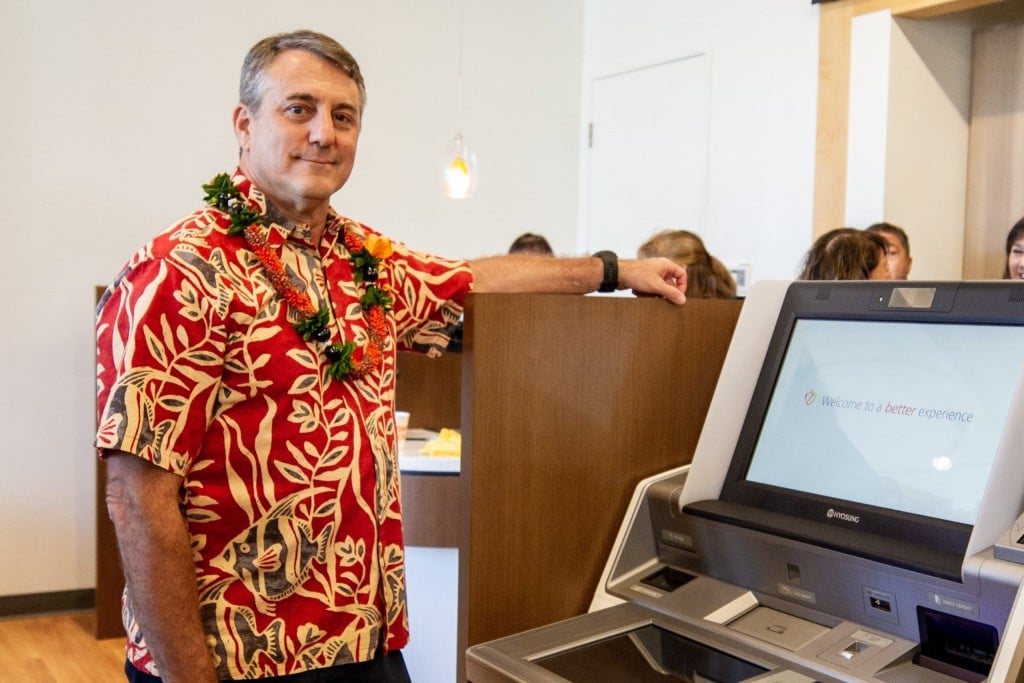 How are you coping amid the COVID-19 crisis?
Our primary focus during this time is continuing to provide critical financial services to our members, while protecting the health and safety of both our members and employees. We've done this a number of ways, from changing branch operations, adding safety and social distancing measures to our open locations, and emphasizing use of technology such as our online banking and mobile platforms to handle many of our member transactions. Within our offices, we've instituted work-from-home policies for those who are able to work remotely. It's been a period of adjustment, especially for our employees, but I'm proud of how they've rallied to continue helping our members through this challenging time.
We also worked to quickly mobilize an emergency assistance program to help our members experiencing financial hardship due to COVID-19. It includes emergency loans, payment deferrals for consumer and mortgage loans, and waivers of early withdrawal penalties on term share accounts. We're also working diligently with our business members to see how we can help them case by case. We want to make sure our members get access to government assistance programs. These are difficult times for everyone, but we want our members to know that we stand with them, and we'll get through this together.
Did your business continuity plan work or were there surprises?
The credit union has a business continuity plan and a pandemic plan, but our plan never anticipated a crisis of this magnitude and impact. There are times that we've had to adjust on the fly, and the situation is constantly evolving. Our pandemic plan focuses on our branch network and we have implemented good portions of that plan, including closing some branches, extending hours in others, promoting our digital platforms to handle transactions, and setting up additional safety features in our open branches to protect members and employees. What we didn't anticipate was the significant impact to our back office employees. I'm fortunate that our management team has been amazing at thinking on their feet and finding solutions to help us work within these constraints.
Have you found silver linings in these difficult times?
I think what we're seeing amid all of this uncertainty are individuals and businesses stepping up to support one another through these difficult times. People doing good deeds for strangers, businesses helping businesses – the community has really come together to lift each other up. It's heartfelt, and it's very genuine, and it has been a great reminder for all of us of the positive impact we can make in peoples' lives.
We know many of our members are facing financial challenges. That's why we're putting so much into our efforts to identify ways to help them and let them know that we're here for them when they need us. We know this will hurt our bottom line, but this really gets to the essence of why credit unions were started; people helping people.
How are you maintaining your company culture?
One of the realities of the pandemic is that we've had to physically change how we operate. That means some of our employees changing locations, and in many cases, working from home if they are able to do so. That physical separation takes getting used to, and makes communication and staying connected with our employees even more important.
I made a promise to our employees that we're going to be open and transparent with them as we get through these next few months together. So I've made it a point to communicate frequently, when we have important updates to announce, or just if I want to thank our employees for their hard work. I always welcome questions and feedback and our employees are not afraid to send me an email or call me if they have concerns.
In terms of employee morale, this is a very stressful time for everyone. So we do what we can to keep everyone's spirits up and let them know how much they're appreciated. Things like encouraging activities like submitting fun videos that we'll share online; purchasing lunches for all of our employees once a week; sending care packages to their homes. Sometimes it's small gestures that have the largest impact.
Do you have advice for other local companies?
It's difficult to do, but don't focus on how you're going to maintain "business as usual" because this isn't business as usual. This is an unprecedented crisis that may have a bigger impact on our economy than the 2008 recession. Almost every industry will be significantly impacted.
Instead, think hard about what is most important now for your customers and employees. How are they faring with everything going on? How do we address their needs? Hawaii State FCU's tagline is "Always right by you." And it is something we take very seriously. We want to know that the decisions we make are in the best interest of our members and employees. The best way to get through a crisis is by working together as a community. So showing support is important. Being kind is important. I'm a firm believer that if you always do the right thing, people will remember.