Small Business/Big Challenges: Miki Lee, Business Development & Marketing Director, Infinium Interiors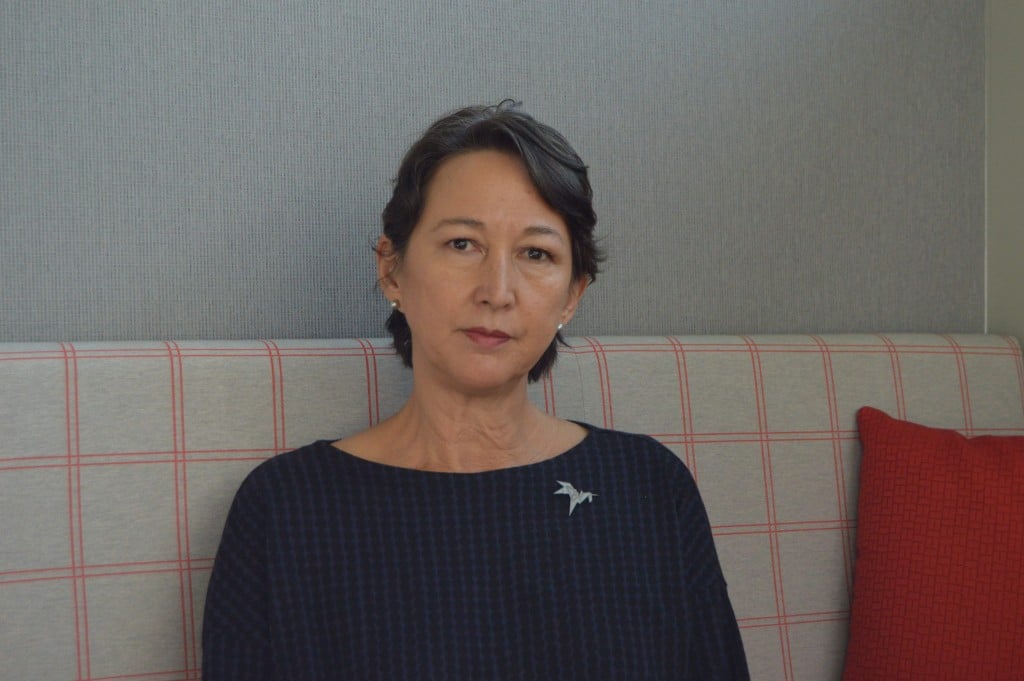 How is Infinium Interiors coping with the COVID-19 crisis?
How we are coping is an interesting question. The situation we find ourselves in, by many accounts, has never happened before. Some businesses had plans in place for dealing with different types of crisis, but I'd speculate that most, especially small and medium-size businesses, hadn't imagined experiencing a global pandemic. So, it's difficult to know how to measure how well or poorly we are doing. I can say, we are doing the best we can. We are concerned about our staff and their families, our clients and partners, and, of course, the health of our business. How we cope and manage each of these buckets, if you will, varies drastically. Staying connected to our community of stakeholders and actively preserving and growing our business are our highest priorities.
Are you considering changing your business model?
We help businesses design efficient workspaces. We're learning that while we appreciate real-time, in-person meetings, a lot can be done virtually. I'm happy to report that we've been able to help customers that had been planning renovations or moves before the shelter-in-place mandate move forward. Maybe not as quickly as B.C. (before COVID-19), but projects are moving. Another aspect of our business model has to do with where workspaces are located. For the most part our business has been driven by customers working in commercial spaces. Now, of course, with so many people working from home, this brings a new challenge and opportunity: setting up in-home workspaces to promote efficiency and productivity. We are also asking ourselves what the workplace will look like A.C. (after COVID-19), and how do we best support our customers if there is paradigm shift for the way their businesses operate.
What do you think your business will look like at the end of this year?
Interestingly, the answer to this question today is not a lot different – at least in intent — than it would have been in January. 2020 was to be a year of growth and expansion for Infinium Interiors. We wanted to grow our team, both in the size of our staff and their expertise. We are hiring, even during the crisis and we are taking advantage of available on-line training related to our industry. Strengthening our portfolio of products and manufacturers was also a 2020 strategic priority and we continue to actively source new products and secure new manufacture partnerships. These activities are necessary for our business to continue its growth trajectory. The far-reaching impacts of COVID-19 on Hawai'i's economy and business sector means these strategic priorities become even more urgent for us. We must be even more agile and creative in all that we do, especially to find ways to support Hawai'i's businesses whose plans or ability to pursue FF&E projects (furniture, fixtures and equipment) have been hampered by COVID-19.
Have you found silver linings in these difficult times?
I've personally been touched by the level of caring and empathy shown by our team for one another. They clearly desire having regular touch points via Microsoft Teams, including a Friday pau hana and everyone dialing in to sing "Happy Birthday" to someone, and managing to safely deliver birthday treats to an employee's home. I've been equally appreciative of the patience being shown by our customers and vendors. Ours is an industry driven by often nonnegotiable due dates and being able to have what you want when you want it. While we continue to work toward project completion, most everyone, up and down the line, understands the moment we are in and that delays may be unavoidable.
Do you have advice for other local companies?
Take care of your people and communicate often. Be creative about what this needs to look like given today's landscape. Know that everyone is handling their stress differently. Some are quiet, while others are openly sad, angry or fearful. Now is the time to put what we know about emotional intelligence to good work – both so we can first take care of ourselves, then to support those around us.