Virtual Interview on COVID-19: John Leong, CEO, KUPU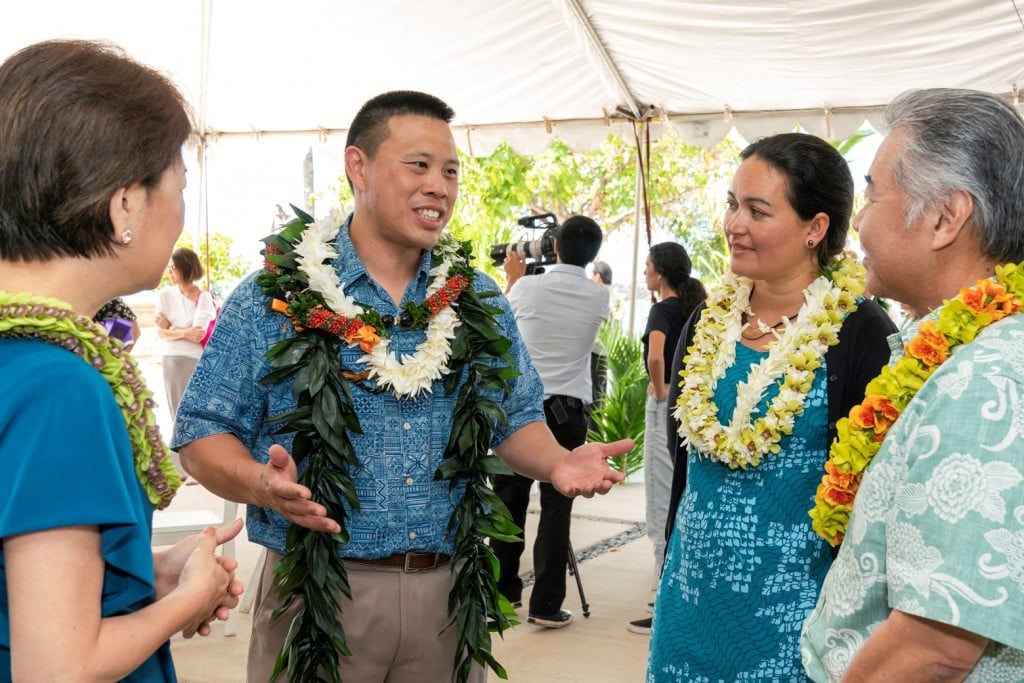 How are you coping amid the COVID-19 crisis?
This crisis is a call for us to come together and to strengthen our resolve to show Aloha through action. It is a call for us to step up, if we are able. It is a call to join hands (using gloves) as a community to support one another and those most impacted by the COVID crisis.
Kupu is doing its part to protect its staff and members. However, more than that, we are working to strengthen what we are doing so we can better support our community. We are actively looking at ways to expand our programs so we can hire more folks who have been displaced from work. We are on the offense in this season because we know our community needs us and we want to do our part. 
We at Kupu are doing ourtg part to stop the spread of COVID-19 by practicing tele-commuting, social distancing and have canceled many gatherings we had planned.
Did your business continuity plan work or were there surprises?
Fortunately, Kupu has been able to adjust its plans and work to continue to support our staff and the community virtually. We did find that our culinary program had cancellations for March and April. However, we have diverted resources to help provide about 400 meals a day to families of children who would otherwise receive free or reduced lunches within the public schools.
Have you found silver linings in these difficult times?
Change is the ability to create. I see many silver linings in rebuilding – or recreating – our local economy into a much more pono, sustainable economy with industries that are successful and sustainable. I am so inspired by many community efforts, foundations and nonprofits coming to the table to want to help and to partner together. We have been a part of a team of community-based organizations, foundations and the DOE that almost instantly took action to support those in need. Many are volunteering or expending their own resources and wanting to support those economically impacted by the crisis. The financial sector is also coming to the table. I have heard about our bank leaders collaborating to find ways to defer loan payments and support small businesses impacted by shelter-in-place requirements. That is leadership. Economy may be down, but Aloha is up and that really shows the strength of our community and what will perpetuate us into the future.
How are you maintaining your company culture?
The crisis has helped us to reaffirm who we are as an organization and make us realize that we do not need brick-and-mortar to be who we are. We do not want to be the generation that drops the baton during this time of need. Rather, we want to rise up and be people who move forward to make a difference. This virus has created a huge health issue for the world, but it has also created a huge heart issue for us as well, as many of us are filled with worry, frustration and anxiety. But this is not a time that we shrink back. This is a time that we rise up and share Aloha. This is a time where we work together as a community; moving forward in compassion, kindness and generosity. It's time to share toilet paper! 
Do you have advice for other local companies?
Stand in courage and stand together knowing that other people depend on us. I don't think there has been a global crisis like this since World War II. Yet, this can be our time to stand and be a generation that makes a difference for Hawai'i and inspires the world. This doesn't have to be our darkest hour – it can be our finest.
We also have an opportunity to rebuild economy and business structures after this. We can use this time to evaluate what kind of world we want to build. This is a huge reset button we get to press. As we rebuild, let's build successful industries that diversify our economy, making it more values-driven, regenerative and pono. Let's identify the cracks in our capacities and use this as a wake-up call to see where we need to strengthen.  Let's use this time to come together to help the least in our state. The win to this crisis is one where we all win.
Hawai'i needs new heroes willing to face overwhelming circumstances because there is a need to care for others. Those of noble character who humbly seek to do what is right no matter what the cost. A new era is upon us and now is the time for us to heed the call and rise up and become the leaders our community needs: those who believe in hope, those who believe we are stronger together and those who exist in what is pono.