Challenges Facing Nonprofits: Lunalilo Home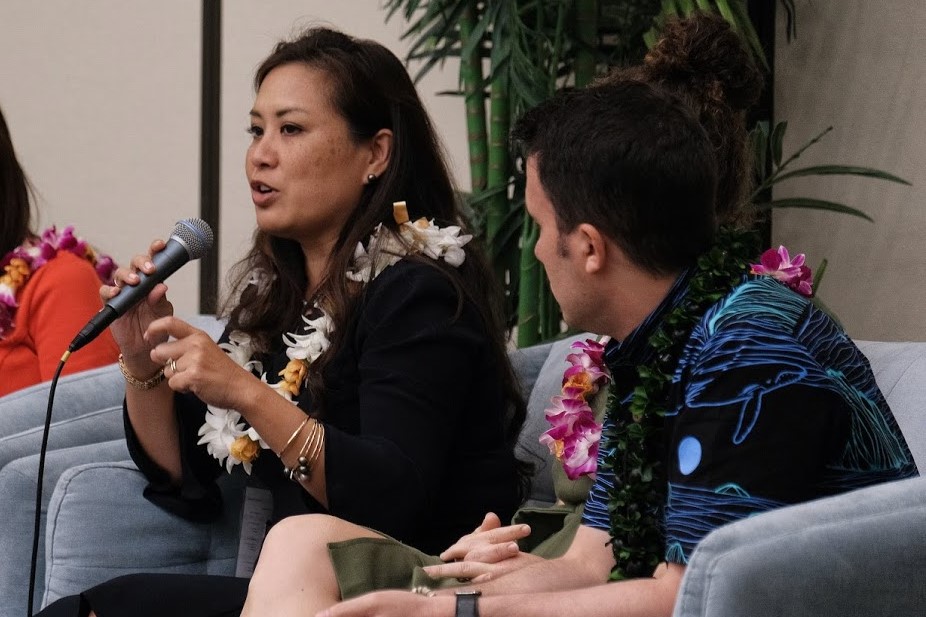 Virtual Interview: Diane S.L. Paloma, CEO, Lunalilo Home
How has your organization been able to continue its core mission(s)?
Our Adult Residential Care Home has continued to keep kupuna safe during the COVID-19 crisis. We have suspended our daily adult day care since mid-March. It was painful to reduce a needed program in the community, but it was in the interest of keeping our residential and more vulnerable population safe. Our residents' average age is 88!
We have also expanded and had a 75% increase in kupuna meal deliveries in partnership with Hawaii Meals on Wheels. So, we are continuing to care for, tend to, and protect the wellbeing of our elders. We are sustaining ourselves with the many donations and existing operations in place and always placing kupuna first and staff second.
How has the COVID-19 crisis affected your donations, fundraising and other cash flow?
It has stalled all of our events and regular revenue from our day care clients. We were supposed to have two fundraisers during this time of "stay-at-home orders" and it makes it nearly impossible to plan for any future ones like our Golf Tournament in July, which has also been cancelled. Not only has COVID-19 put a strain on the food supply chain, but the donors we rely on for funding throughout the year have mainly shifted toward COVID-response donations. This is so needed now, but also leaves us with the questions. Will there be anything left after COVID-19 philanthropy? With the immense loss of employment and revenue, will individuals and organizations have any funding left to contribute? For foundations with investments and the ebbing economy, it also puts a deep strain on investment portfolios and reduces the amount we might have been able to recover with. It has put a halt to regular business, and subsequently, we see the downstream effects of that in all areas, especially donations.
Have you been able to find new ways to support communities in Hawai'i?
We have always wanted to expand to the West Side of O'ahu, so we started with meal deliveries through the partnership with Hawaii Meals on Wheels. The biggest obstacle was distance and traffic from East Honolulu to drive the meals out there. I will say that with the reduced traffic, this has allowed us with opportunities to learn about sending medically altered meals, our specialty, into West O'ahu communities. With City and County GIA grant and Dolores F. Martin Foundation funding, we increased our capacity for meals in our commercial kitchen with equipment ready to make meals for the masses.
It has also been a lesson in our farm-to-table program where we have used nearly all of our homegrown vegetables in the meals for kupuna. This is validating our work from two years ago where we built a 12-bed garden with the help of Dawson and HMSA Foundation. We have fresh vegetables to make meals with, and occasionally enough to send home with employees. We have found that our meal deliveries provide a visit to our clients and keep them engaged with us within our own community. From Waimānalo to ʻĀina Haina, we continue to deliver meal packs (3-5 meal bags) to kupuna who would normally be coming to Day Care or finding ways on their own to eat. I will say that we can support communities in Hawai'i because communities in Hawai'i have supported us!
What has been your organization's experience with any level of government during this crisis?
We are especially thankful for the Payroll Protection Program and Emergency Injury and Disaster Loan programs. We have been following the CDC's recommendations and maintaining a proactive presence in response to both federal and state governmental guidelines. We are hoping to create better feedback for them and find ways to work together more efficiently. Currently the landscape for nursing care homes in Hawai'i is fairly independent. We are strong advocates for coordination and "strength in numbers." We also had our annual Department of Health inspection during the "stay-at-home" order and recognize our newfound roles in essential businesses. I realize it is a two-way street and that we can always provide unique feedback to the government agencies while they provide overall guidance.
How do you think your organization will be different at the end of this year?
We hope to be transformed! This is the storm that is forcing us to chart a new course and re-think the ways we operated pre-COVID. I hope that we will be more outward reaching, delivering impact, sustainable, and achieving a higher level of cultural integration into our caregiving. Those are the foundations of our Kauhale Kupuna Strategic Plan.