Teaching in a New World: Montessori Community School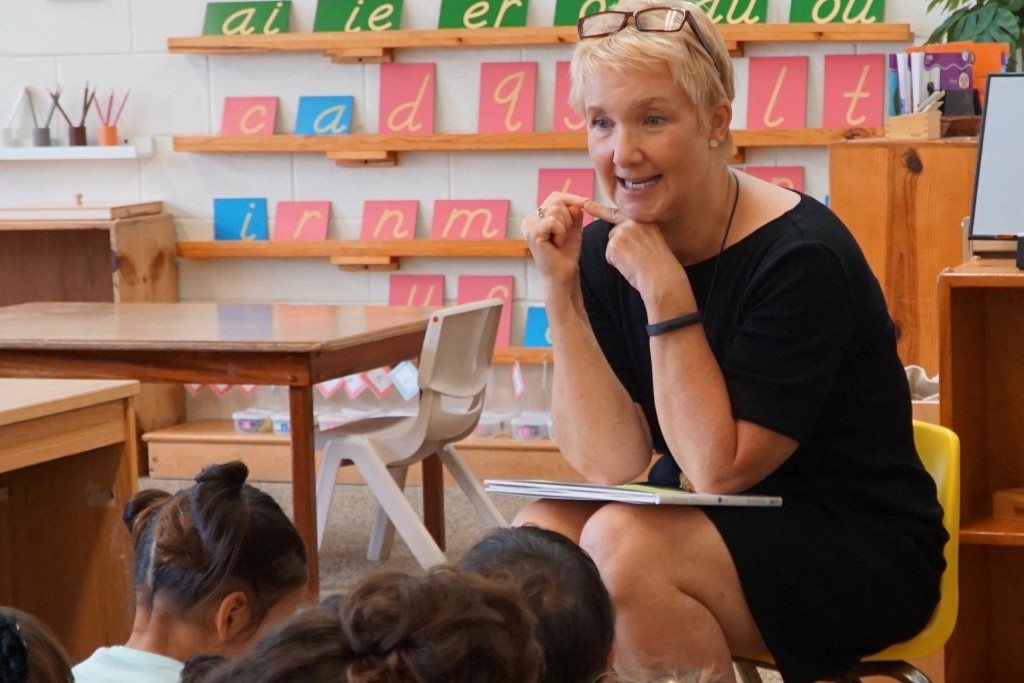 Virtual interview with: Marjie Carroll, Head of School, Montessori Community School
What changes did you make to finish this school year, and have you made plans for summer school?
Since March 30, teachers at Montessori Community School (MCS) have been conducting Distance Learning for all of our programs (ages 2-12). Classes meet as a group virtually for part of the day and teachers follow-up individually with children throughout the week about prepared lessons and work packets. Similar to our Montessori classrooms, where we foster independence, we have seen many of our children being self-directed in their learning at home. Our distance learning plans will continue for the remainder of the 2019-2020 school year.
During the summer, we normally offer fun and engaging enrichment programs that focus on all aspects of our island home. We are finalizing our plans for this year's summer programs as we seek further guidance from the Hawaii Department of Health and Department of Human Services.
How has the COVID-19 crisis affected your financial situation?
MCS, like all independent schools, is considering the financial implications due to the COVID-19 crisis. As a small, independent school, our annual budget is based almost exclusively on tuition revenue and thus student enrollment next year will be an important metric for our consideration. We know, too, that some of our families will be experiencing strain on their household finances. One of our goals is to promote enrollment and provide financial support when necessary to ensure continued opportunities for learning.
How will the coming school year be different from previous years?
The Montessori philosophy is based upon hands-on learning that happens in a prepared classroom environment, so distance learning is not ideal. We will, however, be prepared to teach our children while following the guidelines of the State of Hawai'i and using our best judgement to ensure the health and well-being of our students and school community.
How have your partnerships with other organizations changed?
MCS belongs to Hawai'i Association of Independent Schools and this experience is another example of how private schools work together. As in the past, member schools have supported one another through planning, scheduling and sharing of ideas and resources. 
Will you make adjustments in tuition payments, or the schedule for paying tuition?
MCS will not be making adjustments to its tuition structure, and families already have a number of options for making tuition payments. We try to be open and listen to our families' needs, so if we find that other reasonable options need consideration, we will do so.
Do you think you will make more use of online and remote teaching than usual even after the pandemic passes?
Remote teaching is not likely to fit into our program on a regular basis once the pandemic passes, but that doesn't mean we can't learn from our experience with distance learning. We've already discovered that there are some programs that our students are responding well to, and we are always in search of approaches that inspire and challenge our students. One thing we should all be thinking is, "What can we learn from this," whether you're a classroom teacher, farmer, banker or scientist. We don't yet know what we might learn, but we do need to keep our minds open to new opportunities.