Small Business/Big Challenges: Aletha Thomas, Founder and Owner, Monkeypod Jam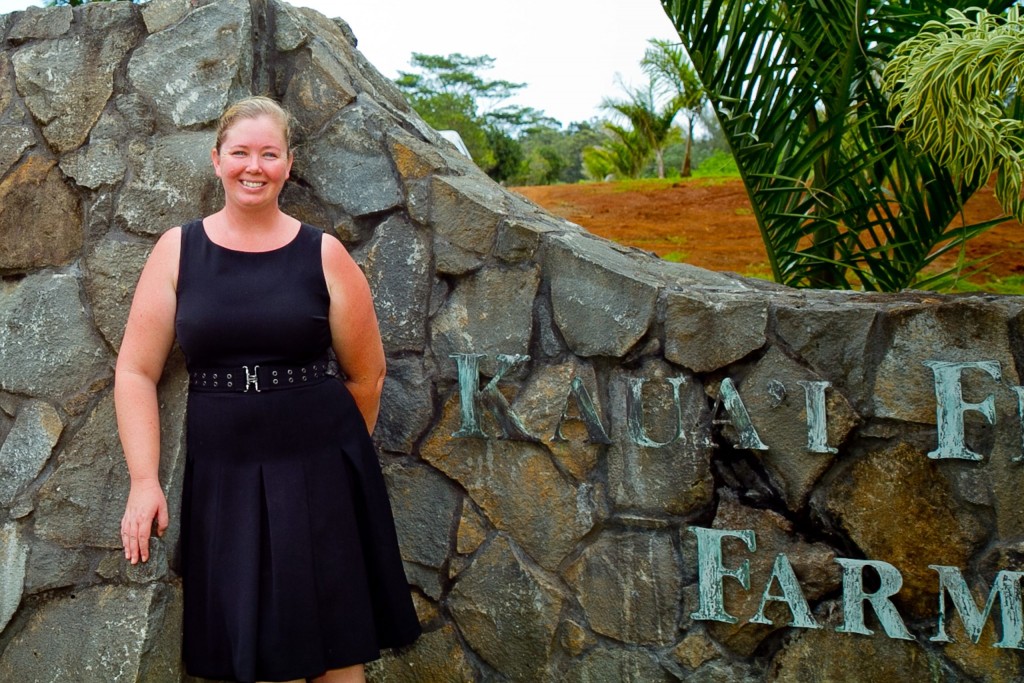 What has been your company's latest pivot or innovation?
Two days after our farmers markets were shut down, we started running a CSA Program (Community Supported Agriculture) through our business. We launched the website and took orders as we were developing the program. Needless to say, day one was a hot mess! After the first delivery, we shut down the site for 12 hours to reorganize. Our team fixed the glitches, and just 21 days in, we are maxed out, providing 180 produce boxes to Kauai families each week. On the CSA page of our website, we have added take-home family meals. These may be added to the weekly CSA order. We make very little off selling the fresh produce, but the take-home meals are all ours.
What has been your company's latest opportunity or opportunities?
We are a very lean team, which allows us to be nimble and pivot quickly. The CSA program has created an opportunity for us to offer wholesome, take-home dinners. Our thought is, you're picking up a big box of produce, just keep shopping and add a comforting quiche, soup or cabbage roll pan to the mix. We are also offering our Saturday brunch menu to go. It reminds customers what day of the week we are on and gives them something to look forward to. We keep asking ourselves, what does someone stuck in their house with three little ones pulling on their leg want besides a bottle of wine? We provide great comfort food. Dano at the Koloa Wine Shop will hook you up with the wine.
How has your company's experience been with any level of government during this crisis?
When I heard about the Payroll Protection Program loans, I knew we needed the funding and would be able to use it as was intended. I was relentless with my banker and Central Pacific Bank really stepped it up when it came to pulling the trigger on launch day. I had everything ready from my CPA and ended up being one of three applications submitted by the end of day one. The application has passed through CPB and SBA. I'm just waiting to sign the final documents. Waiting is horrible!
In what ways do you think your business will be different at the end of this year?
Monkeypod Jam is really evolving right now. It is incredibly painful, but exciting. I've always wanted to have a CSA program. Our farmers are enjoying the ease of not setting up a tent, yet selling everything they harvest and leaving with a check in hand. I'm sure we will continue the CSA program after this is over. I'm looking forward to refining the program, adding recipe cards, elevating it a bit. Our customers are really enjoying it as well. We have had quite a few requests, so we will keep it going. The Bistro-to-Go Program is picking up speed. It will be interesting to see how it evolves once everyone is back to work.
In what ways have you been able to support the broader community beyond your employees and customers?
From day one, serving Kauai farmers has been one of our main reasons for existing. It's always been gratifying. But, being able to partner with farmers during this time and take care of the parts of the business that scare them has been so rewarding. Farmers often struggle with marketing. We are strong marketers with a solid ecommerce platform. It was pretty easy for us to pivot and add a whole new store, the CSA, to our website and get their crops sold. Our farmers are happy, our customers are happy and my employees are still working their same hours. They may be doing different tasks, but they still have their paychecks and they are doing work that is supporting our community. We are still living up to our tagline, "Preserving Hawai'i."