Teaching in a New World: St. Andrew's Schools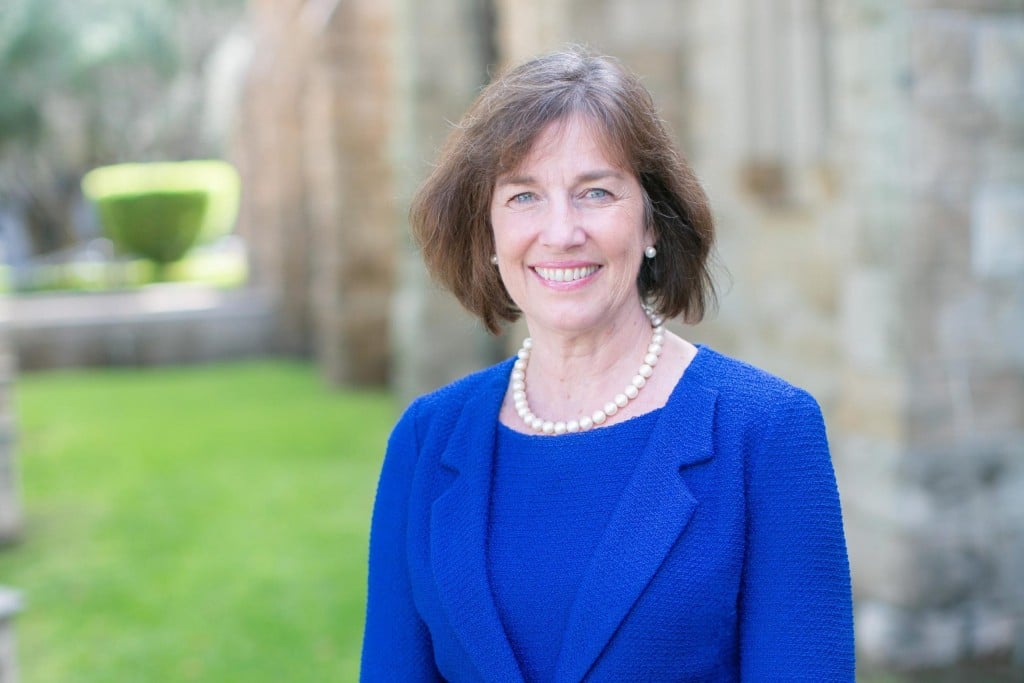 Virtual Interview: Ruth Fletcher, Head of School, St. Andrew's Schools
What changes did you make to finish this school year, and have you made plans for summer school?
Like many schools in Hawaiʻi we quickly transitioned our K-12 face-to-face class instruction to remote learning. It was not practical or realistic for our preschoolers to engage with online learning so our Queen Emma Preschool provided parents and caregivers with weekly packets with suggested activities. (My favorite was our preschool director showing children and parents how to make binoculars out of toilet paper rolls so they could look for little critters outside.)
We re-imagined many of our traditional May events, yet sadly some were canceled, like our May Day program. Our National Honor and Junior Honor Society inductions will be done online along with our award ceremonies. Our traditional Ascension Day/Founders Day celebration where the Junior Class decorates the coral cross has been reimagined. We will have a virtual service on May 21 with Bishop Robert Fitzpatrick as our celebrant, yet we have rescheduled the decoration of the coral cross to the opening of the 2020 -21 school year, symbolically representing the transformation we have all gone through because of the global pandemic.
We have rescheduled baccalaureate and commencement until the third weekend in July and hope our seniors can have the graduation ceremony they always dreamed of while implementing the appropriate health and safety measures.
We have created a robust summer school program under the leadership of our director of ancillary programs, Alethia Donathan. High school students from around the state can participate in our iPriory online learning program. We have expanded our selection of online courses students can take by partnering with Arizona State University Prep Digital, which allows students entering grades 9 to 12 to take both high school and college-level courses online.  
Will you make adjustments in tuition payments, or the schedule for paying tuition?
We recognize and understand that many families are suffering economic hardship because of this pandemic. We have decided not to raise our K-12 tuition for the 2020-21 school year as originally planned and, for the month of May, we have not charged our preschool families' tuition.
In addition, our trustees and alumnae, along with several organizations in the community, have joined together to help us increase our scholarship funds for students at The Priory and The Prep whose families have been adversely affected by this pandemic. Our goal is to have students continue their education at St. Andrew's Schools and do the best we can to mitigate the financial stress and at the same time provide an extraordinary education for our families.