Virtual Interview on COVID-19: Michael Palmer, General Manager, The Street Food Hall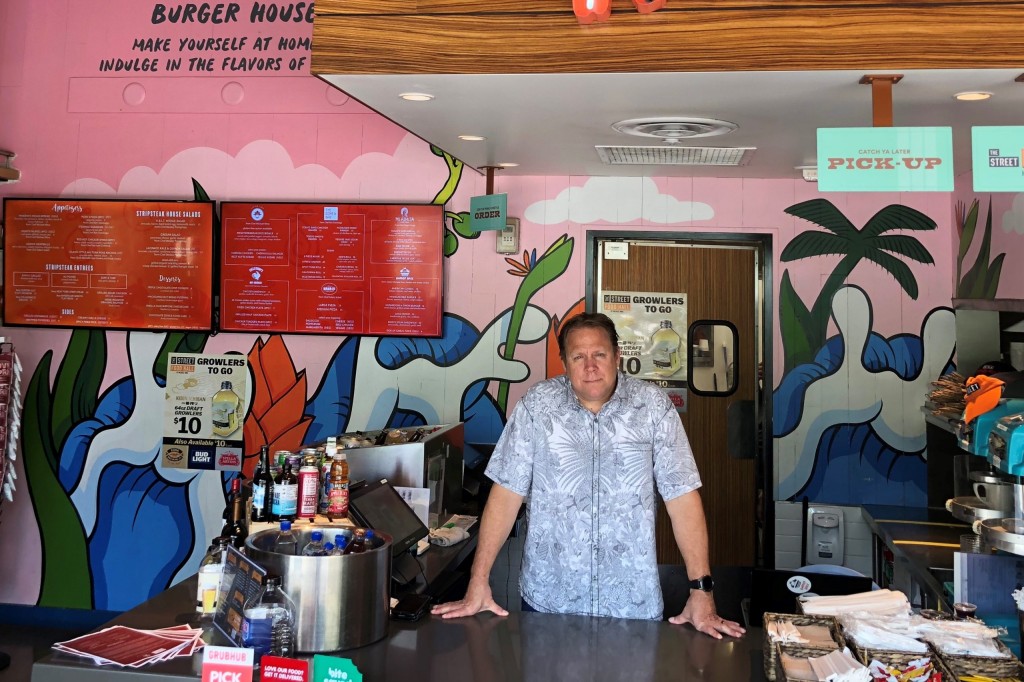 What has been your company's latest pivot or innovation?
With the tremendous drop in tourism that occurred with COVID-19, we joined forces with our sister restaurant Stripsteak, and created a consolidated menu to offer for takeout and delivery for every one of our concepts. The Street is a food hall that has 10 concepts and two bars, so we basically created a menu that has the most popular menu items from each of them, in addition to delicious signature steaks and sides from Stripsteak. Being in the heart of Waikīkī, both of our restaurants rely heavily on foot traffic and tourism, so we had to pivot our business model to being 100% focused on locals via takeout and delivery platforms. We are currently using Door Dash, Uber Eats, Bite Squad and Grub Hub, in addition to taking single or large catering orders over the phone at 896-2545 or via our website.
What has been your company's latest opportunity or opportunities?
The primary opportunity we see is to do whatever it takes to keep our business open, so we can continue to feed our team that has been temporarily laid off, while being there for the community who still needs to eat. About 90% of the restaurants in Waikīkī have temporarily closed, so we are one of the few options still open to feed the neighborhood. Every day our guests thank us for being open and adding comfort to the otherwise uncomfortable situation we are all in.
How has your company's experience been with any level of government during this crisis?
One thing I keep saying is that there was no playbook in place for this historical event. No single person has the right answer on what the solutions are and are our leaders are challenged with unprecedented decisions. They must balance public health with the local economy. Many of our local leaders have been great at rallying support for our restaurants and keeping us in the loop on proposed legislation that may help us.
In what ways do you think your business will be different at the end of this year?
I believe our business will be stronger, as we have had to learn how to adapt and run more efficient than ever. Expenses have been minimized to the point where we are only paying for services that are absolutely essential. Our restaurant was thriving heading into this pandemic because tourism was thriving as well. There is no telling how tourism will be from now until the end of the year, but I am hopefully optimistic that Hawai'i will continue to be a much-desired destination, especially since we have had relatively low cases and deaths related to Covid-19. There is no doubt that the global and local economy will be hurting for quite some time, but I also think that there are many who can't wait to go on a vacation they already had planned before this, as well as those who have been cooped up so long that they will rush to book a trip to our island paradise at the first chance they get.
In what ways have you been able to support the broader community besides your employees and customers?
We continue to feed our temporarily laid-off team members each week, handing out 1,5000 meals per week to take care of them and their families. We are using all proceeds from any revenue we make from takeout and delivery business to finance this initiative and hope to keep it going for the duration until we can bring them back to work. We have also partnered with numerous local groups, vendors, and philanthropists who donate meals to other laid-off workers, first responders, volunteers, etc. We are also proud to be currently engaged in fundraisers with multiple non-profits such as Make-A-Wish Hawaii, Aloha for Hawaii, Food-A-GoGo, Show Aloha Challenge, and Food for Heroes. The beneficiaries of these programs range from children, to kapuna, to first responders, and help provide meals to these groups while supporting local restaurants. We are continually seeking ways to support the broader community however we can during this time, and it is truly refreshing to see one of the positive things coming out of this pandemic is the good side of human nature and how the community and many businesses are joining forces to help each other and those in need during this crazy time.