Virtual Interview on COVID-19: Tim Dolan, CEO, UH Foundation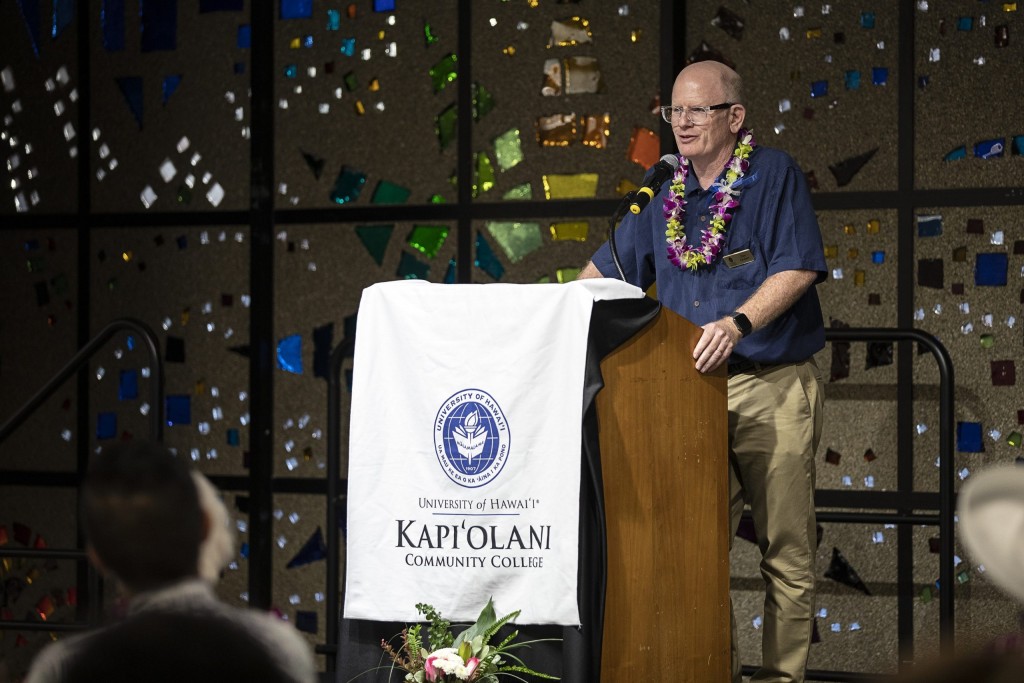 How are you coping amid the COVID-19 crisis?
Our mission of raising money to support University of Hawai'i students, research and programs is more critical now than ever. Knowing how important and impactful our work is, provides fuel to our team's efforts. We are leveraging the relationships of our stakeholders and helping our donors be part of the solution. The team is very focused on supporting COVID-19 related initiatives and providing funding for UH campuses statewide.
A big priority is our Urgent Student Relief fund. Given the economic fallout of COVID-19, and its immediate impact on UH students and their families, the UH Foundation in partnership with UH launched a fundraising campaign on March 23 to raise money for students on all 10 UH campuses facing urgent financial situations. See www.uhfoundation.org/COVID-19.
This campaign has garnered meaningful gifts from many community members dedicated to helping UH students continue their studies. Others are supporting critical UH research in emerging and infectious diseases. We are using this time to reconnect with old friends and donors and build new relationships. This has created unexpected and meaningful partnerships.
Did your business continuity plan work or were there surprises?
We are a nonprofit, used to working with a lean budget and pivoting when needed. So for us, this time is an opportunity to reassess our operations and look for efficiencies. One example is moving business functions online to speed up processing and improve some efficiencies.  We are also fortunate to have an agile, open-minded leadership team. This has helped us come to solutions as issues arise, and by having daily calls we've been able to roll out incremental plans as needed, reducing the chances of unexpected surprises.
Have you found silver linings in these difficult times?
It has been tremendously encouraging to see how many people in our community care deeply about our students and are invested in helping them complete their studies even during this crisis. In conversations with donors and other stakeholders, what's come to light is how so many people have supported UH for years. These conversations are encouraging and remind us of the many ways we can partner with others to support UH students and programs.
We also have a very diverse alumni body and that gives us access to a lot of creative networks. Our alumni are amazing. We continue to get calls from all over the nation, asking how they can help. From sewing masks to growing healthy food for our seniors, our alumni are rolling up their sleeves and contributing in so many ways. If anything, this experience will have us coming out stronger and more unified.
How are you maintaining your company culture?
Our culture is defined by passion for UH, deep roots in Hawai'i, energy and resilience. I've been impressed with the depth of commitment our team has to our core mission of raising and managing private gifts to support UH students, programs and research. This pandemic has brought our team together in new ways. We are investing time and energy in two-way internal communication and ensuring that we are reaching out to support our donors and alumni too.
Do you have advice for other local companies?
Consider a sustained and meaningful partnership with UH so we can keep the economy going today and growing tomorrow. UH educates our doctors, teachers, firefighters, climate scientists, conservationists, food producers, paramedics, economists, travel and tourism teams, engineers and mechanics. The list goes on and on. Show me a diversified thriving economy, and I will show you a community heavily vested in their university system.