Virtual Interview on COVID-19: Howard Lee, President and CEO, UHA Health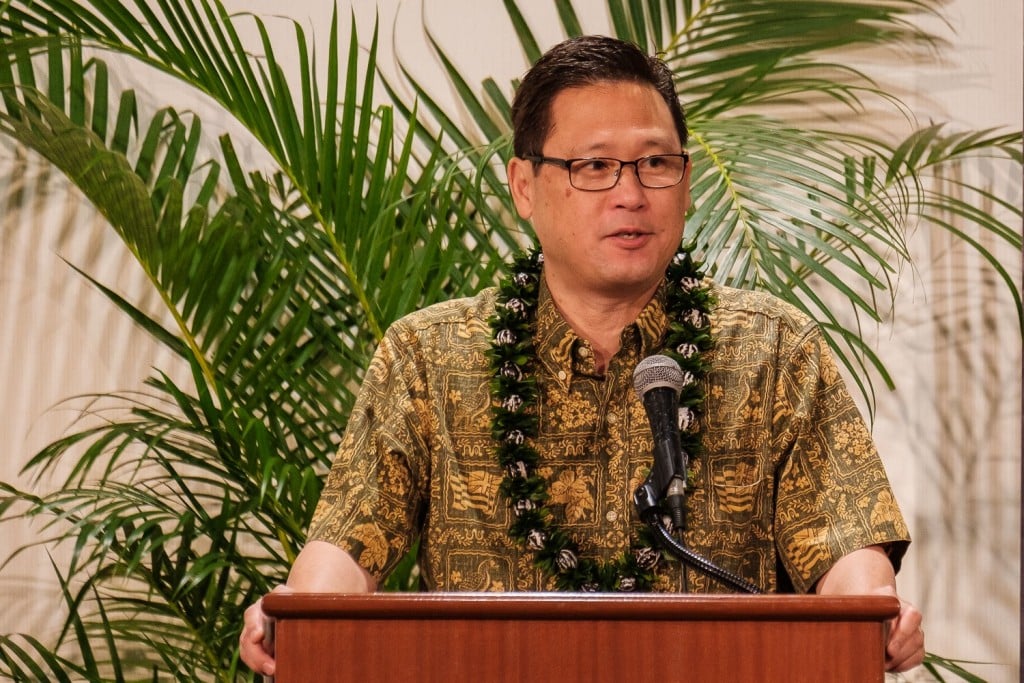 How are you coping amid the COVID-19 crisis?
These are difficult and uncertain times for everyone in the community; at UHA, we are doing all we can to support our employers, members and associates.
The UHA management team had been planning for the potential "stay at home, work at home" order since February. As a nimble local company, we were able to move our entire team to work remotely within one week in late March, with no disruptions for any of our members or employer groups.
I would like to thank our UHA associates for their dedication to our members and the flexibility they showed to make that transition so quickly.
Have you found silver linings in these difficult times?
One silver lining is that many of us have learned a great deal more about existing technological solutions. Though we are not physically in the UHA office, we stay connected with each other using remote work tools like Microsoft Teams and Skype. Most critically, we know we can continue to serve our members throughout any crisis, even when remote.
I'm extremely pleased that the supportive culture that we have at UHA has continued to manifest itself during physical distancing. To support each other, there have been many informal, virtual gatherings and frequent check-ins with colleagues. Some of our associates are conducting virtual workout sessions with other members of the UHA team.
We have emphasized well-being at UHA for a longtime as we believe that better health means a better life. Our associates have shown themselves to be incredibly resilient and creative while working remotely yet remaining connected, even in these challenging times.
How are you maintaining your company culture?
Our culture at UHA is very collaborative – and I think we are maintaining that even now. I generally "make the rounds" weekly, walking the hallways to check in with our teams. I am continuing to make these check-ins but am now offering encouragement and seeking the team's input via email and phone. Since we consider UHA to be an 'ohana, we offer birthday and anniversary greetings to each other, but now those are sent by email and not in paper greeting cards.
Because we focus so much on teamwork and being supportive of each other, I have also been asking associates to reach out to each other or to me if they have questions or just need someone to talk to even if we are working remotely. We are here for each other.
At UHA, we also believe in self-care; to that end, I encourage journaling to improve our well-being, work through our feelings and learn from this experience. I think that journaling helps us better understand our individual purpose, as well as our role in UHA's mission. This could be a time to look at opportunities around us now, as well as prepare for those that may come in the days ahead. 
Do you have advice for other local companies?
Don't be afraid of change, which is inevitable. During a time of crisis or in the face of a major disrupting force, everyone throughout the organization needs to get creative to make things work for your customers, the community and your employees.
Ensure your organization has systems in place to support your employees.
Keep your employees engaged and healthy during times of crisis and times of calm; you will need the team back when we get through these current challenges. Concern for their well-being does not end after work hours are done. At UHA, we say that we have each other's backs – and that is true now more than ever.
In what ways have you been able to support the broader community beyond your employees and customers?
As a physician-founded company, support of the medical community is part of our DNA – and it's especially gratifying to see the appreciation that people across Hawaii and the world now feel for frontline healthcare workers. In appreciation for their heroism, UHA is providing funding to local organizations including Hawai'i Pacific Health and The Queen's Health Systems to support their critical work as we face this pandemic together.
As a matter of fact, we are working on something now with the John A. Burns School of Medicine at UH Mānoa that we will unveil in the coming weeks.
It's our privilege to assist those healthcare organizations, as well as the Hawaii Foodbank and the Salvation Army, which are doing critical triage work in the community.