Virtual Interview on COVID-19: Rich Bettini, President and CEO, Waianae Coast Comprehensive Health Center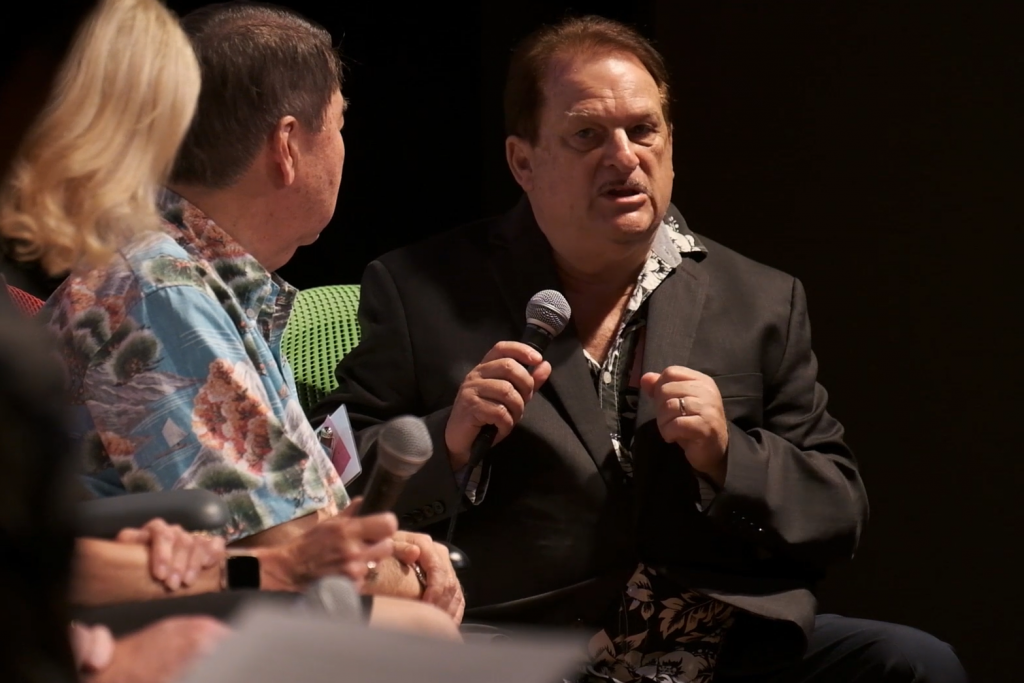 What has been your nonprofit's latest pivot or innovation?
We are seeking to convert, in a compressed time frame, from on-site clinical visits to remote tele-health visits. We have trained 100 medical providers in four weeks. We have developed daily adoption reports with metrics detailing the transition from on-site to telephonic to full tele-health face-to-face visit by service category. Now, we are working on end user capacity and education. We moved to curbside delivery of pharmaceuticals. We also very quickly constructed and implemented a drive through COVID-19 testing site, which has served over 500 users so far.
What has been your latest opportunity or opportunities?
We have a three-point plan during this crisis to keep employees safe, continue services to our 40,000 lower income patients on Leeward O'ahu while restructuring our revenue stream. We continue to focus on value-based healthcare as we offer extraordinary value to payers by keeping medically complex patients close to home and out of more expensive institutions. We are revising and updating our managed care contracts around this purpose.
How has your company's experience been with any level of government during this crisis?
The experience has been mixed. On the federal level, COVID-19 testing resources were distributed late, hence diagnosing the scope of the pandemic was slow and limited. On the state level, we are a somewhat-below-the-radar organization – even though we realize over 220,000 clinical visits annually throughout West O'ahu. The state Department of Human Services Quest Program (Medicaid) has distinguished itself in being flexible, particularly in support of the remote visit conversion we are undertaking, and in sustaining some of the baseline revenue that we had assumed pre-virus. The federal CARES Act offers some opportunity; however, it would help if community health centers were exempt from the 500-employee cap for related small "business" benefits.  
In what ways do you think your business will be different at the end of this year?
Employee relations will change. While we have furloughed 38% of our workforce, we continue to maintain a determined organizational strength and commitment. Our employees have been extraordinary. We have increased communications between our executive team and our department heads and other leaders. We have daily meetings to start the day and have much more of open dialogue and channels for joint problem solving. Even so, the healthcare delivery model will never be the same. In addition to expanding our remote visit functions, we will expand our role in being the social service safety net for our community. There will continue to be more networking among agencies through web-based platforms and less large conferences. Our core mission and values will remain unchanged.
In what ways have you been able to support the broader community beyond your employees and customers?
Across the country we are seeing lower income communities disproportionately affected by the virus. The ability to acquire resources, access to care-including remote care tools and broadband, crowding in homes or marginal living environments are just a few of the factors we see. We have stepped up and distribute thousands of pounds of food, reached out to families in need through our care coordinators, and set up a community hot line, staffed by nurses during extended hours, to address individual needs and make appropriate referrals. It is now our obligation to advocate for lower income communities to assure that they receive a proportionate allocation of state pandemic relief funding received from the federal government. There is a tendency to focus on larger institutions less engaged in communities like Wai'anae. Aloha and mahalo from and for the communities we serve.