Small Business/Big Challenge: Beth Hood, Owner, Websites with Aloha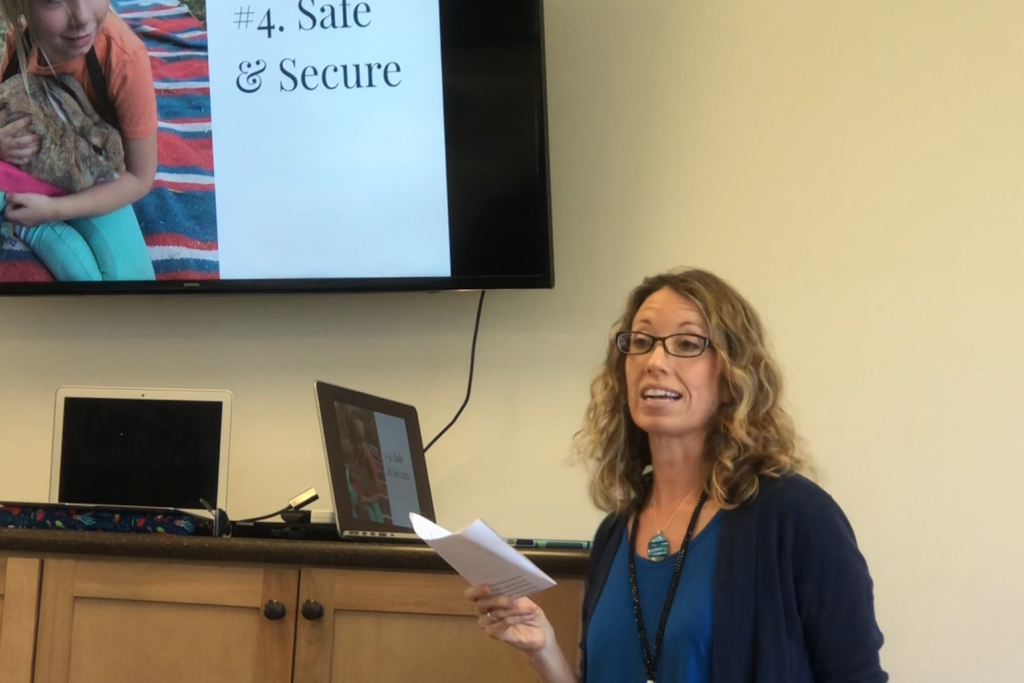 What has been Websites with Aloha's latest pivot or innovation?
At the beginning of the crisis, as everyone was gaining their footing and our workload was low, we were exploring some new design tools that would enable us to build more "people-friendly" websites and hosting options that will make our clients' sites faster and more secure. This quick pivot to offer discounted premium hosting has been popular among our existing clients as well as our new group of clients who are looking for a trusted local team to develop and host their website. With the more "people-friendly" tools, we are in a position to offer sites that are faster to develop and easier for our clients to edit themselves, saving them money down the road.
What has been your company's latest opportunity or opportunities?
After the shock of the first few weeks of shutdown subsided, we have had a lot of new clients, both small businesses and nonprofits, seeking out a new site or a redesign. I think some of the new projects are a result of entrepreneurs and organizations finally having time to work on those projects they have put on the "back burner." And some are the result of small businesses recognizing they need to get themselves in a position to sell their services and products online sooner rather than later. We've had a number of new e-commerce projects come to us because they've lost the ability to sell in public forums like farmer's markets and are losing sales. 
Regardless of how quickly things come back to "normal," it's inevitable that having a strong online presence will be important in the future, so if you have the time and the resources to build up your web infrastructure now, take advantage of it.
How has your company's experience been with any level of government during this crisis?
We have had very little direct experience with governmental entities during the crisis. We did apply for PPP loans early on through the Bank of Hawaii and were awarded those to cover basic payroll needs. The majority of our business works with contractors and we work from home, so we can more readily adjust our bottom line at a time when workflow decreases.
In what ways do you think your business will be different at the end of this year?
Our influx of new web design projects has forced us to scale up quickly. I think by the end of the year we will have grown our team and our systems to handle a larger volume of clients, which is an exciting opportunity. We service a wide range of small businesses and nonprofits, so it's also exciting to think about the kinds of impact the sites we will create will have on the community and the local economy. 
We've already seen a lot of creativity come from this crisis, as it has forced many people to try something new out of necessity. I think the aftermath will bring forth a lot of new creative endeavors and entrepreneurial visions that will allow those who can pivot quickly to see themselves offering value to the world in a different or larger way than they ever imagined.
In what ways have you been able to support the broader community beyond your employees and customers?
A couple of small examples of ways we've helped the broader community stay connected and informed: we assisted a local church in putting their sermons on their website; we guided a local yoga studio to setting up online Zoom classes; and we have created a page for Tutu's House for community resources.
Additionally, I'm a founding member of our local BNI Chapter Waimea Professionals, which has shifted to hosting weekly online meetings. As a leader of that group, I have been able to provide support to other local entrepreneurs who need advice, connection and hope through this crisis. Many of my fellow entrepreneurs have found themselves on the "nonessential" list or have seen a serious drop in their income because of the social distancing requirements. Having a consistent hui of business owners to connect with has been a lifeline to many of them.