Highlighting Native Plant Conservation Through Alohawear
David Shepard's self-named brand is part of Mana Up's seventh cohort.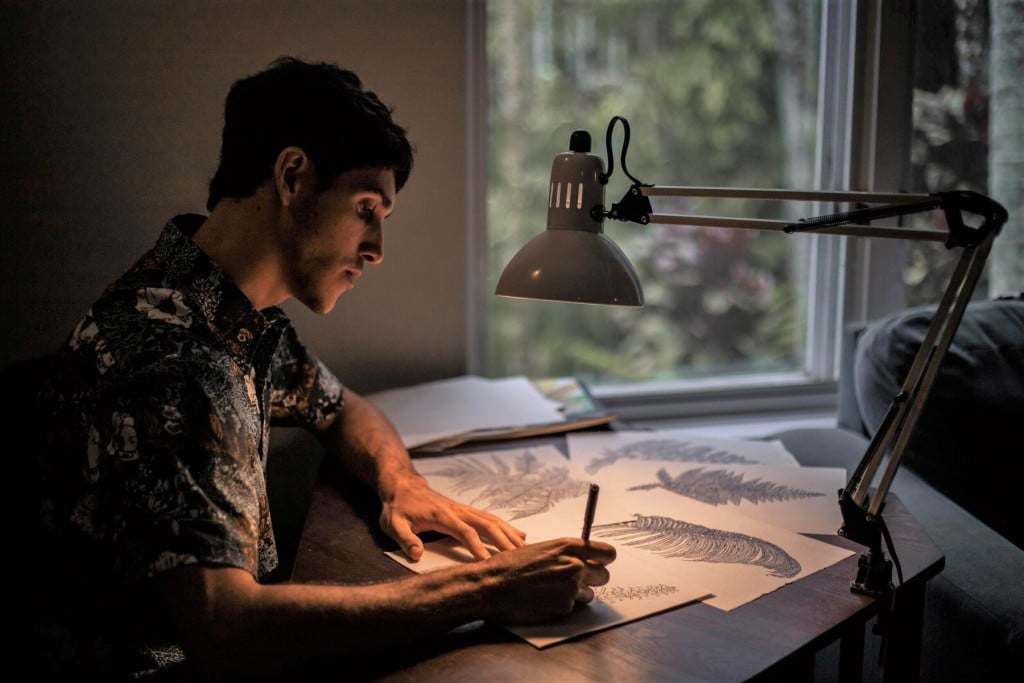 David Shepard's previous work in conservation and growing Native Hawaiian plants inspired him to create a brand of alohawear that shares his name.
"One of my big goals is to be a platform to share conservation stories," says Shepard. "I want to be able to really make an impact in Hawai'i conservation."
He starts by hand drawing designs of native plants, particularly those rarely seen in other alohawear brands. One of his first and favorite designs is of the pua kala plant, a prickly poppy with white-petaled flowers that's native to Hawai'i.
Shepard says he donates part of his profits from select products to different conservation nonprofits.