Valley Isle Startup Packs a Big Punch
Maui Chili Chili Oil is a part of Mana Up's eighth cohort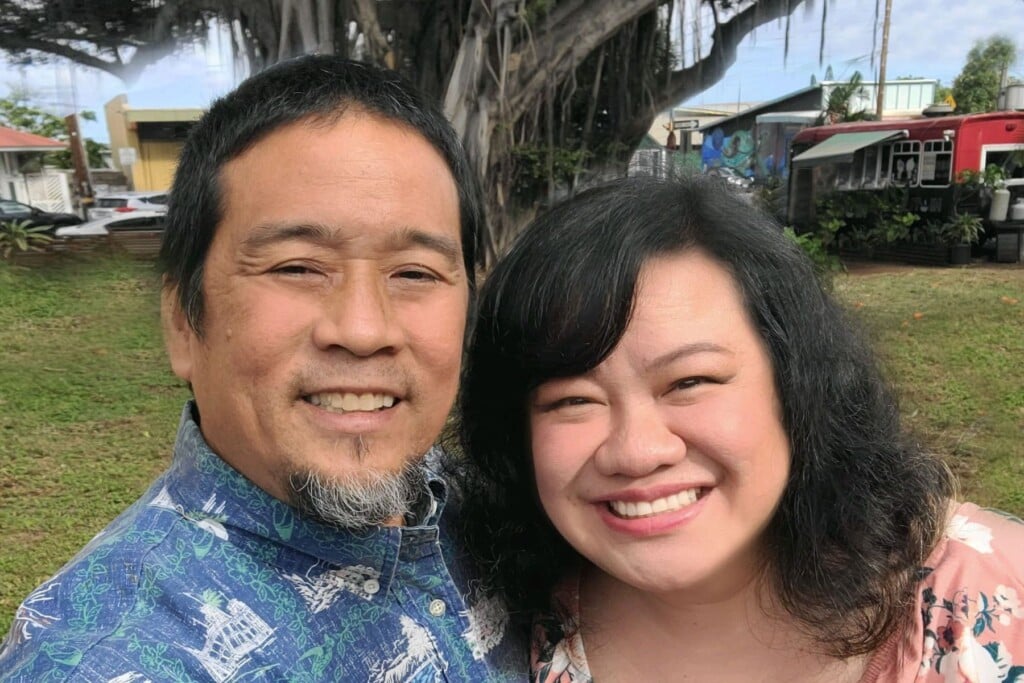 The idea to sell Maui Chili Chili Oil came to husband-and-wife co-founders, Deron and Kit Furukawa, after they gifted several jars to friends and family for Christmas 2020.
Born and raised on Maui, Deron Furukawa has always loved to cook. When he couldn't find a chili oil he liked, he created his own. By July 2021, he and his wife had established a limited liability company. Now, their chili oil is available in stores on Hawaiʻi Island, Kauai, Maui and Oʻahu.
"I have the best taste tester in the world," Deron Furukawa says, referring to his wife, Kit. "That's what drives me to cook."
He spent years as a union painter before they started their business. "I was always looking for an exit. I tried other things but this is the one I get to be good at and passionate about."
Though the two share a love of food, they met through a martial arts class in 2008.
Kit Furukawa, a Filipina immigrant who previously worked several demanding jobs, including as deputy chief of staff and communications director for Maui County, was also looking for an "exit." In 2018, she found one with the Mystery Maui Escape Room in Wailuku – the couple's first business together – which they still run when they're not busy with chili oil.
"We count our lucky stars a lot. We could be working our tails off and only getting a percentage of the cut while the boss gets the rest," Deron Furukawa says. "We're really happy working for ourselves."