Did You Know?: Shearwater Protection Extends Out to Sea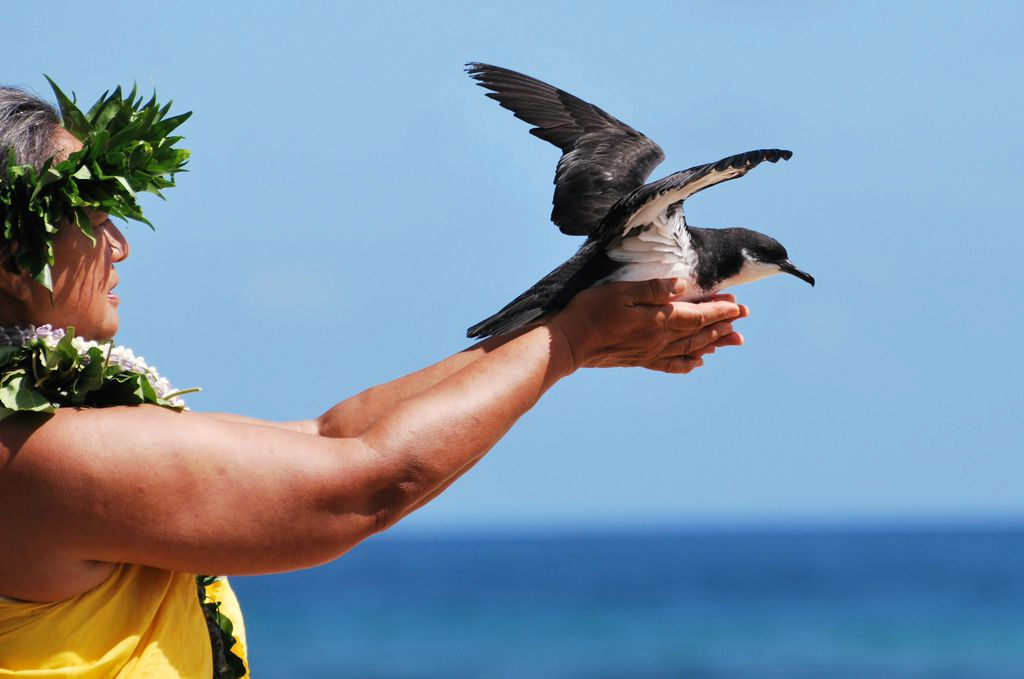 YOU PROBABLY KNOW THAT Newell's shearwaters, the birds native to Hawaii that are also known as Hawaiian shearwaters, are a protected species. But did you know their protection extends beyond the shore, including enforcement on Norwegian Cruise Line's Pride of America, the cruise ship that sails Hawaii's waters each week?
"The boat's bright lights were attracting the birds at night," says Robert Torres, the ship's environmental officer, "so we had to figure out a solution." Torres partnered with the Kauai's Save Our Shearwater program and all the ship's staff was trained in capturing and protecting the birds. Two cages are kept on board and, when a bird is found stranded on deck, the ship's crew grab the cage and a towel and rescue it.
Torres admits to one awkward rescue that not only saved two birds, but also entertained the ships' security guards, who watched via security cameras. Torres tried to capture one bird in a towel when another bird joined in. Trying not to hurt either and prevent them from falling overboard – shearwaters don't instinctively fly without a long takeoff – Torres says he danced between the birds, banging his head on the ship's railing and almost slipping on the wet deck before finally corralling one and then the other. "The security crew teased me about it for weeks," he says.
Once captured, the birds are turned over to shearwater protection volunteers in port, who evaluate them for injuries, nurse them to health, then release them back into the wild.
Torres proudly notes that shearwater rescues are far less frequent than in the past. The birds navigate by moonlight and the ship's lights can look like the moon to young birds flying for the first time. With the counsel of the Kauai program, Torres oversaw the replacement of all the ship's exterior light bulbs with lower wattage ones that point down, not up and out.
Between September and December – the months when fledgling birds typically first take flight – the ship's passengers are informed and encouraged to close their cabin drapes and turn off lights when not needed. The ship has even darkened its NCL logo to protect native birds.