Editor's Note: I Struck Out, But the State May Have Money for You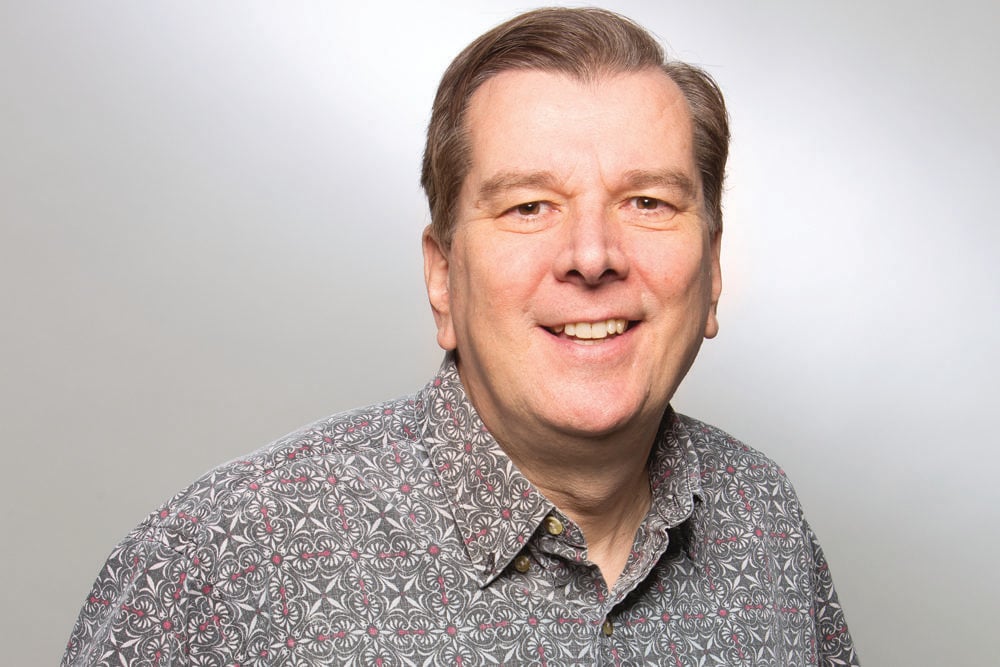 You may have had this daydream, too: A letter arrives saying there is unclaimed property in my name worth $20 million (it's a fantasy, so I didn't scrimp). In my daydream, I collect the money and live happily ever after.
After that fantasy, I worried my real letter was lost in the mail, so I went to the state's unclaimed property website and typed in my name. The website answered in red: Sorry, we do not show property for you at this time.
Maybe my name was misspelled on the government document, so I tried a few variations on Petranik, including a few that haven't been used since the 14th century. No luck. I tried some other names: the names of my wife, my children, my neighbors and dead people that I might be able to impersonate. Same answer each time: Sorry, we do not show property for you at this time.
On the other hand, if my name was Robert Lee, there would be 96 separate pieces of property that might be mine, topping out at $1,256.65 in cash owed to a Robert E Lee, last known address in Ewa Beach, as reported to the state Department of Budget and Finance by Walmart. (Robert E Lee? Did he put down a deposit on Civil War rifles and fail to pick them up?)
I was addicted, so I typed in some well-known names. Richard Chamberlain, did you know that UMG Recordings Inc. has turned over to the state three checks worth almost $5,000 that were sent to a post office box that you and your husband once used? I hear you're living in Los Angeles now, so I'd be willing to pick up and deliver them to you for a small finder's fee, say 20 percent plus airfare. BTW, The Walt Disney Co. says it owes you $11.69 and $0.01. Yes, that last one is for a single penny. Richard, don't wait until it's too late to collect: Jack Lord won't be able to cash that $5.46 check sent by Twenty-First Century Fox, though his heirs can claim the money.
Former governors must be hard to find: John Waihee is due a total of $70 from Center Healthcare Inc. and T-Mobile, and Symantec was not able to track down Linda Lingle to pay her $35 after she moved from 320 S. Beretania St. (that's Washington Place). Note to Neil: Make sure the Post Office has your forwarding address.
Shout out to Henk Rogers: You may be worth hundreds of millions of dollars, but, Henk, there's another $300-plus waiting for you online. You made your money in tech, so the state's website should be a breeze.
The address is www.ehawaii.gov/lilo/app and here's how it works: Fill in your name or your business's name and watch listings pop up, or strike out like I did with my name. If you hit gold, there's a link next to each listed piece of unclaimed property. Click that, fill in the required forms and the process begins.
How does the money end up in the state's hands? It can be a paycheck, money in a dormant bank account, a refund or a deposit held by a utility, says Scott Kami, administrator with the Financial Administration Division at the state Department of Budget and Finance. Often, the recipient has moved and the paying company has no forwarding address, so after a period of inactivity, usually five years, the company gives the money to the state to act as custodian.
Among the unclaimed property on the Hawaii government's website is $1,256.65 owned by Walmart to Robert E. Lee, last known address in Ewa Beach. Has anyone tried the Appomattox Court House?
Kami says the biggest claim successfully collected by the rightful owner in the past few years was an insurance payment of about $200,000. In the 2013-14 fiscal year, $7.2 million was paid on a total of 6,027 claims. However, in the same year, $24.8 million in unclaimed property flowed into the program. That $17 million surplus was put in the state's general fund for government spending. Even so, Kami emphasizes, the rightful owners can always collect their money "in perpetuity."
Most states have similar setups and the New York Times reported in August that the national total of unclaimed property is more than $62 billion. A national website helps you find and collect money from 39 cooperating states; its url is www.missingmoney.com. I struck out there, too, but maybe you'll have better luck. In the meantime, I revised my fantasy. The letter that arrives says my unclaimed property totals $20 billion.