Editor's Note: The Power of Positive Thinking
In this difficult time, I am finding many reasons for gratitude.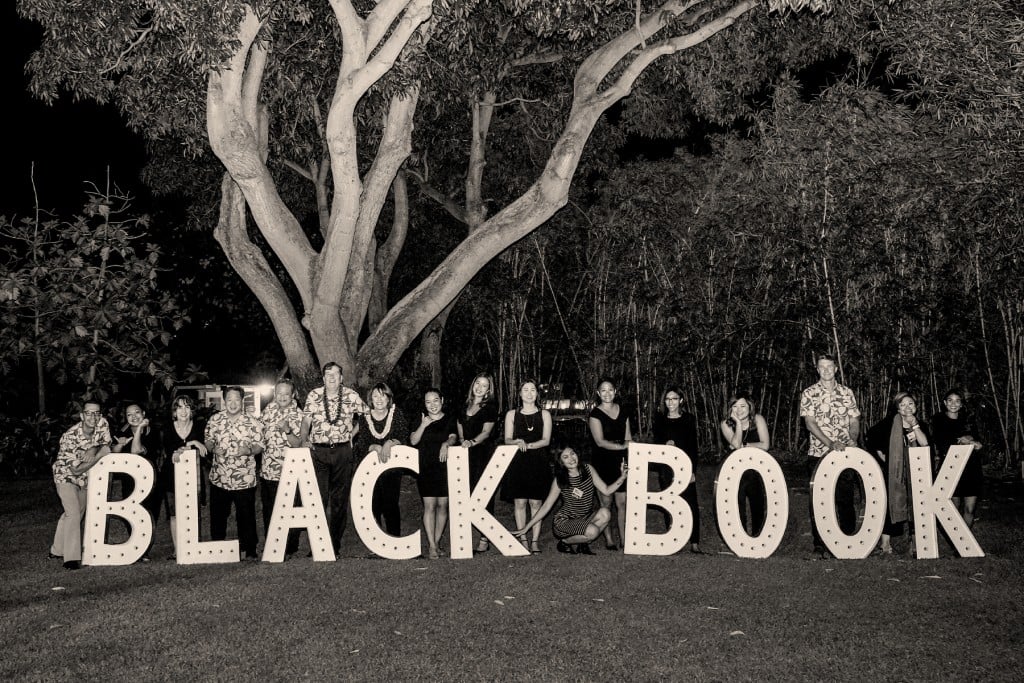 Here are some.
One of the many benefits of mentoring young people is that it forces you to think carefully about how and why you do what you do, rather than just running on muscle memory.
No knock on our personal autopilots – we don't have the time to think through all that we do every time we do it – but when those eager young minds are awaiting your "wisdom," you better be able to explain it cogently. That is a great help in keeping me on track and occasionally resetting my autopilot so that it runs better.
Here's another reason to be grateful for mentoring: For all the blunders I've made in my life, there are some people who think I'm worth listening to. That's especially important if your own children have heard all of your words of wisdom 10 times over.
Great Place To Work
There are 71 Best Places to Work listed in this issue, but we left one out: Hawaii Business Magazine.
I am grateful because I have had the privilege to work with great people here for 12 years and I know not everyone has had such good fortune. A nurturing culture starts at the top, several levels above my pay grade, but everyone has a role in creating a great workplace or simply a great unit within a bigger organization.
Our shared recipe includes lots of positive feedback and compliments when warranted (that makes the inevitable criticisms easier to take), lots of communication in general, the willingness by everyone to share the credit when things go right and to accept some of the blame when things go awry. And as much as possible, have fun.
The result is not only a great workplace, but also a place where a lot of great work is done. They go hand in hand.
I once heard an otherwise wise man say proudly that in his long and distinguished career he had never fired a person. I think that person was either a genius at turning around poor employees or had a serious blind spot. Every organization will sometimes hire the wrong person for a job or that person will turn themselves into that wrong person.
Don't be cruel, but if an employee cannot do their job well after repeated coaching and second chances, they should be fired. Profits and productivity aside, first-rate employees who do their jobs well should not be saddled with an underperformer. And if you as a manager and leader spend half your time on one underperformer, then you are shortchanging the rest of your team.
One other difference maker is our policy that says we would never hire an anus. The term we use is actually more vulgar, but I think you get my drift. No one, no matter what their performance stats look like on paper, is worth hiring or keeping on the payroll if they drag others down.
A Glass More Than Half Full
Four years ago while hiking Hawai'i Loa Ridge with my daughter, I fell hard on my right hip. The pain was intense and I limped the rest of the way, but I sensed no long-term consequences.
Two years later, when my hip stopped working properly, an X-ray revealed the injury plus arthritis born of late middle age and imperfect genes. Physical therapy, stretching and yoga provided some relief but when I could no longer hike, or even walk very far, I asked for and got a new hip.
I could be sullen over my bad fortune, but instead I have so many other things to be grateful for: advances in modern medicine; skilled and caring doctors, nurses and others at Straub Medical Center; a wife who carried meals upstairs to my bedroom and did so much more when I could only hobble with a walker; a job that I could largely do even while sitting in bed. My recovery is going so well I expect to be hiking, swimming and doing much more in a few more weeks.
What's on your list to be grateful for?