Editor's Note: This Fishing Story is No Tall Tale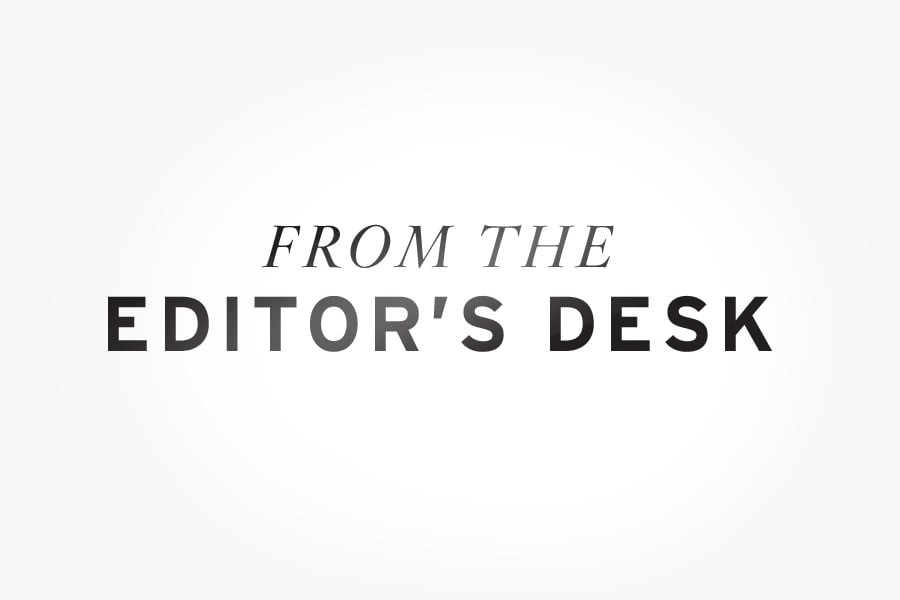 Dennis Hollier is one of the best writers I've worked with during 36 years in the news business. His rare combination of intelligence, curiosity and writing skill generates stories that are both a pleasure to read and an insider's guide to an important issue, industry or individual. Each time I read one of his stories, I learn much more about something I thought I already knew.
Dennis' feature about Hawaii's fishing business, "How Fish Get From the Sea to Your Plate," is another treasure. As with so many of the subjects he tackles, Dennis is genuinely fascinated by the fishing boats, the men and women who work them, the fish they catch and the ocean that gives them life. If you read the story, you'll likely find his fascination contagious.
Another important reason to learn about Hawaii's fishing industry is that we love to eat fish. A UH study published in 2012 says the average Hawaii resident eats 37 pounds of fish a year, more than double what the average American eats. The report by School of Ocean and Earth Science and Technology also says 37 percent of Hawaii's commercial seafood supply comes from local sources, while 57 percent comes from foreign sources and only 6 percent from other U.S. sources.
One more reason the local fishing industry is so intriguing is that it parallels many of Hawaii's other industries. Hawaii has hard-working fishermen in conflict with environmentalists fighting to protect the shrinking population of fish and marine mammals, while various government agencies create rules that one or both sides dislike. Hawaii's people love to eat fresh local fish and protect sea turtles, so don't count on their undivided loyalty to either side. National and global forces outside our control add another layer of complexity.
The perennial conflicts of the fishing industry are similar to those affecting tourism, housing, farming and many other local industries. That's why it's heartening when someone such as Neil Anthony Sims finds a way to break out of this frustrating box. Sims is a co-founder ofKampachi Farms, which is trying to deal with the depletion of the world's fish populations by raising fish in cages off the Kona Coast; you can read about his venture in "Entrepeneurs Inspired by the Ocean."
Bill Spencer, co-founder and CEO of Hawaii Oceanic Technology Inc., has created another ocean-farming system that was featured in our January 2013 Talk Story column.
Sadly, both men have been frustrated by local obstacles and regulations, and feel their fish-farming technologies will find their most productive uses in other places around the world, such as Mexico and Asia. We wish them success, but it will be unfortunate if great ideas that were born and bred locally end up producing fish only outside Hawaii's waters.