Emily Santiago of UHA Health Insurance Shares Ways to Balance Company and Employee Needs
Hawaii Business Magazine's Anthony Bagnoli, spoke with Emily Santiago, Chief Human Resources Officer at UHA Health Insurance, a sponsor of the 2021 Best Places to Work in Hawaiʻi program.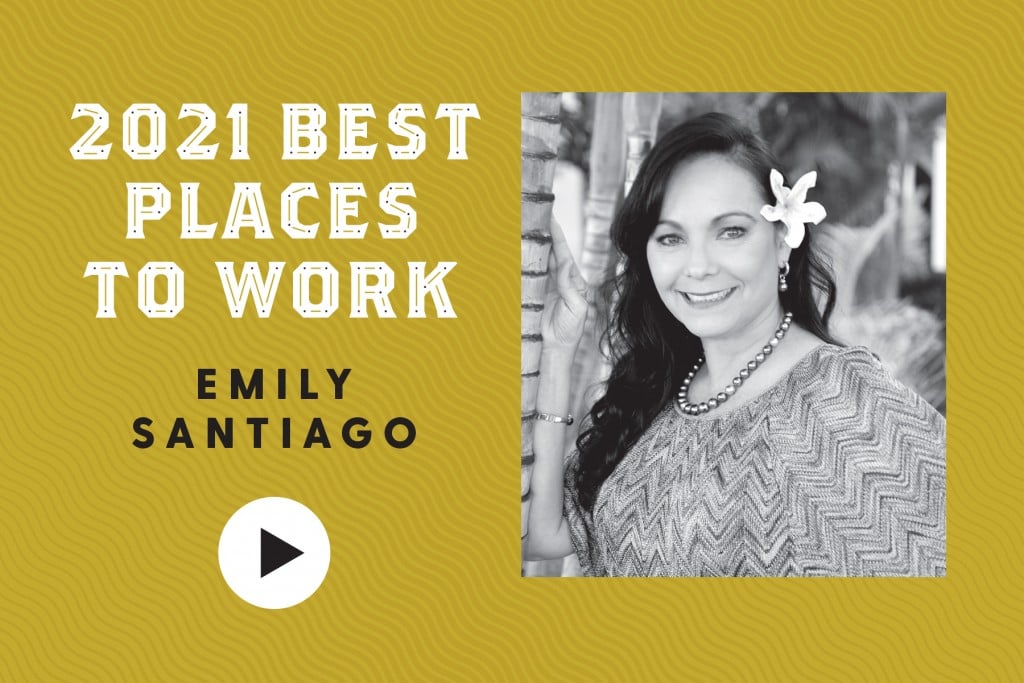 In this interview, they discuss UHA's decision to sponsor the Healthiest Places to work in Hawaiʻi, and ways leadership can balance both individual and company-wide needs in the workplace.
Join us on Friday, April 2 at 4 p.m. as Hawaii Business Magazine hosts an online party from Dave & Buster's in Honolulu to honor all of the Best Places to Work in Hawaiʻi.
We will also reveal the Most Family-Friendly and Healthiest Companies, and the first, second, and third Best Places to Work in Hawaiʻi in the Small, Medium and Large Categories.
Register for the online reveal here.