Employing the Military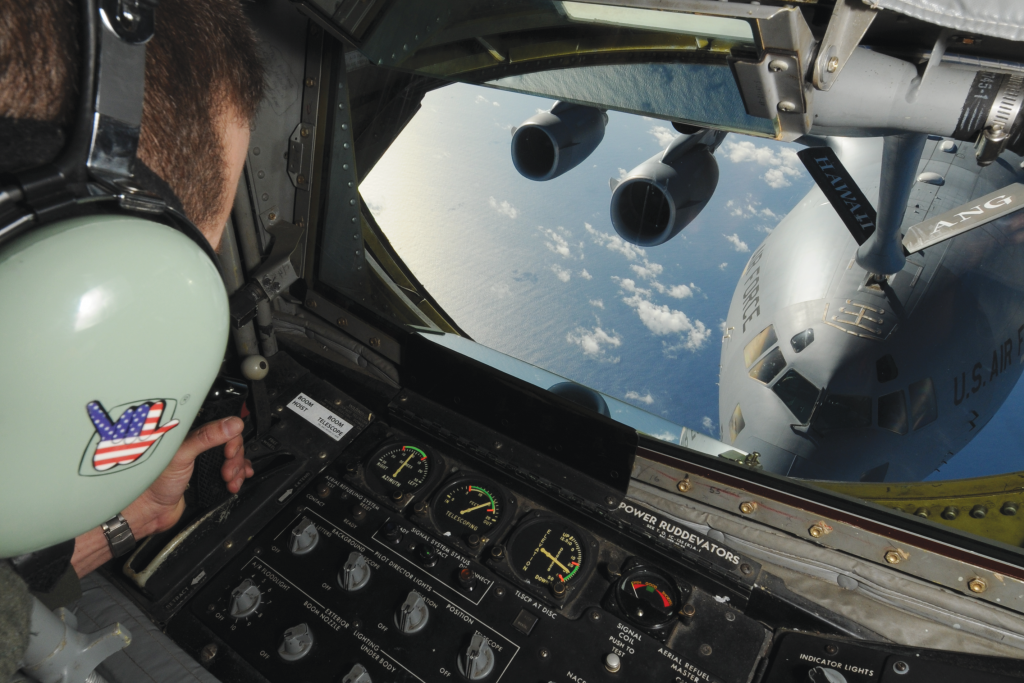 Tal Ziv lives a double life and feels he serves a noble cause in each one.
He works fulltime at Sopogy, helping develop micro-concentrated solar-power technology for a renewable energy future. And several times a year, he wears the uniform of the 154th Wing, Hawaii Air National Guard and helps protect his country.
It's not for the money. After years in the U.S. Air Force, he felt something was missing from his civilian life.
"After I left active duty, I joined (General Electric) and worked in the gas turbine business and immediately felt a lack of higher purpose," Ziv says. "Switching into the renewable (energy sector) helped quite a bit, but still wasn't the same as the contributions in the Air Force. Once I had the opportunity to get back involved through the Guard, and still maintain a civilian career, I jumped on it. The Guard is the best of both worlds."
Many local companies employ members of the Guard and Reserves, and reap numerous benefits, says Brig. Gen. Ann Greenlee of the Hawaii Air National Guard. These men and women are well-trained and disciplined, mentally and physically fit, proven drug-free due to regular testing, and able to follow orders and lead others, she says.
"They may be intangible benefits, but they are priceless benefits."
The big challenge for employers is deployment, which can last from 30 days to more than a year. Federal law requires companies to reinstate Guard or Reserve employees to the same positions they held before deployment. People hired in their places must be notified that the position is temporary.
"(Large employers) have the ability to perhaps hire a new person in that position and train them, knowing that, when the Guardsman comes back, they can either have an extra person in a department," Greenlee says, "or they'll take that person and say, 'This was a training opportunity, you've learned this job, now we're going to move you over to another department.' " A smaller company can do the same if it is planning to expand, but, more than likely, the company will do the same amount of work with less people, she says.
Aside from deployments, Air National Guard members are required to serve 15 days a year plus two days a month. In Hawaii, there are 5,500 people in the Air and Army National Guards. The 154th Wing is unique because of its forward position in the Pacific and the many flying and nonflying missions its units can perform.
Companies have found different ways to cope with the absence of deployed employees. At Hoala School, a K-12 charter school serving 82 students in Wahiawa, teacher Betty Squatrito-Martin recently began a yearlong deployment with the Air National Guard. "Last year, (Betty) was gone for six weeks and we did hire a substitute for that time," says Linda Turnbull, head of school. "Other times, she's gone for a week or two and we piece-meal it among the staff and pick up extra duties. Since she's leaving now for at least a year, we've hired someone to replace her."
Out of 300 employees, Tesoro Hawaii Corp. has about 10 who are in the Guard or Reserve. Most work in the refinery, which is a 24/7 operation.
"As far as the challenges, it'll probably be staffing," says Doreen Bartels, Tesoro's human resources manager. "We have to have guys come in on overtime to cover their shifts. But, we know they are doing this for their country and for people such as us, so the company does everything it can to accommodate the employees and work within those challenges."
Tesoro also helps their families. "When they tell us that they're getting deployed," says Bartels, "we bring their spouses in and we go over all the benefits and entitlements that need to be taken care of while the employee is deployed, such as health coverage. We try to assure them through benefits counseling that everything will be taken care of and that Tesoro really takes care of the guys being deployed and, when they come back, they are back in their current positions."
To help keep employers in the loop, the military conducts what it calls Bosslifts: Executives and supervisors of Guard employers are taken to military sites to see their employees and others in training.
"It's one thing for me to tell an employer, 'Hey, you know these guys get this awesome training and they're going to be much better employees for you,' " Greenlee says. "It's another thing when you see it in person and you understand the level of training and the level of accomplishment." It also provides community support, she says, because employers are more likely to tell other employers about the experience.
Every year, the Defense Department honors companies and organizations with the Employer Support Freedom Award. Guard or Reserve personnel and their family members can nominate employers in the big-business, small-business or public-sector categories. (Make nominations at www.freedomaward.mil.) In 2010, the state of Hawaii, nominated by state Rep. Mark Takai, was one of 15 organizations that received a national Freedom Award. Tesoro Hawaii received a Pro Patria award as one of the top employers in the state.
"We really say we can't do it without our employers," Greenlee says. "They are critical to keeping Guardsmen and Reservists in the reserve component."
Who serves in the Guard?
People from many different professions can be in the National Guard. When Hawaii Business flew in a KC-135 Stratotanker to take the photo accompanying this article, the flight crew came from different backgrounds:
Capt. Stefanie Lee, the pilot, is a speech therapist at Kaiser Moanalua Medical Center
Capt. Koani Lau, the co-pilot, was unemployed but is seeking work as a pilot at Hawaiian Airlines
Master Sgt. Mark Edwards, the boom operator, is an emergency medical technician with the City and County of Honolulu;
Master Sgt. Mark Sindiong is a full-time employee of the Hawaii Air National Guardt