How Your Hawaii Business Can Export to Japan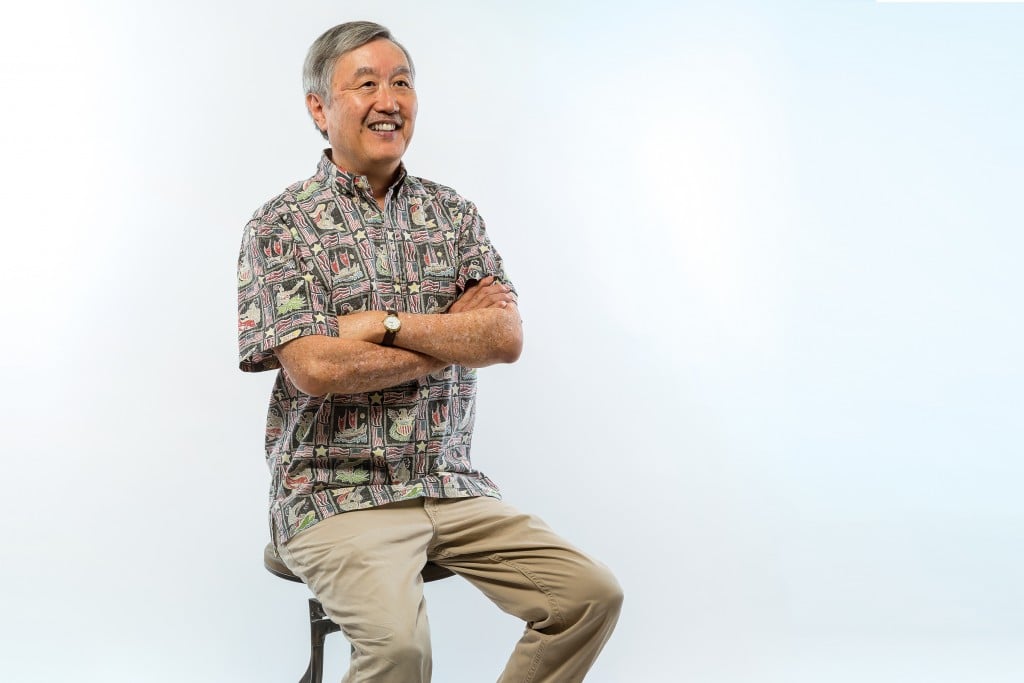 This Month's Expert: Ray Tsuchiyama
Japanese people love Hawaii. Over 600,000 Japanese study hula or Hawaiian music regularly and nearly 2 million visited Hawaii last year. Ray Tsuchiyama, a bilingual business consultant with 20 years' experience in Japan, suggests five ways for small businesses to market to Japan.
Tell Your Unique Hawaii Story
When Japanese return from Hawaii visits, they invariably bring home omiyage with Hawaii links, from Big Island Candies to Isle-themed bags from Whole Foods Market's Kailua store. Emphasize your Hawaii-ness. Choco lea features a koae ula to brand its chocolate truffles. Often a gift is connected to an experience the Japanese had while on vacation – say a T-shirt bought after slurping shave ice at Matsumoto Store in Haleiwa – so if your restaurant or bar is popular with Japanese tourists, make sure they can buy branded omiyage.
"Japanize" Your Product
More than 1 percent of the $4.9 trillion Japanese economy consists of the product packaging sector; a unique-looking logo-bag or box is an important part of the product. Packaging becomes synonymous with the product itself: Hawaiian Host once changed the color scheme of its macadamia chocolates packaging and Japanese consumers called for a return to the original.  Cheap packaging lowers omiyage's value. Japanese like English-language and Hawaiian labels, but prefer Japanese writing for detailed content, so invest in expert Japanese translations for marketing materials and for your Japanese Twitter and Facebook posts. Google Translate won't cut it.
Find Your Niche
Some of my clients have tested product ads in Japanese-language Waikiki tourist publications and exhibited at Japan trade shows. Japanese bloggers can transform a Hawaii product or neighborhood into a hit, especially through popular Hawaii-focused magazines like Hanako. Hawaii marketers have also leveraged the Japanese Instagram buzzword "Insta-Bae" (meaning "looking good on Instagram") by promoting colorful Kakaako shops as Instagram photo backdrops.
Study Delivery Costs
The top obstacle to buying a foreign product in Japan is shipping, so factor in your delivery costs. Closely study price points: For items priced at 1,800 yen (about $17), the "buy" decision is usually easy. When the price surpasses 2,800 yen (about $25, including mailing costs), the typical Japanese consumer is no longer in "impulse" buy mode. To lower costs per item, companies can consider sending pallets of goods to Japan via ocean shipping, but you still need a Japanese warehouse for storage until orders come in.
Refine Your Sales Strategy
Hawaii entrepreneurs' overall sales strategies must include navigating myriad company distribution agents at Japanese trade shows.  Before visiting Japan, seek advice from some of the experts at the state Department of Business, Economic Development and Tourism (DBEDT) or the Japanese Consulate's Economic Section. Food imports face strict restrictions (for instance, U.S. beef jerky is illegal in Japan); the Hawaii Department of Agriculture is a good resource for current regulations. Japan has a huge e-commerce market and it's going mobile – 1 out of 3 Japanese online purchases are made on mobile phones – so a well-designed, mobile-first buying site is crucial to success.
---
Ray Tsuchiyama
ray.tsuchiyama@gmail.com  |  808-679-9886