First Insurance's CEO Discusses Insurance Coverage, Government Response and the Way Forward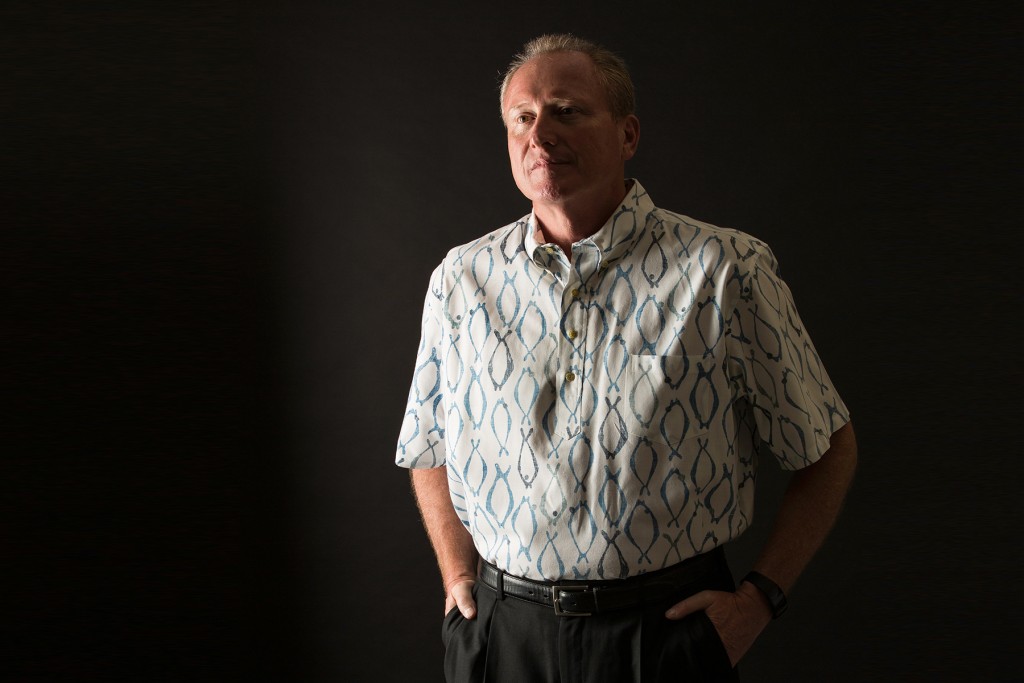 Hawaii Business Magazine asked Jeffrey Shonka, president and CEO of First Insurance Co. of Hawaii, about insurance and broader issues in a wide-ranging interview. The conversation has been edited for length.
How has the COVID-19 crisis disrupted the insurance industry?
Shonka says it's too soon to draw conclusions over how the crisis will impact insurance. More data over a longer time will provide clues, he says, and the full extent of the impact will depend on when the economic recovery begins and how long it takes.
"There are an awful lot of unanswered questions at this point. My sense is it will take a while to recover, but that much of what we've lost will eventually make its way back."
Does this disruption resemble others in recent history?
"The last significant disruption in the insurance industry was probably the terror attack of 9/11. Much had to be done post-9/11 to introduce forms of insurance that would protect businesses and residents from future loss as a result of terrorism. The other big issue right now is climate change and what impact that will eventually have on the availability of insurance."
Business interruption insurance is an important issue now. What is happening within that area of coverage?
"Business interruption insurance is normally part of a commercial property policy. It generally covers operating expenses and income loss because of physical damage to property." Whether business losses due to COVID-19 will be covered depends on individual policy language and limits of coverage, Shonka says.
"My advice for individuals and businesses is to read whatever policy you may have and ask your insurance agent whether a claim is warranted. Insurance companies have an obligation to consider the unique facts of each claim and make a determination whether coverage exists. These facts are reviewed, and the facts will need to speak for themselves."
The National Association of Insurance Commissioners, the organization created by the chief insurance regulators from the U.S. states and territories, announced on March 25 that business interruption policies were generally not designed or priced to provide coverage against communicable diseases such as COVID-19, Shonka says.
The announcement said insurance works well and remains affordable when relatively few claims are spread across a broader group, and therefore it is not typically well suited for a global pandemic where virtually every policyholder suffers significant losses at the same time for an extended period.
Are you involved in discussions between business and state government leaders regarding the COVID-19 response?
"One of the interactions between the business community and the government is a discussion about the phased approach to reopening and the parameters for those decisions."
"The governor and the mayor have reached out to the business community and local residents to get their feedback on what a phased approach will look like. For instance, which businesses that were not previously deemed essential will open first in some limited capacity."
"I'm proud of the way the process has rolled out and I think that we all have some reason to be confident that we'll make the right decision going forward."
How else would you describe that process?
"The safety of our residents is first and foremost. That's certainly why you see the governor and the mayor taking the actions they have.
"I've noticed that government officials in Hawai'i and local business leaders both have the ability to exhibit empathy for the other. Our business leaders understand and agree with the need for safety measures and our government officials understand and agree with the economic realities faced by business. It truly is a symbiotic relationship.
"The challenge is really going to be how do we balance the issue of safety and the need for activities to slowly begin, once the safety quotient is met. I think that will be a very difficult balance to strike. Both viewpoints need to be considered. I think that both business and government are able to see the other's perspective and I am confident the right decision will be made.
"We need to remain flexible and to recognize that so many Hawai'i residents have gone through a tough time. We all need to adapt in one way or another to what will become a new paradigm going forward. And empathy will matter."
What measures has FICOH taken to protect employees?  
"Most of our employees are working from home. That will continue to be the case for some time to come and could continue even after shelter in place rules begin to be lifted. We will look at what the employees want. We will listen to their concerns regarding their health and the health of their families and those they interact with at home.
"Part of what we've learned during the last five or six weeks is how effectively we're able to operate working from home. We've never had an experiment quite like this. I believe that an end state may end up being that more people work from home semi-permanently. That may become a good thing, not just from a safety perspective, but from a social perspective."
Final thoughts?
"I've been emphasizing patience recently. I tell my own people to practice patience and not try to push anything too quickly.
"We're all going to have to adapt to whatever that new normal is. And as long as we keep our priorities straight, which is the health and safety of individuals first, and everything else follows that, I think we'll be OK."