Fighting the Good Fight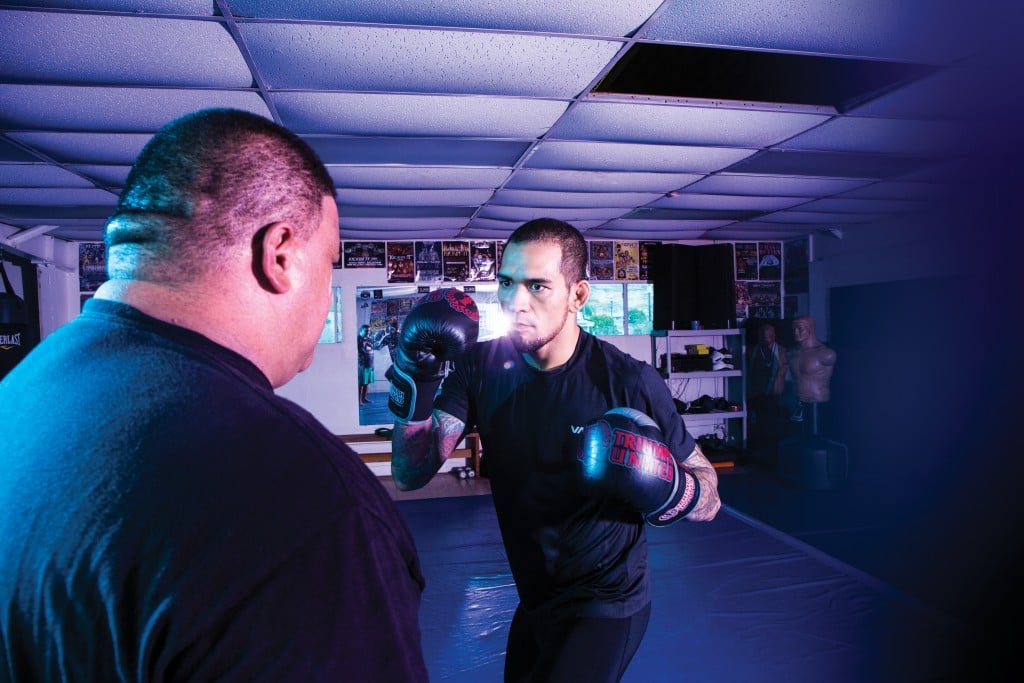 For 7 years, Yancy Medeiros has been a pro MMA fighter.

NAME: Yancy Medeiros
AGE: 28
JOB: Professional mixed martial arts fighter, Ultimate Fighting Championship (UFC)
START: Medeiros was born and raised in Makaha, and graduated from Waianae High School. "I started in Universal Kempo Karate at age 5. I was always competitive. I took part in wrestling tournaments and eventually fell into MMA. I was 21 when I had my first professional bout."
WHAT IT TAKES: "The only difference between amateur and professional MMA is the length of the bouts and the athletes receiving income. Some promoters will accept anyone who will sign the contract and who meets the requirements. I try to put in 30 to 40 hours a week of training, but not all MMA fighters can train full time. A lot have other part- and full-time jobs.
"Managing my weight is a key factor because there are different weight classes. (Medeiros is a lightweight.) You want an easy, healthy weight cut, but you also want to be in the right weight class, where you can perform most effectively.
"My nutrition is really simple. It's not what I eat, it's what I don't eat. I like to eat clean – meaning anything I consume is organic, all-natural and no artificial/preserved food."
CHALLENGES: Asked about safety, Medeiros says, "Bouts are very regulated. The company and state commissions have medical tests and standards that every fighter must complete. MMA is a full-contact sport, but I believe there are more injuries in football, basketball and even soccer. I've heard of people having close calls, but I've never had anything life-threatening happen to me.
"The hardest part of my job would be finances. A lot of MMA fighters struggle to live this sport. But I love my job. I can make my own schedule for when and what I have to do for work."
ADVICE TO NEWBIES: "'Surround yourself with positive, productive people. Train with gyms/coaches that build your character, not your ego."
PAY RANGE: MMAs get paid per fight plus a bonus if they win. "The range for beginning fighters to high-end fighters is huge – from $500 to millions of dollars!
"MMA is all about entertainment. You need to be entertaining and you need to establish your name in the fight game."
This interview has been edited for clarity and conciseness.