Food Fight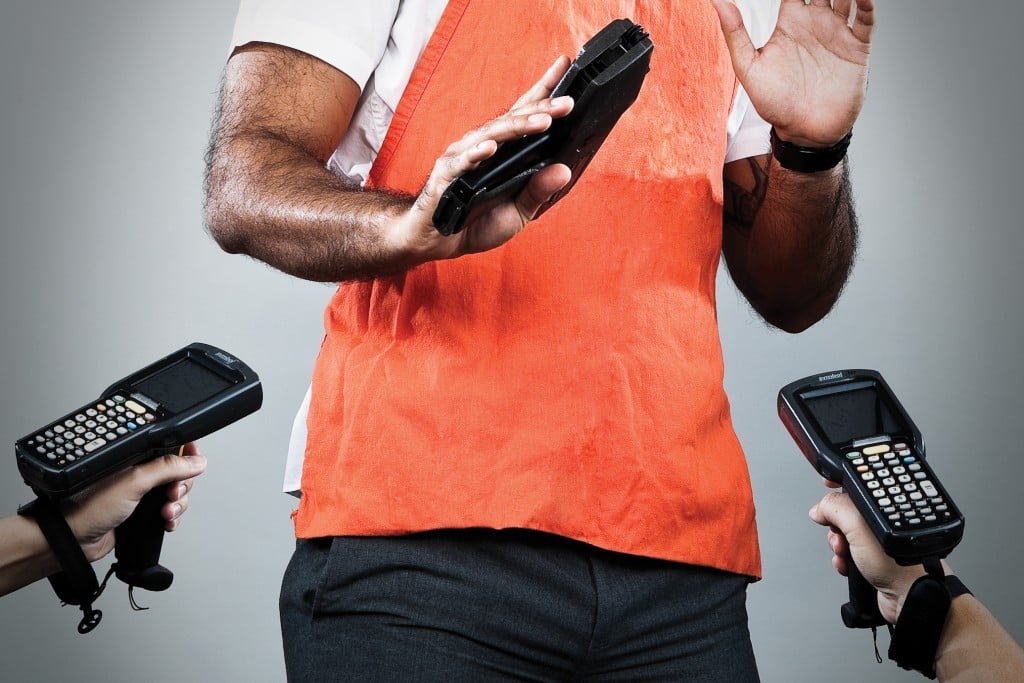 We saw what happened to Aloha Airlines when go! flew in and started a price war that eventually put 1,900 Aloha employees out of work. We shook our heads in dismay when neighborhood department stores such as Cornet, GEM and Woolworth got choked out of the Hawaii market by big-box discounters like Costco, Kmart and Walmart.
Many fear Hawaii's supermarkets are next. Star Markets and some family-owned independents such as Shima's in Waimanalo have already surrendered, selling out to Times Supermarkets, whose local owners themselves sold out to a California chain in 2002.
Hawaii's population isn't growing – and we aren't eating a lot more – so the only way for grocery stores to grow is by luring customers from their competitors. Survival comes down to basics: prices, service and adapting to customers' changing preferences.
Safeway, Costco and Walmart are Mainland chains with deeper pockets, more purchasing power and more national branding than local chains. But longtime Hawaii chains, such as Foodland, Times and KTA Super Stores, have loyal customers and remain more convenient for quick grocery runs than big-box retailers.
Real estate expert and consultant Stephany Sofos says national chains will increasingly challenge local retailers. "It's expensive to run a business here, and when your competition is so big and so strong, over time, it will wear you down," Sofos says. "From an economies-of-scale perspective, it's hard to compete with the 800-pound gorilla.
"Ultimately, it's up to consumers to determine who will stay and who will go."
The intense competition means consumers get more places to shop, more selection and generally lower prices.
Foodland CEO Jenai S. Wall says the biggest change in the local supermarket industry has been the proliferation of new stores. "With little change in population, there has been a tremendous increase in square footage devoted to grocery retail," she says. "That means customers have more choices than ever before and supermarkets have to work harder than ever to maintain market share and sales."
"The increased competition forces us to adapt and grow," says Derek Kurisu, executive VP for KTA Super Stores on Hawaii Island, "and it shows us that we need to be flexible or we're going to be extinct."
Customer always right
In the past several years, consumers have become increasingly concerned with food safety and healthier eating, but they've also become more price conscious, says Nelson Eusebio, executive director of the National Supermarkets Association, which represents about 400 individually owned and operated grocery stores across the U.S.
Claire Sullivan, community and vendor relations coordinator for Whole Foods Market, says another trend is that "customers are requesting more information about where their food is from, who grew it or how it was made, so retailers have to deliver."
Some supermarkets have become one-stop shops, where customers in a hurry can grab an oven-baked pizza for dinner, deposit money at the bank and pick up a customized birthday cake from the in-house bakery. But Linda Cox, associate dean and director of extension for the University of Hawaii-Manoa's College of Tropical Agriculture and Human Resources, warns, "If you're going to be this convenient one-stop shop, the opportunity for taking losses really increases."
Two decades ago, average consumers shopped near where they lived and were less selective about what they bought. Today, most grocery stores try to appeal to both the price-conscious Costco shopper and the gourmet willing to spend more for quality.
KTA's Kurisu puts it bluntly: Grocers no longer dictate what they want to sell; it's about what the customer wants to buy.
Heavy competition
Competition intensified when Costco opened its first Hawaii store in 1988. "Costco revolutionized the way local people shopped," Sofos says. The members-only chain proved people would shop in a dimly lit warehouse if the price was right. But, over the years, Costco spruced itself up and started appealing to more than just businesses and large families – which intensified its threat to grocery stores.
The local landscape got even more cutthroat when Walmart opened its first Hawaii store in 1993. The Kunia outlet didn't carry much produce and meat, but sold hundreds of pantry items and household goods. Its gains were everyone else's losses.
"Walmart and Costco capitalized on providing the maximum value for the consumer by leveraging their purchasing power," says Glenn Muranaka, president and general manager of Meadow Gold Dairies. "Not even the bigger chains like Foodland and Times can spread out their cost like a Walmart or Costco can."
Growing farmers markets have also reduced traffic at traditional supermarkets, and Cox says there will be more of a shakeout in the future.
Muranaka suspects niche stores, such as Whole Foods or Tamura's Fine Wine and Liquors, will find it easier competing in this environment than markets that try to be everything to everyone.
One advantage that smaller stores have is personality. "It's not like these big chains where all the stores look the same, have the same feel and are so cookie-cutter," says the NSA's Eusebio.
"When you're a national chain, you have more access to capital, so that's a huge advantage, but they can't touch the smaller markets when it comes to customer service and quality interaction."
KTA's Kurisu agrees. "All things being equal – say your store is nice and clean, your prices are competitive, parking is good and your selection is good – it all comes down to customer service. That's where supermarkets really have the opportunity to win over customers," and that is precisely KTA's strategy for long-term success. "We want people to come back again and again and hopefully, eventually, their kids and grandkids will shop here."
Kurisu will be the first to admit, that when customers walk into a KTA, the first glance indicates nothing special. He says careful lighting and expensive floors are nice to have, but they're not as important as food safety, customer service and competitive prices. (This from a guy who shares an office with one of his meat buyers and stores files in recycled apple boxes because he says the money should be spent on customers rather than fancy furniture.)
"When you come into one of our stores, it's a different feeling," he emphasizes. "It kind of feels like the old days the way people interact and are friendly and helpful. We really like that." Many of KTA's younger clientele know Kurisu as "Uncle Derek" and employees have even driven to customers' homes after their shifts to deliver groceries that were forgotten in the checkout line.
Sofos says shoppers also appreciate store details, such as increased signage, faster checkouts, in-store demonstrations and help out to their cars. If companies don't constantly reinvent themselves, consumers will get bored, Sofos says.
Foodland's Wall agrees. "You have to care about your customers and work hard to let them know how important their business is to you."
In with the new
As competition heats up, more markets are upgrading their facilities. For instance, Safeway's new lifestyle stores feature rich-looking wood floors, decorative lighting and rustic buckets and baskets to create a "warm yet sophisticated ambience," says Susan Houghton, Safeway's national director of public and government affairs. The stores are constantly reevaluating their floor space to make every inch as productive as possible.
Most of Safeway's older stores are about 25,000 square feet – about half the size of a football field. Today, it's rolling out stores more than double that size. Safeway, which has 19 stores in Hawaii and more than 1,700 stores in the U.S. and Canada, is also diversifying by creating a property-management subsidiary to develop shopping centers with its stores as anchors. The idea is that the longer people stay in the complex – eating lunch, banking and grocery shopping – the more money they'll spend.
"Safeway's strategy is to become a landlord so it can get its maximum return on the property," Sofos says. "The markets that own their land will be at a huge advantage."
Houghton says Safeway is developing a store in Hilo and recently acquired property in Lihue, Kauai. Safeway is also looking at five additional Hawaii sites and is particularly interested in expanding to the Ewa plain, Central Maui and Central Oahu.
In February, the 60-year-old Foodland store in Aina Haina Shopping Center reopened as Foodland Farms, an upscale format launched in 2007 at Mauna Lani Resort on the Big Island and with Lahaina Farms in 2008. In addition to grocery items, the Aina Haina store features a floral designer, an R. Field Wine Co. outlet, a Mondo Gelato bar and fresh foods prepared by store chefs. Foodland is Hawaii's largest supermarket chain, with 31 stores and more than 2,500 employees. It also recently opened a new Foodland store in Keaau on the Big Island and is preparing for a Kapolei site next year.
The Sullivan Family of Companies, which operates Foodland, has also diversified. In 2005, it obtained the Hawaii franchise rights for Coffee Bean and Tea Leaf and for Beard Papa Cream Puffs, both of which have become fixtures at their new and renovated stores. The Sullivan Family also operates smaller retail stores in 10 states.
Officials from Times Supermarkets, Hawaii's third largest chain, and Don Quijote declined to comment for this story.
Where to shop
Mainland supermarket chains might have deeper pockets and greater resources, but local grocers with deep roots in Hawaii have advantages. For instance, locally owned stores tend to be more flexible and can make faster decisions regarding suppliers, sales or products, because they don't have to wait for Mainland approval, says Gavin Hakkei, key account manager for JMD Beverages and a former Foodland employee.
Mainland companies can also lose sales if they fail to understand local culture and food preferences. But giving autonomy to local managers helps to overcome that problem, which is what Whole Foods does, says Sullivan, who grew up part-time in Hawaii.
Another advantage that long-time local stores develop is a faithful following. "In a super competitive market, loyal customers are like gold," Sofos says.
Julie Inouye, assistant vice president and investment officer at First Hawaiian Bank, says she does most of her grocery shopping at Foodland, in Liliha. She says she feels she's getting the best value at Foodland but she also likes to support a local company. She also patronizes the Fort Street Mall farmers market at least once a week.
Shoppers who emphasize price have no loyalty – they seek the best deals and that often means Costco or Walmart. Convenience is the main draw for other consumers, including economist Paul Brewbaker, who shops at Foodland in Kailua, the closest store to his home. "I find that the search cost of trying to find the cheapest this or that wipes out much of the potential savings," he explains. "That is, if I go to two or three supermarkets to hunt and gather, I waste time and fuel and I save like $1.03."
Chef Russell Siu, owner of 3660 On The Rise and Kakaako Kitchen, also values convenience, which is why he shops at Costco in Hawaii Kai or Foodland Farms in Aina Haina, which are both close to home. Siu appreciates Foodland's fresh produce, salad bar, meat department, poke and friendly service. He also shops at farmers markets and believes that eating local is the best way to support our economy and businesses.
KTA's Mountain Apple brand has grown to more than 240
products–all grown, processed or made in Hawaii.
Photo Courtesy of KTA
KTA Superstores' long-term support for the Big Island community and its businesses has, in turn, earned the loyalty of many customers. "It works both ways," Kurisu says. "We are very loyal to the different companies and industries that have supported us over the years and we don't take that for granted."
That commitment motivated Kurisu to create KTA's Mountain Apple Brand label, which has grown to include more than 240 products from about 80 local suppliers. All Mountain Apple products are grown, processed or manufactured in Hawaii. Among the advantages are, he says, "we can offer more competitive prices when we don't have to deal with high shipping costs."
As for store displays, Kurisu gives preference to Mountain Apple vendors and will take a smaller margin to support local producers. KTA has done such a good job getting its message out that most customers are willing to pay a little more for local items. "We try to exercise the plantation mentality from the old days, which means everyone helps take care of each other.
"The enemy is not other local vendors or other supermarkets, because we're all just trying to make a living here," he says. "It's the Mainland sellers that are hurting us." Buying cheaper goods from the Mainland or overseas put local suppliers out of business, he says.
Most other stores also give back to the community, whether it's sponsoring an AYSO soccer team, donating a portion of sales to local schools, or writing a check to the Hawaii Foodbank.
Meadow Gold's Muranaka, who is also deeply committed to supporting the community, believes customers recognize which companies give back and, in turn, will support those companies. "The consumers are the ones who hold the power," he says. "It's important to remember, it's not always about price and it's not always about location. It's about doing what feels right."
Market Changes
Hawaii's supermarket industry has undergone major changes recently:
November 2007: Safeway opens a 64,000-square-foot "lifestyle" store in Kapahulu.
September 2008: Whole Foods Market opens in the Star Market space at Kahala Mall. The chain focuses on upscale organic and natural foods, prompting local grocers to offer similar choices.
September 2009: Times Supermarkets buys Star Markets' seven remaining stores (three had closed in the previous two years). Star was founded in 1927.
February 2010: Foodland opens Foodland Farms, a major upgrade of its 60-year-old store in Aina Haina.
2011: Scheduled openings for a Safeway complex at the Schuman Carriage site on Beretania Street; Foodland stores in Kapolei and Keaau on the Big Island; and Whole Foods' third Hawaii store, this one in Kailua, Oahu.
Upgrades Benefit Vendors
Gavin Hakkei, key account manager for JMD Beverages, the only locally owned major wine distributor in the state, says that, when supermarkets renovate, increased foot traffic means improved sales. "It's good for us because a lot of times when stores make physical improvements, they also tend to upgrade their wine selections," Hakkei says.
Meadow Gold's Muranaka says vendors also benefit when supermarkets improve their refrigeration and cleanliness, and add visual displays. "Even if improvements happen in a different department that we're not in, it still benefits us, because people will buy if they're in the store," he says. "So maybe they'll pick up our milk or ice cream even though they specifically came in for the organic lettuce."
Techno-Shopping
Vince Mitchell, president of Pacific Digital Signs, says there are three new technologies already being used or tested elsewhere that could debut in Hawaii in the next few years. Each would push mobile content to customers while they shop. They are:
• SMS Text Messaging: A poster or digital screen would tell customers to text a code to a number to receive a coupon that can be redeemed instantly at the cashier or downloaded for future use.
• 3-D Barcode: Consumers could take a picture of a barcode with their cell phone, which would lead them to a vendor's Web site, where they could find savings opportunities.
• Bluetooth: Customers with Bluetooth-enabled cell phones would receive messages, for instance, if they walked by a specific display. The message could include a coupon for instant savings.
• Uni-Directional speakers: Customers hear about a discount if they're standing in front of a specific product display.
"These technologies work because most people make buying decisions on the spot while they're in the store," Mitchell says. "We may eventually see small screens on actual shopping carts, which would allow shoppers to upload their shopping lists and do a lot of other cool things."