Kohala Restaurants Offer Food Fit For A King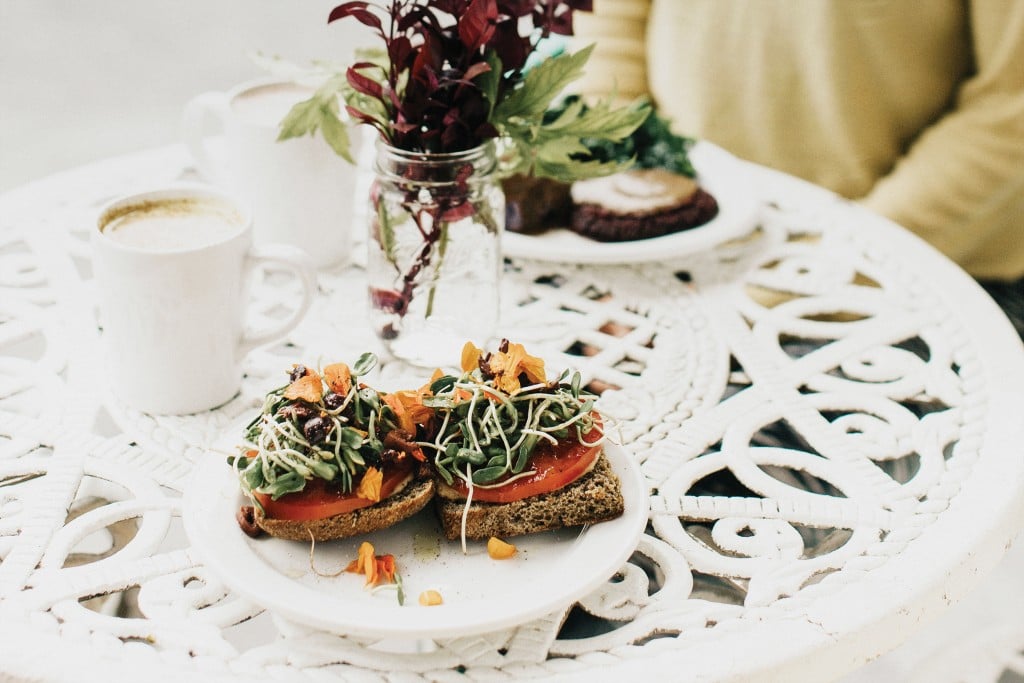 Find big flavors on the Big Island at these best places to eat in North Kohala.
North Kohala has a rich history as the birthplace of Kamehameha the Great and as a central hub during the plantation days. Still, many visitors and locals hesitate to make the drive to the small town at the northern tip of the Big Island. Don't hesitate. Hike into the breathtaking Pololu Valley, meander through the galleries and shops in town, and strike up a conversation with the residents, who truly embody the aloha spirit. Kohala is also a melting pot of food, so be sure to stop for a meal along the way.
---
Bamboo Restaurant
55-3415 Akoni Pule Highway, Hawi

Bamboo Restaurant is a gathering place for all of Kohala right in the center of Hawi. The building is over 100 years old – the Takata family ran a dry goods store there for 65 years – and many of the interior and exterior colors are original.
"There used to be a sign that said, 'Welcome to the real Hawaii,' " says Joan Channon, who has owned Bamboo for 24 years. "People come in and go, 'Oh my God, we're finally here. We finally found the real Hawaii.' "
It's the kind of restaurant that immediately feels like home. The staff is fun and welcoming, and the atmosphere of aloha is palpable. You have to try the chicken sate pot stickers and kalua pork quesadilla appetizers. The fresh catch is consistently spectacular and the Big Bamboozler is a great way to sample a wide range of offerings.
---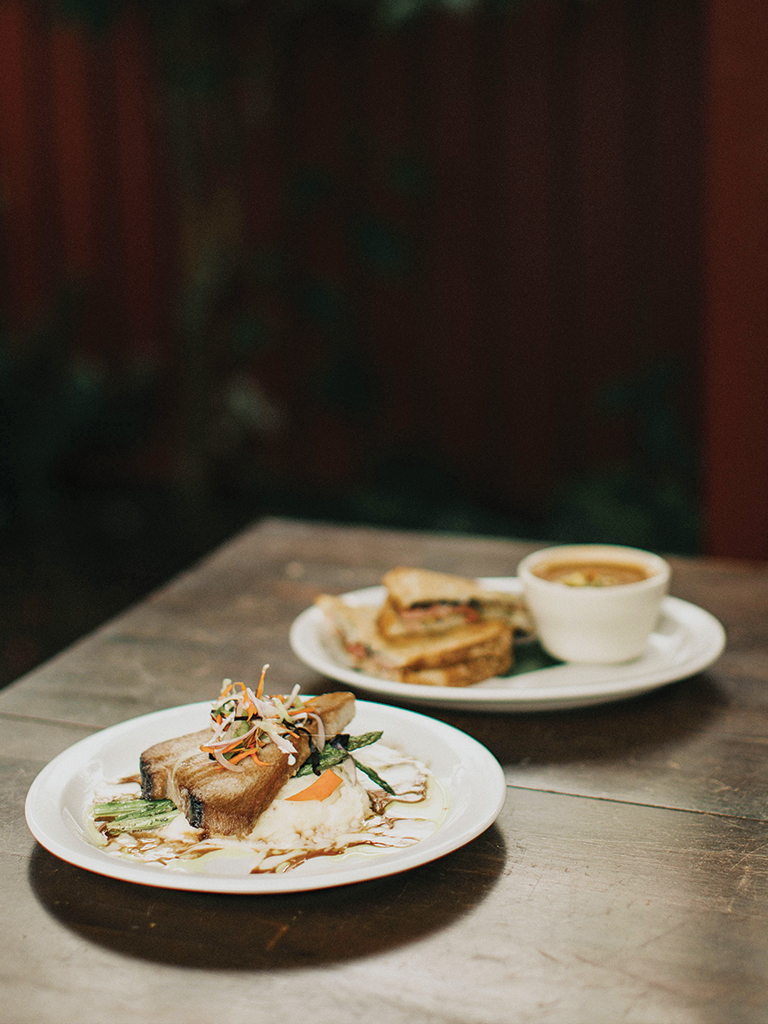 Kohala Village Hub
55-514 H–aw–ı Road, Hawi
The Kohala Village Hub is a unique blend of a restaurant, inn and community center, offering educational and arts opportunities for adults and keiki.
"The word 'organic' works in several ways," says Craig Leeper, general manager of The Hub restaurant and inn. "Not only is it organic types of food, but the relationship becomes organic."
The restaurant staff exude aloha and go the extra mile for their customers. The food is always new, with chalkboard specials for every meal and seasonal ingredients in many dishes. The crispy mochiko chicken is one of their most popular items, but whatever you choose, be you sure to order sweet potato chips and ulu fries on the side. A refreshing way to wash it down is the Hub's tangy pineapple smoothie and the mochi doughnuts make a great finale. They are shaped like regular doughnuts, but they're denser and mochi-flavored on the inside.
---
Sushi Rock
55-3435 Akoni Pule Highway, Hawi
Sushi Rock is a small, art-packed restaurant in the corner of the Hawi Hale building, but it attracts legions of loyal customers from all corners of the globe.
"Sushi Rock is one of our favorite restaurants in the world," says Kate Sensenig, a proud member of Sushi Rock's culinary cult following. "They serve sushi on steroids and never fail to amaze us with their culinary creativity. We bring all of our guests here and have gone so many times the friendly staff greets us like old friends."
Emphasizing local and organic ingredients, each dish is artfully presented and tastes as good as it looks. Try the Purple Passion with ahi poke and wasabi-infused purple sweet potato, or the Bombay Sunset with ahi poke, curry slaw, apple, and sashimi or seared tenderloin. And don't just fill up on sushi – save room for the purple sweet potato cheesecake for dessert.
---
Mi Ranchito
3419 Akoni Pule Highway, Waimea
This hole-in-the-wall Mexican restaurant is a hidden gem. Located in the back of the Kohala Trade Center building, Mi Ranchito is run by the Oliveros family. The whole family helps in the restaurant, creating their own blistering-hot salsa and developing new dishes like their shrimp burrito. Christmas lights and traditional Mexican decorations above the doorway mark the entrance into culinary heaven, so don't be fooled by the back-of-the-building location and scant seating. The carne asada taco plate is a must, and be sure to ask for horchata and extra bags of their crispy handmade tortilla chips.
---
Gill's Lanai
54-3866 Akoni Pule Highway, Kapaau
Gill's Lanai may be small, but the food draws its own spotlight. Located just across the street from King Kamehameha Park, customers enjoy the friendly service and fresh fish and lobster tacos. The poke and kalua pork quesadillas are also perennial favorites. And the atmosphere is relaxed – don't be surprised if some good-natured geckos join you at your outdoor table.
---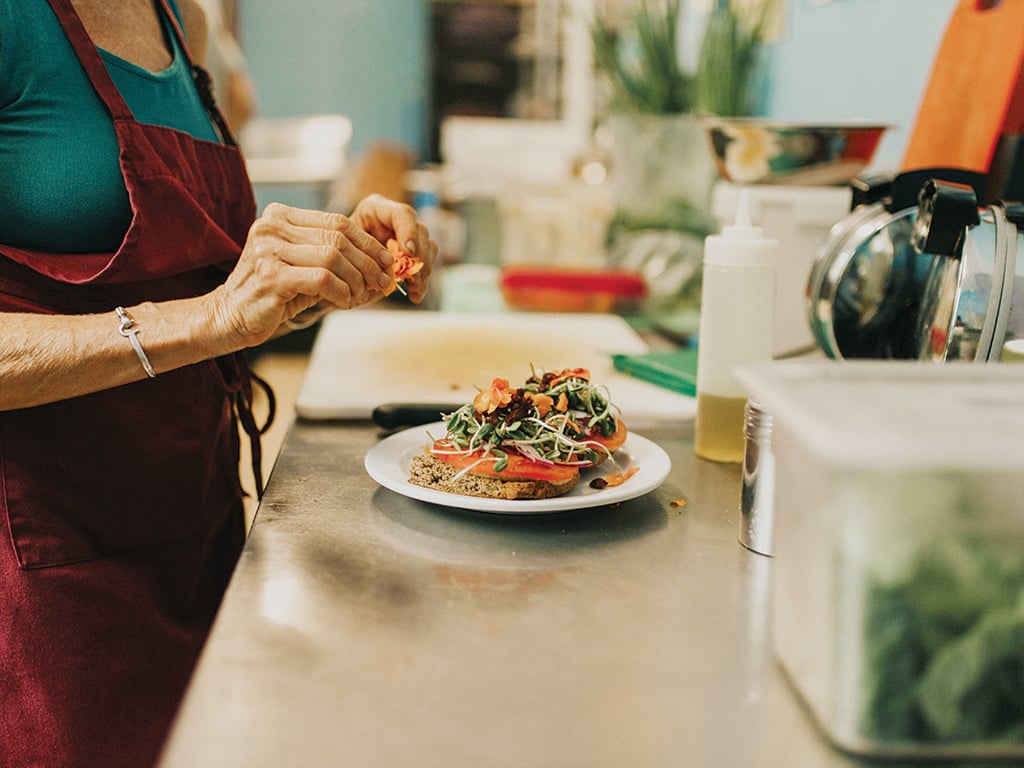 Sweet Potato Kitchen
55-3406 Akoni Pule Highway, Hawi
It's not often that you hear the phrase "vegan comfort food," but it is a surprisingly apt description of Sweet Potato Kitchen. The staff is warm and helpful, and a friendly dog named Poppy watches as you eat your meal, hoping for a treat. Owner Susan Alexy is thrilled to be in a newly expanded restaurant space, which is brightly decorated with deep orange walls and neat rows of tables dotted with hydroponic plants. The pride Alexy takes in her food is on full display, with fresh baked goods arrayed in a glass case and menu offerings so flavorful that you forget the food is healthy. The waffles are popular, but give the Huevos Paniolos a try too. The polenta is creamy and fluffy, and optional poached eggs (for the nonvegans) flow into the Cuban-spiced beans and fresh avocado for the perfect bite.
---
Kings View Cafe
54-3897 Akoni Pule Highway, Kapaau
Kings View Cafe is a local favorite known for its freshly baked pizzas. Hala mat patterning decorates the walls, and the bright red and yellow paint echoes the iconic statue of King Kamehameha that stands majestically across the street. Visitors can park at Kings View, peruse the adjacent Ackerman Gallery and head across the road to learn about the historic statue. Take a Tropical Dreams ice cream cone with you – you'll have to lap it up quickly before it melts in the warm sun. The macadamia nut ice cream is nutty and creamy, but pace yourself so you can dive into the Hawaiian, pesto chicken and meat-lover pizzas that are all local staples.
---
Minnie's
54-3854 Akoni Pule Highway, Kapaau
Minnie's is the go-to restaurant for your mix-plate fix. Owner Minnie Charmaine Davis has been serving local favorites for 12 years, and she always greets you at the order window with a warm smile. Her Korean chicken is out of this world. It's perfectly moist on the inside, crispy on the outside, and topped with a special Korean sauce. The roast pork is so tender it melts in your mouth, and the fish is served fresh with tangy tartar sauce. Each plate comes with two scoops of rice and either a mac or tossed salad. Come for the delicious mix plates and stay for a sense of authentic Kohala.
---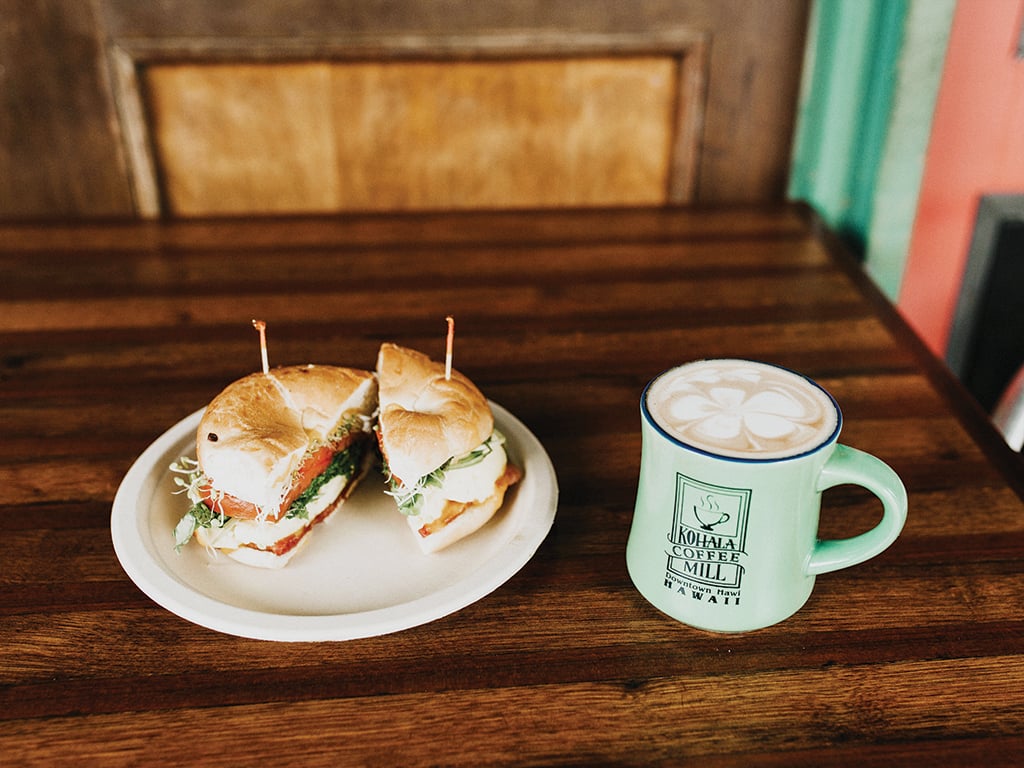 Kohala Coffee Mill & Upstairs at the Mill
55-3412 Akoni Pule Highway, Hawi
A line forms outside the Kohala Coffee Mill before it opens at 6 a.m., and it stays packed all day. This popular hangout for locals and tourists alike is perfect for meeting or bumping into friends or simply sightseeing. After sampling some of the wide selection of Kona coffee and Tropical Dreams ice cream, head to the fudge shop, Upstairs at the Mill. The shop serves shave ice and awa, but try the unrivaled lilikoi fudge. Covered tables are scattered across the lānai, and there is an eclectic mix of statues and mosaics to explore.
---
Fresh Off the Grid
On Akoni Pule Highway, about 2 miles from Pololu Valley Lookout
The beautiful views don't end after the hike down Pololu Valley. Stop at Fresh Off the Grid for a cold, refreshing snack at the food truck less than a five-minute drive from the valley lookout. You can enjoy smoothies, shave ice, ice cream, cold drinks and fresh fruit while resting on shaded picnic benches with a full ocean view in Niulii.
The truck sometimes offers exotic fruits, like soursop. The bright green fruit is covered in spines on the outside, but the inside is creamy and sweet with some of the tartness of a pineapple. A container of coconuts sits outside the truck waiting to be freshly cut, and a pineapple truck often parks across the street. Here's an idea of how gorgeous it is: A sign on the fence facing the ocean reads, "Please do not feed horses."