Free training for small business owners with big dreams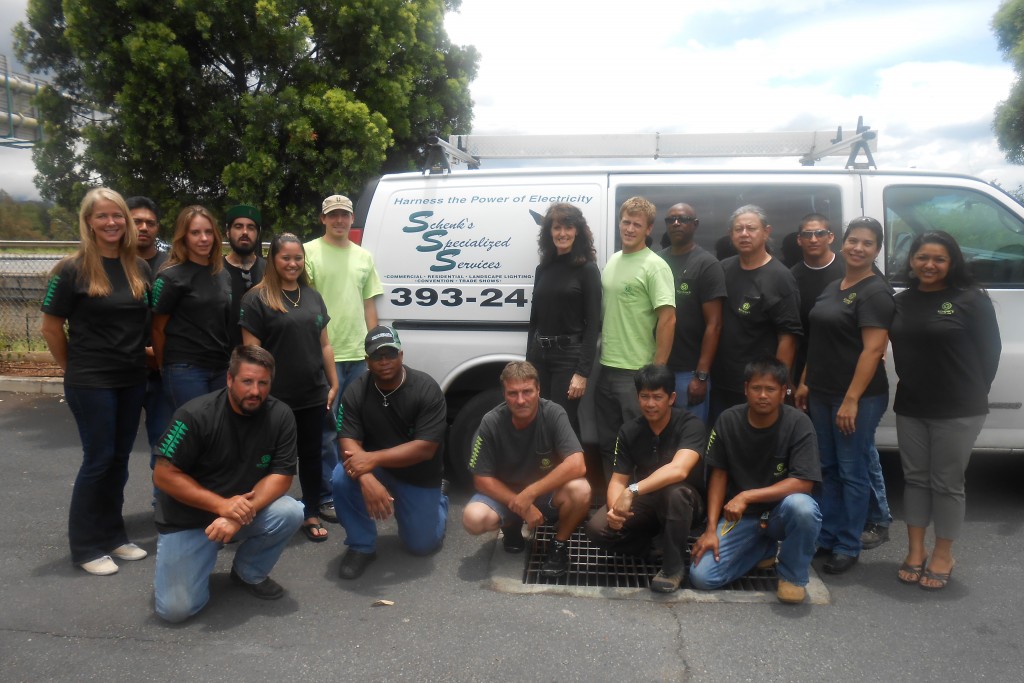 In 2005, Lourdes Vergara Marcelo left her job as head nurse at Tripler Army Medical Center to start her own company in Mililani with just one client and another certified nursing assistant.
Soon, Marcelo had hired three more CNAs and her home healthcare agency was thriving, but she knew she needed a boost to reach her goal: growing her business into one of Hawaii's prime healthcare providers.
So she enrolled in the U.S. Small Business Administration's Emerging Leaders initiative, a free training program designed to help owners and executives expand their small businesses and create jobs.
The training made her realize she needed to offer better benefits to keep her skilled CNAs and she now recruits bilingual staff to ensure they can service more clients (her staff now covers English, Fijian, Cantonese, Spanish, Korean and Japanese). As of 2011, her company employed 96 employees, most of them part-time.
"You get what you put in," says Marcelo, president and CEO of Advanced Care Training and Lou's Quality Home Health Care Services.  "(This) program helped give me the desire to grow and create jobs for those who need them."
The overarching goals of the Emerging Leaders initiative, formerly known as the e200 program, are to mentor small-business owners and offer real-world ways to increase revenue, create jobs and support their local economies.
The program has trained about 2,000 small-business leaders in 27 cities nationwide. This is the third year it has been available in Hawaii.
"It's not easy being a small-business owner here and it takes a lot of time and energy to do it successfully," says Jane Sawyer, SBA's Hawaii district director. "This class is very practical and very focused. It deals with decision-makers to give them tools to really decide on how they want to grow their business, how to sustain their business and how they define their level of success in realistic terms."
So far, it has made good on its goals: 67 percent of participants surveyed reported an increase in revenue and 75 percent said they maintained or created new jobs in their communities. They also secured more than $26 million in new financing for their businesses and nearly half the graduates said they received federal, state and local contracts totaling more than $330 million.
The best financial benefit of the program is that it's free.
"This is their chance, at no cost, to get an executive education program that would normally cost $8,000 and without the travel," says Jean Horstman, CEO of Interise, the Boston-based organization that created the curriculum and manages the program for SBA. "This is a huge opportunity. … The revenue growth rate is double-digit for those who have gone through this, one way or another. If they work it, it will work for them."
"Huge Commitment"
When Theresa Schenk met her husband, Steven, in 1998, she was so in love, she left her self-improvement business to help him with his.
She knew nothing about electrical contracting, but, "I knew he needed help, and I wanted to help him," says Schenk, 51.
In May 2006, after only two years of marriage, Steven Schenk was diagnosed with stage 4 colon cancer. He died four months later.
"It was just a whirlwind," Theresa Schenk says. "It was nuts."
Soon, Schenk was running Schenk's Specialized Services, an electrical consulting firm with five employees based in a 500-square-foot warehouse space in Kapolei. Adding to the challenge is that she is a woman in a male-dominated industry.
She needed SBA's Emerging Leaders program. Schenk enrolled in April 2012 with 17 other local business owners. For about six months, the class met biweekly to learn ways to expand their businesses. In between main meetings, participants met in smaller, structured peer groups called CEO Mentoring Groups to work on specific issues. Every week they had homework.
"It was a huge commitment, and that was a big fear of mine," says Schenk, who says she spent four to 12 hours a week on homework. "(But) it was so informative and we were able to practice the things we were learning in class, which was incredible."
One of the assignments she found valuable was gathering financial information about her company. She learned how to read and understand a balance sheet and a cash-flow statement, which helped her finally secure a $100,000 line of credit. She had been trying to get one for three years.
"I could not have done that without the class, to be honest," Schenk says. "I learned how to present and understand my financials. When you can talk about it, it makes such a huge difference. Now I have answers to questions and have a much better understanding."
Since the program, Schenk has doubled her business. Her company now has 14 employees based in a 1,500-square-foot warehouse with a separate office. Schenk says the business enjoyed a 30 percent gain in revenue in 2012 over 2011.
"I was learning how to look at my margins better, to build equity," she said. "I don't give my business away, I don't micromanage. These were all steps that can really make your business go to the next level."
New Venture
Marcelo had more than 30 years as a nurse before leaving her stable job at Tripler to start her own business in 2005.
While she liked the flexibility and control that came with running her own business, she wasn't prepared for some of the early challenges. She didn't know how to keep her skilled staff from leaving or how to recruit more clients. She learned how – and more – from the Emerging Leaders program.
"I learned how to work with a team, how to be more approachable," Marcelo says. "And I learned how important it is to acknowledge your staff and make them feel appreciated."
In the year after she attended the program, her company's revenue grew 30 percent. The class also gave her the confidence to pursue another goal: to open a center that provides state-certified training for those who want to become nurse assistants.
The Advanced Care Training School opened in September 2012 in Mililani and has already graduated dozens of CNAs, some of who now work for Marcelo.
"We find the best graduates and we add them to our staff," she says. "They become assets to our company."
Increased Exports
In 1995, Byron Goo wanted a new career. Real estate just wasn't for him. During his years working in Taiwan and Hong Kong, he learned that tea was even more popular than coffee, and he felt that it could be a burgeoning business in Hawaii.
"The tea scene back then was nothing," says Goo, 48.
He started with a retail business that "completely flopped," he says. It didn't help that he started his company the same year Starbucks entered Hawaii.
But he took advantage of the setback: "It forced us to study not just what tea boxes look like but how to make a better tea."
His company, The Tea Chest, moved into manufacturing, sales and distribution, primarily serving the state's hospitality industry. Some of his clients include Alan Wong's Restaurant, the Halekulani, the Moana Surfrider and the Mauna Kea Beach Hotel.
And though his company survived it, the 2008-09 recession left him feeling vulnerable. "There's no security anymore," he says.
He developed a five-year strategic plan that included more exports and new markets for his products. He felt that the SBA Emerging Leaders program would help him achieve those goals.
"What I was really attracted to was the fact that we were going to be in a room with other CEOs," Goo says. "As a business owner, you feel like you're on an island and nobody else in the company can share your perspective or give you feedback. … That was the really cool part for me."
Though he had already been in business for 17 years, Goo says, he learned more than he had anticipated from the class and his peers. He learned about the importance of thinking big – "as opposed to just paying for your kid's tuition" – and generating capital to fund new ventures.
"When you're in your business every day, the business is driving you and you get into a rut," he says. "That class pulls you back out. You can look at your business from a 3,000-foot elevation. You can see everything."
Post-program, Goo says, he's more focused on generating capital and looking for creative ways to increase revenue. He decided to invest in his company, hiring an international sales manager and expanding his manufacturing and packing operations. He's looking for a larger warehouse space and more equipment to accommodate the anticipated growth. With double-digit growth in certain areas of his business – and armed with knowledge he gained from the program — Goo is optimistic.
"Our numbers are healthy," he says. "(The program) allowed us to start dreaming again."
---
About the Emerging Leaders Program
Overview: Program runs from about April to September, with biweekly meetings supplemented by smaller peer-group gatherings to work on specific issues.
Eligibility rules: Open to small-business owners and executives whose companies are three years or older, have annual revenues of at least $300,000 and have at least one other employee. It is not for startups.
Cost: Free
Register: Fill out the online registration form at www.interise.org/SBAe200.
Learn more: Call the SBA Hawaii office at 541-2990, visit www.sba.gov or email emergingleaders@sba.gov.