Fresh Bread for Hawai'i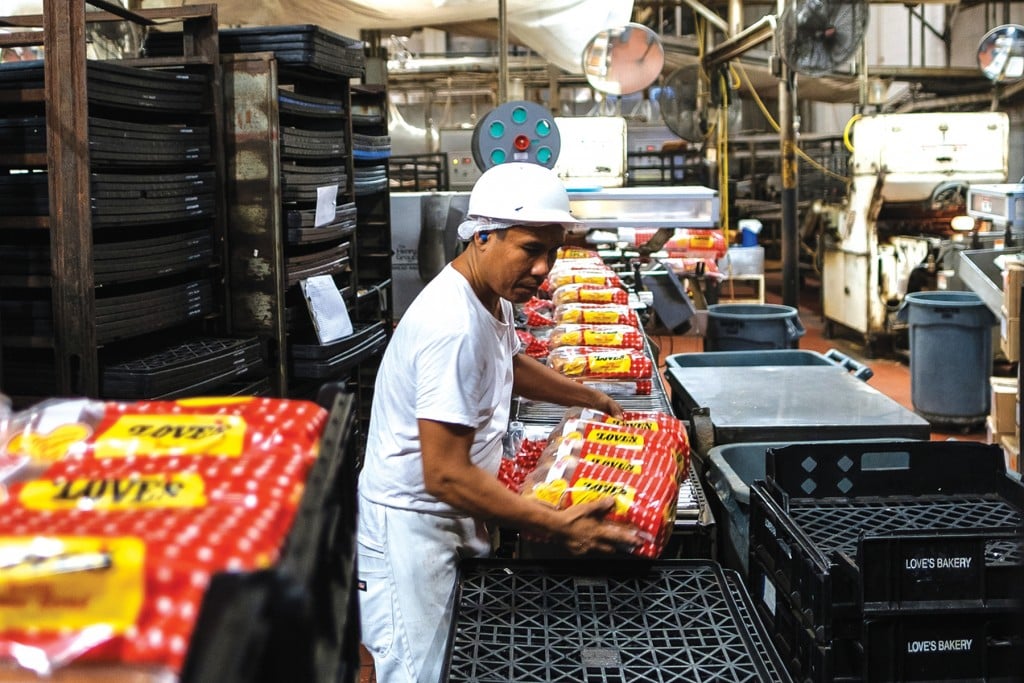 After automated slicing and bagging, a worker at Love's Bakery fills trays with loaves that will be loaded on delivery trucks. The daily baking of breads, buns and doughnuts is spread over two shifts – 6 p.m. to 3 a.m. and 3 a.m. to noon – with 48 bakers working each shift, says Daryce Matsuda, VP at Love's.
The locally owned business has been around since 1851 and is "happy to be providing fresh bread and doughnuts to Hawai'i," Matsuda says. Love's baked goods are delivered to Hilo, Kona, Līhu'e and Kahului via air cargo five days a week, Lāna'i via air three days a week and Moloka'i via barge twice per week.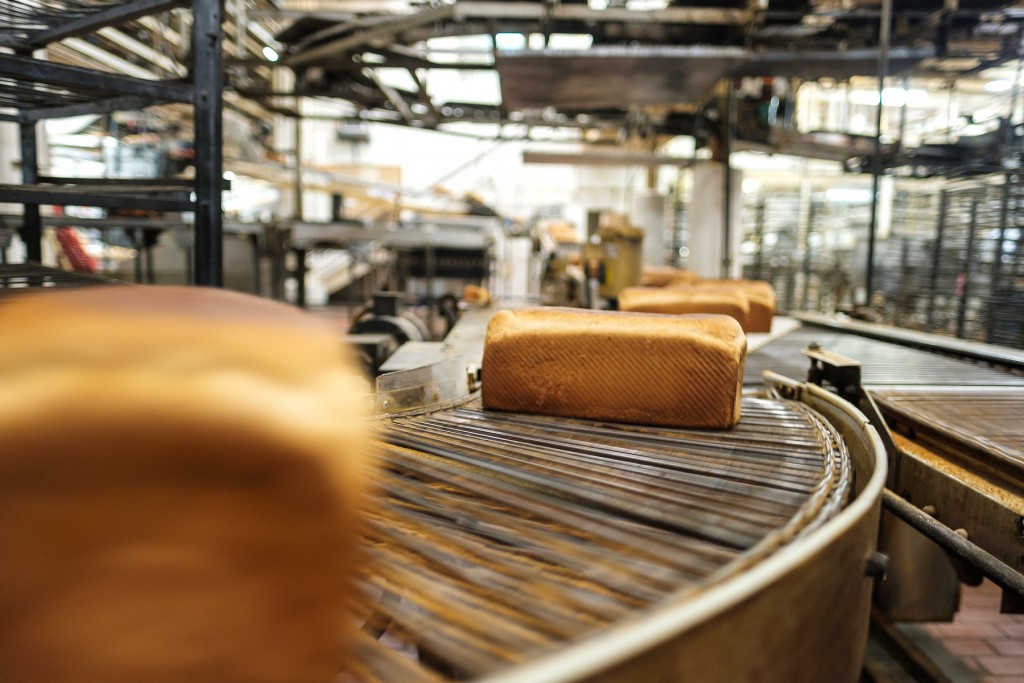 Loaves of Jumbo White leave the "ambient air cooler" conveyor, where they circulate until cooling to under 100 degrees, the required threshold for the loaves to be sliced and bagged, says Gunther Muller, production manager at Love's.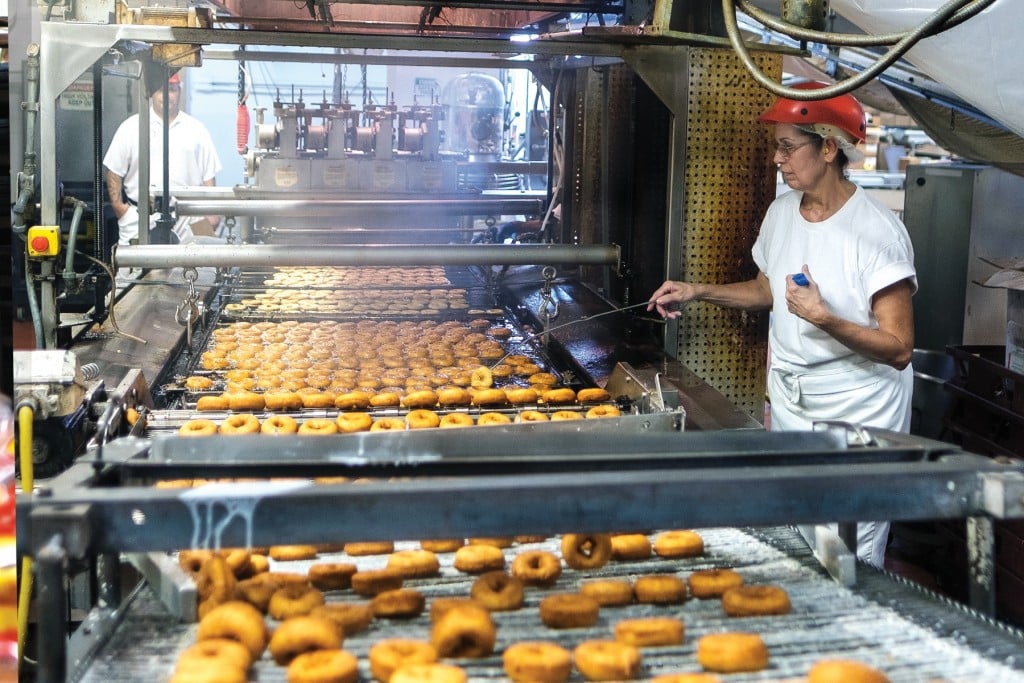 Doughnuts pass through the fryer as a worker makes sure they are properly flipped to be evenly fried. "They will be sent to a doughnut tumbler that has sugar inside and they'll be turned into Powdered Donettes," Love's best-selling product, Muller says.
Donettes leaving the fryer will be powdered and ready to pack 40 seconds later, Muller says. Donettes are then boxed, sealed and weighed for consistency.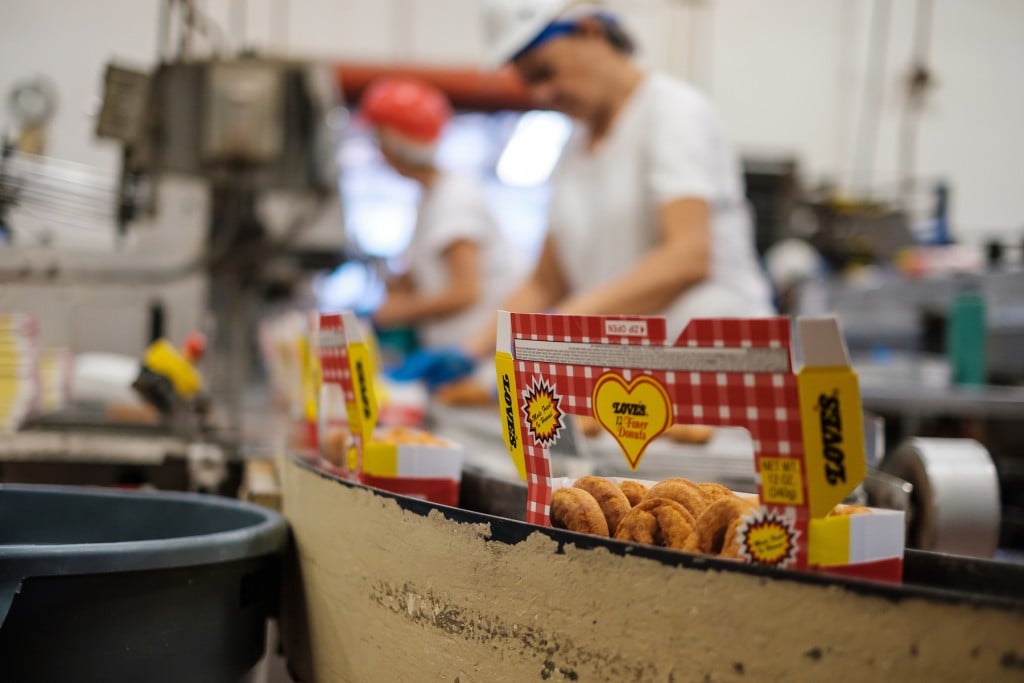 TIME:
THURSDAY, 11:38 A.M.
LOCATION:
LOVE'S BAKERY, MIDDLE STREET, HONOLULU
PHOTOGRAPHER:
AARON K. YOSHINO