Fruits & Vegetables Delivered to your Office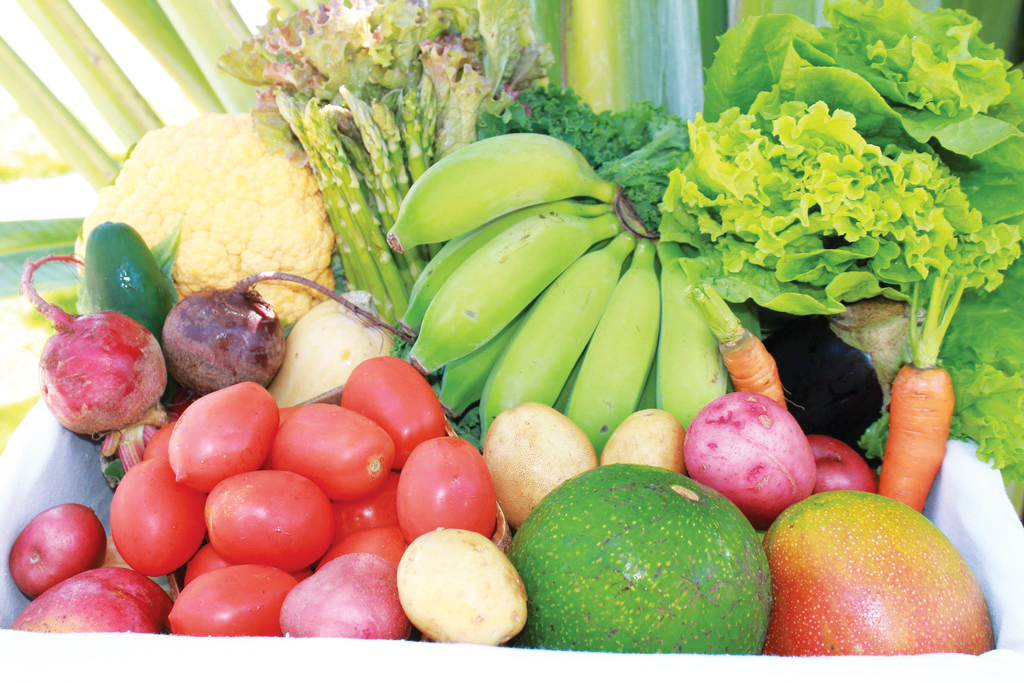 When Kara Shibata's son "graduated" from Central Union Preschool in May, she realized she would miss the bag of fresh local produce that was delivered every other week by Holoholo General Store.
"I knew it would be difficult to continue picking up my bag at the school when my son no longer went there, so I approached our office manager about bringing the service into our workplace," explains Shibata, who is controller at KMH LLP, a Honolulu accounting and consulting firm.
Some KMH employees quickly enrolled in the new service , Shibata says, and "we think more people will sign up after they see the first few deliveries."
Holoholo's owner, Jill Nordby, says the preordered bags of groceries are a great option for employers who want to provide a healthy service for employees. "We do the shopping for the customer and the result is a reusable bag containing a nice variety and practical mix of vegetables and fruits from our local farmers," Nordby says.
She says a recent offering included mixed lettuce, cauliflower, beets, avocado, long beans, red potatoes, crimini mushrooms, Maui sweet onion, pineapple, fresh dill, zucchini, lemon and papaya. You can also buys eggs from local, cage-free chickens and locally made bread.
Along with drop-offs at businesses and schools, Holoholo plans to expand delivery to selected neighborhoods early next year via "Da Truck."
" 'Da Truck' is a concept similar to the old yasai truck of Hawaii's past that cruised through neighborhoods peddling fresh, local goodies," explains Nordby, using the Japanese word that means vegetable.
"It will be a marketplace on wheels offering fresh produce, eggs and dairy items from local farmers, food items made from local food sources, and eco-friendly items made from local artisans."