Fueling Entrepreneurial Fires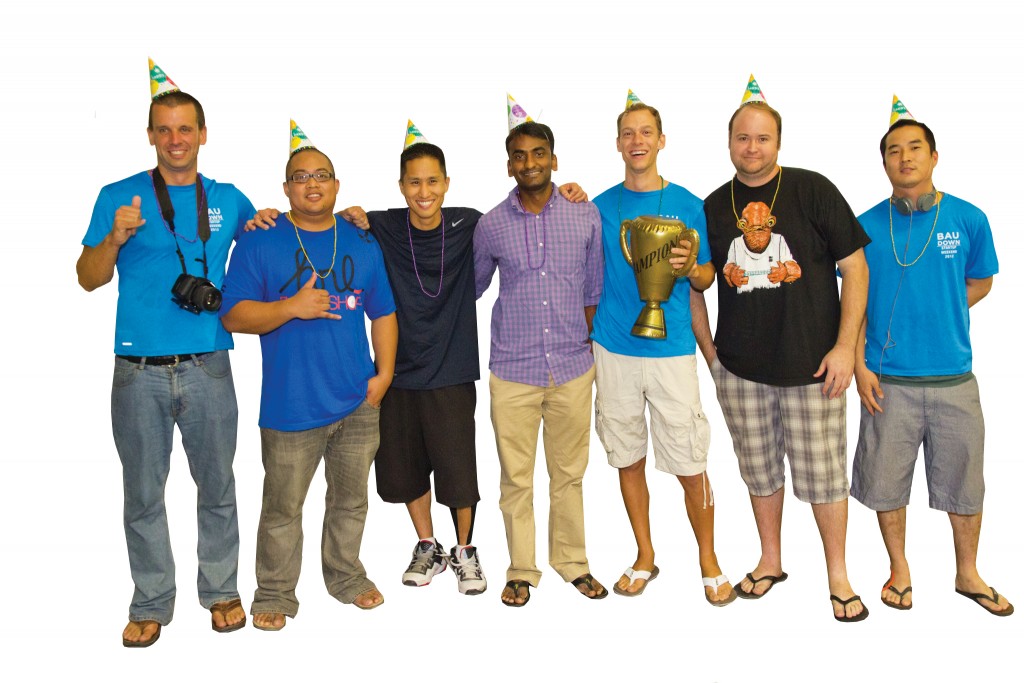 Sam Craig thought it would be a great team-building activity for his HMSA colleagues to compete in last year's Startup Weekend Honolulu.
He didn't expect to win.
"We came in on Friday with a team and that's it," says Craig, 30, the solution delivery manager for portals at the healthcare provider. "We had no idea what we were building and we built our website, logos, design and name all from scratch."
In 54 hours, the nine-member team created WhoWillSee.Me, a site that connects its members with a doctor who's immediately available. It took top honors at last year's Startup Weekend Honolulu, a weekend event in September at which people built actual companies and projects in a collaborative environment.
"Startup Weekend teaches, through experience, the key lessons of startups, all bundled into one 54-hour weekend," says Danielle Scherman, event organizer and founder of the networking group Social Wahines. "It helps new and seasoned entrepreneurs become better entrepreneurs, think more creatively, come together to help one another and learn the various lessons all startups need to know."
Last year was Honolulu's first Startup Weekend, with this year's scheduled for the last weekend in September. Honolulu is one of 120 cities that hosts Startup Weekends. Due to the turnout its first year and the interest it has generated since, Scherman says she hopes to hold SWHNL twice a year for the next five years, launching more than 200 startups.
"I believe Startup Weekend will fuel the entrepreneurial fire of hundreds of local people," Scherman says. "The educational opportunity is tremendous and the opportunity to expand their network makes the weekend extremely worthwhile."
According to the Seattle-based nonprofit that launched Startup Weekends worldwide, more than 36 percent of startups developed from these events are still going strong after three months. About 80 percent of participants plan on continuing working with their team or startup after the weekend.
WhoWillSee.Me is currently running testing at HMSA, says Craig. His team is now the Web Experience Team at HMSA, tasked to incorporate features like WhoWillSee.Me into the online services that HMSA.com provides. And they'll be back in September.
"The energy level was crazy, the competition was a ton of fun, and the food was spectacular."

– Sam Craig, Leader of the 2011 winning team
Startup Weekend Honolulu
Date: Sept. 28 to 30
Location: The Box Jelly, 307c Kamani St. in Kakaako
Cost: $99 per person
Learn more: honolulu.startupweekend.org