Local Funerals Smaller, Delayed or Virtual During Covid-19
Pandemic restrictions only allow small gatherings, so families and funeral homes have had to get creative so people can say goodbye to loved ones.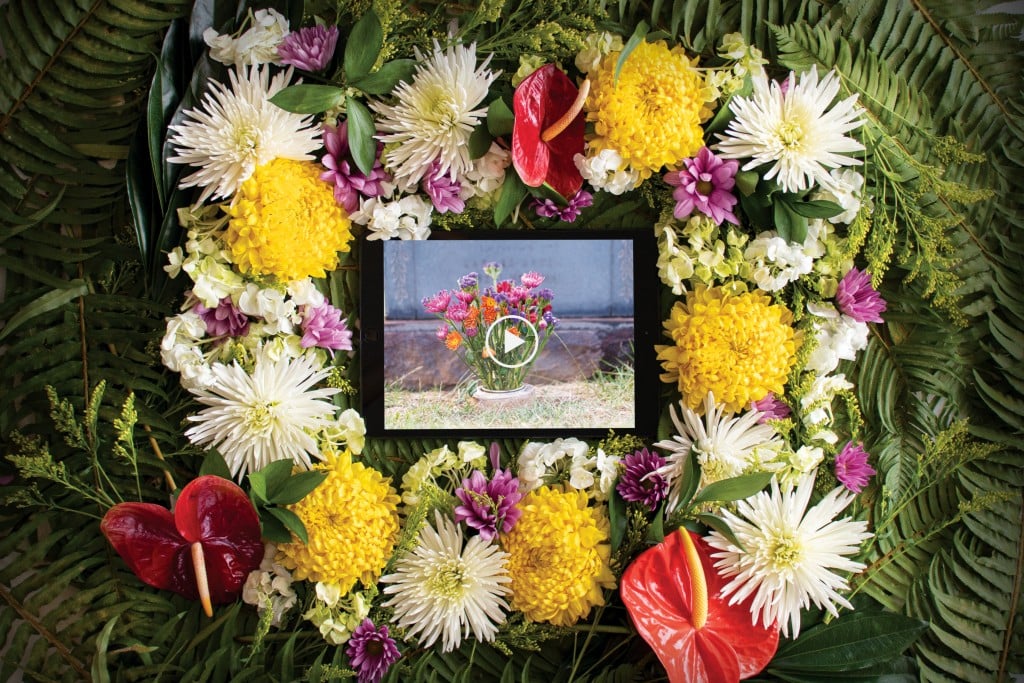 Funerals are when friends and family mourn and celebrate the lives of loved ones, but Covid-19 restrictions often allowed only small memorial services.
Kate Ozawa's mother died in August, and one of her wishes was to celebrate her life with a lot of family and friends.
"Mom wanted her funeral to be a party and obviously that can't happen," she says.
Hawai'i's pandemic restrictions had limited the number of people allowed to gather at 10 indoors and 25 outdoors – and that included funerals. Starting in October, the limit on outdoor events was raised to 150 vaccinated attendees, but indoor gatherings were still capped at 10.
Ozawa says she and her brothers had their mother cremated and are waiting until restrictions are lifted to hold a celebration of life, even if it means waiting a year.
"We want to follow her wishes, and her funeral not being a sad and stifling affair was a wish she repeated to my brothers and me for almost a decade," she says.
Mortuaries Face Backlogs
Many other families are delaying funeral services until pandemic restrictions are eased. Nonetheless, when we spoke with Pete Dilwith, VP of operations at Mililani Memorial Park and Mortuary, he said his company's three chapels were fully booked for funeral services for the following two months.
Dilwith says one of the hardest things is telling families only 10 people can attend an indoor service. He tells of a family with 13 children whose father had recently died.
"How am I supposed to tell three of their children they cannot come and say goodbye to dad?" he says. "As funeral professionals, our job is to … allow people to have closure, to say goodbye, to be able to have that final farewell."
Many families are canceling services or postponing them until restrictions ease. During the first lockdown in March 2020, he says, about 150 families postponed funeral services.
Before the pandemic, the average time from date of death to holding a funeral service was three to five weeks. Now, it's eight to nine weeks.
Some families are condensing services that used to be held over multiple days. "A lot of people are turning a full funeral into just one single day where they come into our chapel and go straight out to bury – whether it's urn or body," says Dilwith.
He says Mililani is offering alternative ways to hold services, such as virtually on Zoom, drive-bys, and even splitting services so more people can be accommodated.
But he acknowledges these alternatives fall short. "It's never the same to see somebody via video rather than being able to hold their hand."
---
Related stories: Death Is His Life's Work, Ask the Expert: Deciding Who Gets What after You're Gone
---
Embracing Virtual Services
One plus to virtual services is they allow people to participate even if they cannot travel from another island or the Mainland.
Sympathy Brands, a national tech company that says it is modernizing the end-of-life industry, offers streaming interactive funerals and memorial services. The company uses "Viewneral," a proprietary platform based on a partnership with Zoom.
In Hawai'i, six mortuaries use the company's streaming service: Diamond Head Mortuary, Hawaiian Memorial Park Mortuary, Homelani Memorial Park & Crematory, Kona Memorial Park & Crematory, Nakamura Mortuary and Valley of the Temples Memorial Park.
"Having that virtual capability still allows people to be there for one another, so our technology offers that comfort for them," says Andrea Resnick, director of channel development for Sympathy Brands.
The company was established in 2014, but it increased its suite of virtual services at the start of the pandemic and it grew 500%.
With the help of a funeral director, a family can plan its virtual funeral and invite participants and guests – including those making eulogies. The platform allows up to 500 people to attend virtually.
"What the pandemic has taught us is there are so many different ways for people to mourn, support and comfort," says Resnick. "And it's something that virtually we're embracing. I think that the pandemic has allowed us to widen our circle of comforters."
Other Challenges
One question Dilwith has heard from families and staff is whether the body of someone who died from Covid could transmit the virus. According to the Centers for Disease Control and Prevention, there is no known risk to being in the same room at a funeral with such a body.
Nonetheless, Dilwith says as a precautionary measure, his staff has been trained to handle deceased who have died from the virus. During viewings, a clear plastic wrap/shield is placed outside of the casket, which allows people to view the body.
The Federal Emergency Management Agency is offering financial aid to cover funeral costs for families whose loved ones died from Covid-19.
As of October, FEMA has provided over $1.158 billion to more than 176,000 people nationwide to assist with costs for deaths that happened on or after Jan. 20, 2020.
In Hawai'i, 320 people have applied and 160 awards have been given so far – totaling $927,159.
---
Related stories: The Cost of Dying, Familiar Name Back in the Funeral Business
---