Game On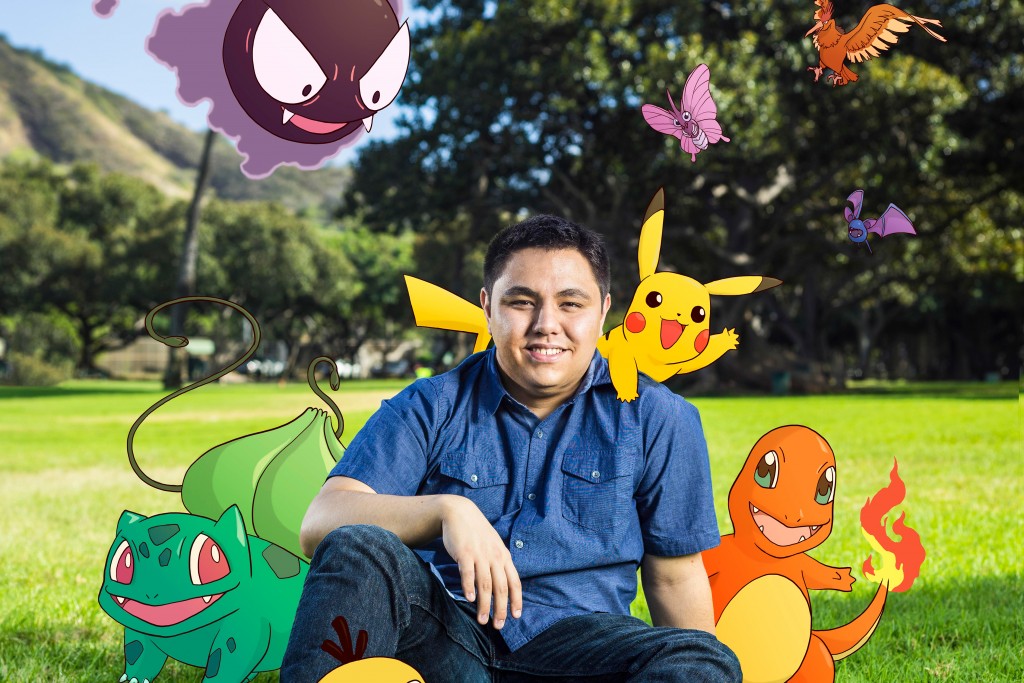 In the virtual world of apps and video games, a locally founded startup called GamePress has created a global gathering place. GamePress' site, pokemongo.gamepress.gg, drew a staggering 20 million unique visitors in July when the popular GPS-based mobile game was released.
"The typical traffic for a very popular site would be 4 to 5 million unique visits a month," says GamePress CEO Nick Winters. Since July, the site has since maintained about 15 million unique visitors a month, and Winters expects another surge in traffic in March when Nintendo releases highly anticipated mobile versions of Animal Crossing and Fire Emblem. Each has huge Pokemon Go-like followings.
"That's when we hope GamePress will take off and be total mainstream," Winters says. "We want this site to be like the ESPN site for gaming, just like when you turn (ESPN) on to find out what's happened in sports, you can go to our site to see the latest news and information on the biggest mobile games."
"Gaming is becoming more social," he says. "It's why Pokemon Go is so successful. It's one of first games you can play with friends and the barrier to play with them is so low."
GamePress is an independent review and help site designed for serious players who want to learn more about how to excel at games such as Pokemon Go and their inner workings.
"The idea is to take a high-level content approach and data mine the game. We learn about the stats – how the pokemon moves, etc. We tell people 'This is the best move, second-best move,' stuff like that. It's basically advanced information to help people find more value in their pokemon. Do you throw it away or level up?"
Forbes, CNET, IGN, MacWorld and other publications following the multibillion-dollar gamer industry have featured GamePress as a go-to site for gamers.
Brandon Kurisu, president of aio Digital, a local company that invested in GamePress, and Winters' former boss at Upspring Media, calls the 20 million unique visits in July "enormous." (Disclosure: Hawaii Business magazine is also a part of aio's holdings.)
"(GamePress) is considered by many to be the top online resource for popular mobile games such as Pokemon Go, Shadowverse and Monster Strike," Kurisu says. "There are similar sites out there, but the quality of their content is what makes GamePress unique. … Nick has a couple of Ph.D. candidates from MIT uncovering complex algorithms and mathematical equations in their analysis."
GamePress staff consists of Winters, two more analysts on Oahu and two gamer/writers in California who provide content. None are older than 23 and Winters is 21.
All content on the site is free, but they are working on a premium option. It's a far cry from when Winters got the idea for an elite gamer review and help site while sitting in his dorm room during his sophomore year at UH.
"I started playing this game Monster Strike with my roommates and we couldn't find anything to help online, so we decided to make a website about it (strikeshot.net) and see if anyone cares," Winter says. "Two or three months after we launched, the site hit 6 million unique visitors. We learned that's what people care about and that's how GamePress started."
WHY ".GG"?
Nick Winters says the GamePress website uses the "gg" suffix instead of .com because the .com name wasn't available. GG stands for "goodgame," which seems a perfect fit for the company.
gamepress.gg for other games