Giving Forests New Life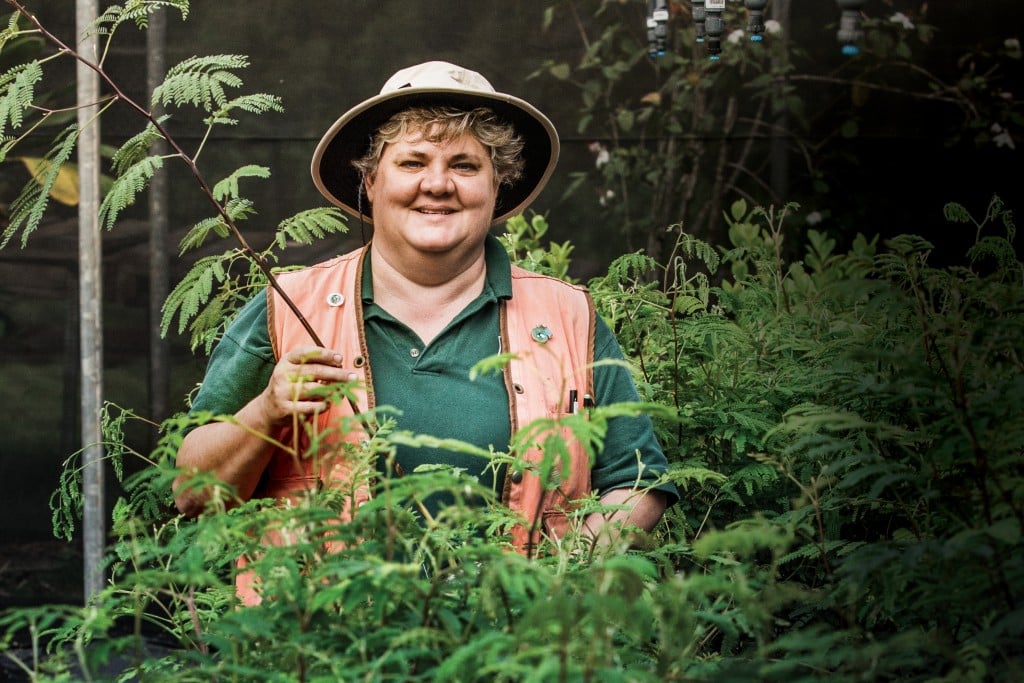 Sheri Mann, Forester and Kauai Island district manager works with the State to conserve nature's wonders.
NAME: Sheri Mann
AGE: 48
JOB: Forester and Kauai Island district manager, Division of Forestry and Wildlife, state Department of Land and Natural Resources
START: Mann was born in South Carolina, but raised in Tennessee. She joined the Peace Corps when she was 23, and served as an agroforester in West Africa, where she planted trees, introduced vegetable crops and dug water wells.
"That was my first real experience learning about the importance of trees, forests and the environment."
Afterward, Mann traveled around the world and spent a lot of time on Pacific Islands. She received her master's degree in forestry from Northern Arizona University in 1999 and then started with the state Division of Forestry and Wildlife in 2004.
EXPERIENCE: She's been involved with many conservation efforts: "planting trees; suppressing invasive plants and animals; supporting wildfire prevention programs; writing strategic plans aimed at watershed protection; and developing legislative bills and written testimony for funding and laws that support forest protection and conservation."
IMPORTANCE: "Tropical forestry is vastly different than continental forestry – a keen water conservation focus is one of the fundamental differences.
"Water, oxygen, food, medicines, wood and paper all in large part or solely come from forests. Forests are essential for all life on earth, so that's why I try so hard to make a difference."
Mann is currently trying to convert and reforest about 600 acres of eucalyptus and pine forest burnt in the Kokee fires of 2012 to koa and other native trees – something the state has never tried before.
ADVICE TO NEWBIES: "Take classes in budget management, economics and finance. Be patient and don't give up. The environment is an incredible thing. It can and will recover with the right care and time."
PAY RANGE: "Unfortunately, conservation forestry does not pay well. It varies according to state and country, but, on average, a beginning forester should expect $40,000 to $50,000 a year, and a senior forester/administrator anywhere from $85,000 to $150,000. But most of us are not in it for the money. Protecting forests gets in your blood."
This interview has been edited for clarity and conciseness.