Go Back to School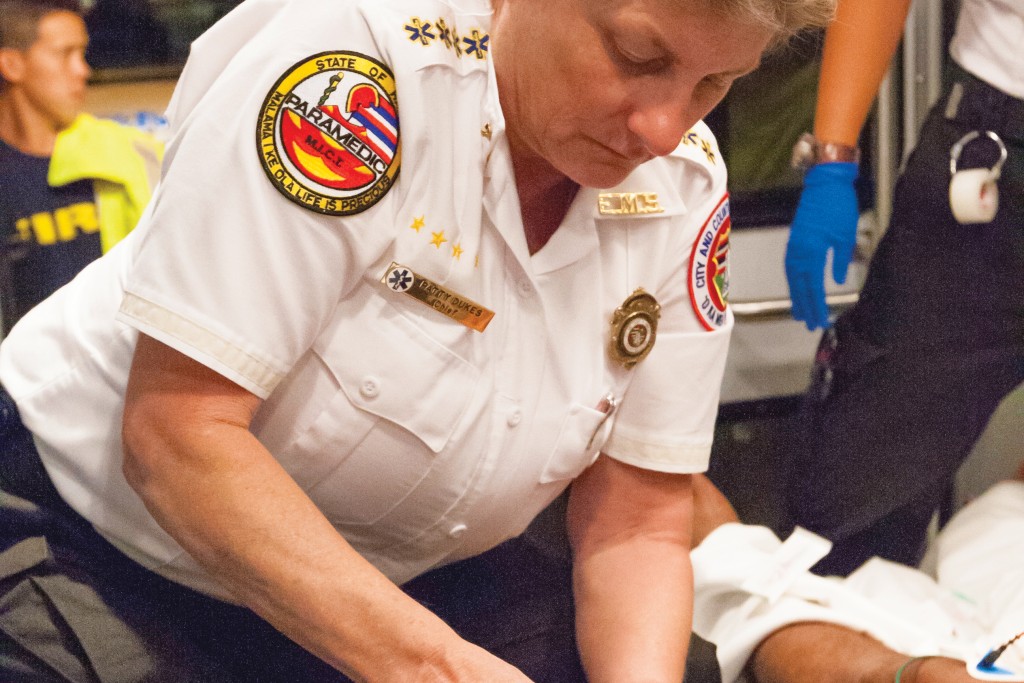 That's what EMS chief did after getting to the top.
During almost three decades of service, Patty Dukes worked her way up from paramedic to become chief of Honolulu's Emergency Medical Services. Now, she's back in school, finding that you're never too old or too accomplished to hit the books.
Dukes, the first female EMS chief in a major U.S. city, is scheduled to graduate this September with a bachelor of science degree in business management from the University of Phoenix in Honolulu.
"Going to UoP has made me so much sharper and put me way ahead," she says. "My writing skills are better, my planning skills are far better than they were, I established my management style, learned how to stop doing it all myself and let people do their jobs. I can participate more actively and understand what's going on, bring that information back to the office."
Dukes says she was motivated to go back to school when a fellow EMS head from Las Vegas told her at a convention, "You're a paramedic who started from the bottom and went to the top of your agency. That doesn't happen very often. When other people take these jobs, they don't think about it, but you know what you really need? You need a business degree."
After getting her B.S., Dukes hopes to move on to a master's program in the near future. She also says she'd like to do more teaching in high schools' health academies and focus more on community outreach.