Goldwings Supply Service: 2022 SmallBiz Editor's Choice Award Winner – Native Hawaiian Owned
At 35, the company continues expanding and diversifying beyond its origin as an aircraft parts supplier.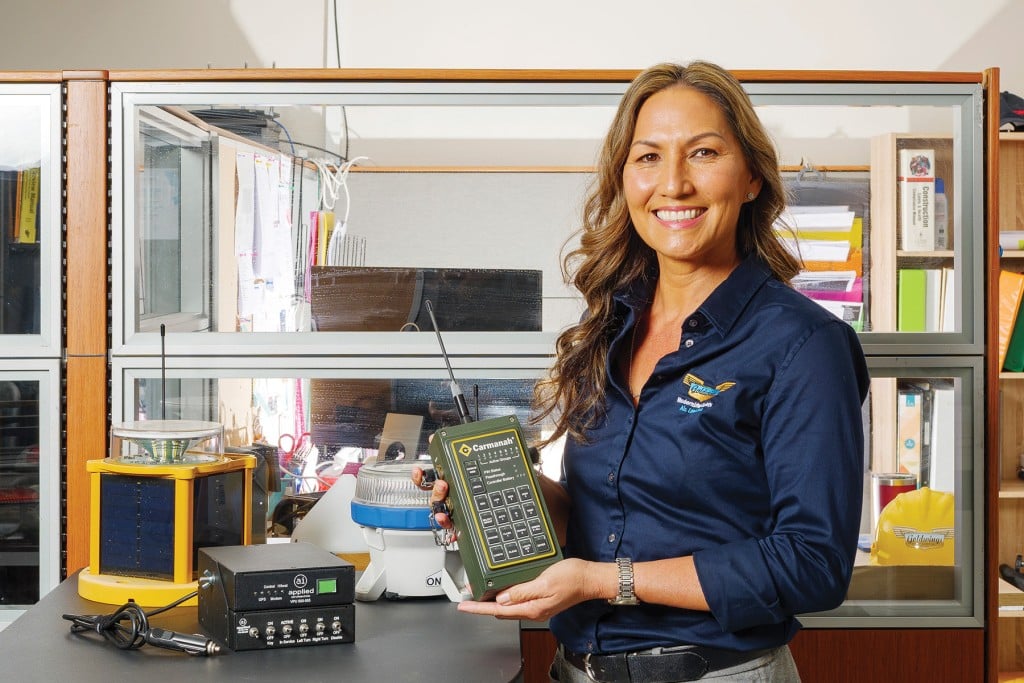 Goldwings Supply Service was opened in 1987 by Frank Young as a "NAPA store with aircraft parts." But aviation parts now make up no more than 10% of the company's overall revenue even though demand for those parts remains the same.
Lia Young Hunt, president and chief educational officer of Goldwings, says the company started diversifying its services in the '90s by supplying airfield lighting. That now makes up about 60% of the company's revenue. Within the last decade, the company began adding contracts for traffic lighting and signs, asset monitoring software, and solar powered lighting products representing the remaining 30% of the revenue pie.
"We're still an aviation-focused company," Hunt says. "It's just been within the last five to ten years that we've diversified really into asset monitoring and management and critical power."
One example of diversification is its partnership with the state Department of Transportation, the national manufacturer Econolite and UH's College of Engineering on a pilot project to integrate "Cellular Vehicle to Everything" technology along Nimitz Highway and Ala Moana corridor in Honolulu.
Drivers, bicyclists and pedestrians can download an app, TravelSafely, that provides real-time alerts about traffic conditions at 30 intersections from Kalia Road in Waikiki to Sand Island Access Road.
Goldwings employs 11 people, with five of them hired in the last four years. "One of my goals is to grow this company using people that are from here – whether they are here within our neighborhood or we need to bring them back home," says Hunt, who became majority shareholder of Goldwings in 2015 and has served as president ever since.
She hopes to expand a newly formed work-study program that allows aviation-focused students the chance to work for Goldwings while they progress toward their pilot's license or learn aviation mechanics.
The program's first student, Abigail Dang, was born and raised in Hawai'i and is now a flight instructor at Kalaeloa. She is also studying for her bachelor's degree with plans to enlist afterward in the Hawai'i Air National Guard.