Growing by Going Global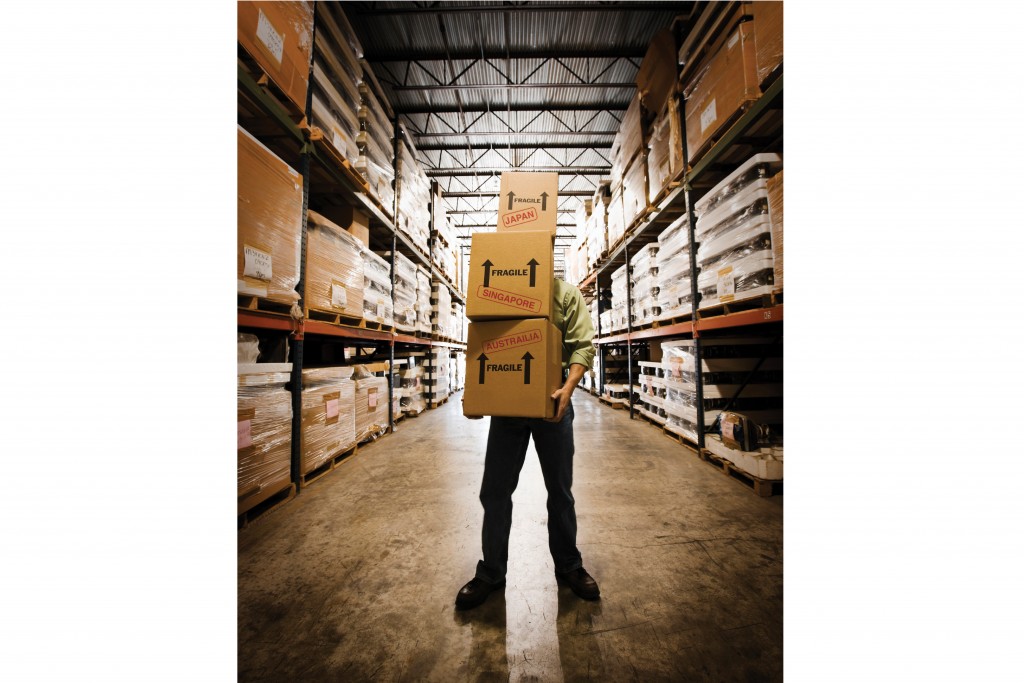 Conquering the world was not part of the original plans for many Hawaii businesses that have succeeded in global markets. For some, it was a years-long process of gradual growth and careful planning, while others found their way quickly with inspiration, instinct and good timing.
Either way, exports help inoculate local companies against economic swings at home by diversifying their products and markets. And thanks to the Internet, free-trade agreements and easier transportation, there are more opportunities than ever for potential exporters, says John Holman, of the Hawaii Export Assistance Center, part of the U.S. Commercial Service, which can help businesses make connections overseas.
Holman says owners of small companies may be too busy to recognize their export potential, or they may be intimidated by global competition. But plenty of local businesses have already shown the way: More than 660 Hawaii companies exported goods in 2007, and 90 percent of those have fewer than 500 employees, according to the export center.
In 2009, Hawaii companies exported $562 million in manufactured goods, and local companies export over $2 billion in services each year, largely related to tourism and education. "Hawaii has a strong brand around the world and lends itself to any product," Holman says.
Here are the stories of five Hawaii businesses that started small and used national and global markets to expand.
Televising outdoor adventures to the world
The global Xterra off-road multisport phenomenon was born from a TV-ready event created by a Honolulu marketing firm to promote Waikiki.
That event – the International Ocean Challenge, a competition featuring lifeguards from Australia, New Zealand, California and Hawaii – was picked up by the ESPN cable sports network in 1990 and led to more than 200 events and 250 TV shows produced by Tom Kiely's Team Unlimited.
Seizing on the new popularity of off-road sports and the need to fill hours of expanded TV sports programming, Team Unlimited dreamed up an entirely new event in 1996 to promote Maui's Wailea Resort as more than a golf destination. That first 21-mile combination of ocean-swim, off-road- bike and trail-running race, now known as Xterra, attracted 123 competitors and, soon, a global following.
"We didn't have a grand plan when we started. Our original intent was to do a couple of races and television shows," said Kiely, who held marketing positions with major hotel chains before starting his own firm in 1988. "In Hawaii, we found they were very popular and other people wanted the races in other locations around the country and in other countries. We realized we were on to something and we shut down our other businesses and marketing consulting firm."
In 2000, Xterra began licensing its brand and launched a world tour with races in England, Japan and Canada. Today, there are more than 175 events in 14 countries. Team Unlimited produces all the major U.S. championships and the World Championship on Maui. Other events are licensed to contractors, and Xterra has licensing agreements with companies in 16 countries.
His firm also produces eight to 10 new "Xterra Adventures" shows a year for ESPN, and the Xterra name is stamped on numerous products, including wetsuits, footwear, cycling accessories and fitness equipment.
"We were lucky on the timing. You have to look at what's happening in the marketplace and find something to attach yourself to. It's hard to make your own wave," says Kiely.
Despite its worldwide reach, Team Unlimited remains a small business, with only 15 full-time employees.
"It happened over 15 years, little by little. If you just bite off little pieces in life, you can get it done," Kiely says. "We were a small company and we knew it was going to take a long time, but we kept hammering away at it. … Sometimes businesses in Hawaii think too small, they think they can't do it."
xterraplanet.com // 521-4322
The world will pay for top quality
French Gourmet, founded in 1984, was in business 10 years, providing frozen dough to high-end hotels, cruise lines and restaurants in Hawaii, when CEO Patrick Novak realized he had gone as far in the local market as he was willing to go.
"The market is very small here in Hawaii. All you do is spin your wheels after awhile," he says. "Spending a lot of time and money and energy for the next incremental growth is not worth it when you can do the same thing and capture a huge share of the market in Asia or on the U.S. continent."
Novak, a former executive chef who received culinary training in his native France, first began shipping Honolulu-made French Gourmet Artisan Frozen Dough to Guam, Hong Kong and Singapore, where the food-service market "is more keen" for quality products and willing to pay a premium for them, he says.
The company's first challenge was overcoming the perception that a frozen product was inferior. "It's not baked; it's raw dough that is still baked fresh," he says.
Novak visited hotel after hotel, conducting baking demonstrations using on-site ovens. "The product speaks for itself," he says.
As the first foreign frozen dough maker to export to Hong Kong and Singapore, "Asia started to open up for us in a very big way," Novak recalls. A half-dozen competitors quickly followed, but French Gourmet only worked harder to improve its line of croissants, Danish and puff pastries, breads and muffins.
"Ultimately, it's the quality, and nobody could beat us. The price may be cheaper, but we stood our ground. Quality is paramount in Asia," he says.
To increase manufacturing capacity, French Gourmet moved in 1996 to its current Kuwili Street location, nearly four times the size of its original plant. Novak says banks were not interested in loaning him money for the expansion, so he arranged financing with the leasing firm and now owns the property outright.
French Gourmet employs 80 workers and also has a warehouse in Los Angeles. Exports comprise approximately 70 percent of sales. Novak sells his frozen dough to a network of 63 food-service distributors on the U.S. mainland and in Guam, Hong Kong, Singapore, South Korea, Canada and Dubai, and the company hopes to expand soon to Malaysia, Indonesia, Taiwan and the Middle East.
Novak says his company succeeded even though it "is held hostage" by the shipping industry, which he says charges twice as much to transport ingredients and products between California and Hawaii than it costs to transport the same goods between California and Asia.
Nonetheless, overseas markets have been crucial to the survival of French Gourmet, he says, especially as doing business in Hawaii has become costlier over the years. If French Gourmet didn't expand outside Hawaii, "I would be working much harder, making less income and supporting a lot fewer local employees."
www.frenchgourmet.com // 524-4000
Riding waves of innovation
Four days after the introduction of Apple'siPad, PRTech LLC president and founder Dave Erdman was headed to Asia armed with a Korean- and Chinese-language video on Ala Moana Center that his programmers had reconfigured for the digital device.
Erdman's iPad show-and-tell was a hit at meetings in Seoul, Beijing and Shanghai, where travel agents and reporters clamored just to touch the device.
"Nobody who I met on my trip had seen one. That shows how we try to make sure we are looking at what is next and how to utilize that technology," he says. "You've got to keep up to date on consumer, marketing and technology trends to be in the game of global marketing."
Less than two months later – and only four days after iPad's May 28 launch in Japan – PRTech offered the first Japanese-language application about Hawaii, Hawaii-Arukikata.com. The app offers trip-planning tips, Hawaii news, maps, reviews, traveler interviews and a photo gallery.
"We got to take advantage of the frenzy and excitement in Japan over the iPad … In the first 14 days after launch, we had over 4,000 downloads of the app," Erdman says.
As the U.S. Small Business Administration's 2010 "Exporter of the Year" for the Hawaii/Pacific Region, PRTech was recognized for pioneering multilingual online marketing and technology platforms that help hotels and other travel-related businesses capture a greater share of the Asian market.
PRTech's marquee product, MyRez 2.0, is a Web-based reservations booking system that solved the problem of how to allow Japanese travelers to make arrangements online in their native language while employing English on the "back end" of the system where their requests are processed.
Erdman says PRTech also was first in the travel industry to employ Twitter in Japan and Korea, and created YouTube videos to teach others how to use it.
The marketing executive has extensive firsthand knowledge of the travel industry and Asian markets: He founded PacRim Marketing Group in 1990, has lived and worked in Japan, and also held positions at Hill & Knowlton/Communications-Pacific, Tropical Rent-A-Car, charter operator Suntrips and several major hotel chains.
PRTech was established in 2004 as a separate company under Act 221, which provided state tax incentives to high-tech firms. "PRTech developed out of the opportunity to connect with Asian travelers directly through a new medium – the Internet. The company was established because of technology changes and the opportunity to have a team dedicated and focused on multilingual technology in that market," he says.
"Establishing it as a separate entity had business advantages. It was a specialized company with a focus on multilingual technology solutions, and it made hunting for talent easier because you could understand what the business model was."
PRTech now employs 17 full-time marketing and technology specialists, a majority of them Japanese, Korean or Chinese nationals. Most work in Honolulu, but the company also has offices in Tokyo and on the U.S. West Coast.
prtech.com // 945-2727
No plan, just gut feeling
When word spread in early May that a winning $266 million Mega Millions lottery ticket had been sold at an L&L Hawaiian Barbecue outlet in Los Angeles, it was news to Eddie Flores Jr. that any of his Mainland franchises were peddling lottery tickets. Quickly recovering from his surprise, Flores capitalized by serving up a $3.99 "Super Mega Lotto Meal" promotion within the week.
"We're going, we're doing it," he says of the decision.
That phrase could serve as the mantra for L&L Franchise Inc., parent company of L&L Drive-Inn and L&L Hawaiian Barbecue, which together comprise about 200 restaurants in 11 states, New Zealand, American Samoa and, most recently, Tokyo. Flores says "gut feeling" rather than extensive market research and cautious planning guided L&L's expansion beyond Hawaii.
Flores and partner Johnson Kam purchased the L&L Drive-Inn on Liliha Street in Honolulu in 1976, and began franchising in Hawaii in 1988. A decade later, the entrepreneurs felt they had saturated the local market. "We were maxed out already from opening 40 new restaurants and were happy at that. Expanding to the Mainland was not in my mind," Flores says.
But when they heard a former employee had opened a plate-lunch diner in the Mission District of San Francisco, the L&L owners investigated. "It was not a good location and not a good operation, and yet it was busy. We thought, 'If this guy can do it without the know-how or financing, we should be able to do it better,' " Flores says.
After a name change to play up the Island connection, L&L Hawaiian Barbecue opened in 1999 in West Covina, Calif. There are now 104 operations in that state, twice as many as in Hawaii.
"We had absolutely no plan," Flores says. "It was a shotgun approach. Everything I learned in school I didn't apply. It was gut feeling.
"We saturated the market as fast as we could to get the good locations before the competition could. We survived the recession and a lot of the competition just died; they closed."
"It was a shotgun approach. Everything I learned in school I didn't apply."– Eddie Flores, L&L co-founder
Along the way, L&L developed a business plan based on a decentralized system of franchise ownership, with restaurants operating as separately incorporated profit centers. While offering no direct financing, L&L will guarantee loans or leases for franchisees.
A striking characteristic of the restaurant chain is that immigrant families own many outlets. "We are set up for immigrant mom-and-pop operations, and we've found the chance of success is almost double than when you hire a manager to run your business," he says.
The L&L Island-themed menu and decor is largely intact from outlet to outlet, but there is room for tinkering, such as lottery ticket sales in Los Angeles, a sushi bar in Manhattan's financial district, and brown rice and green salads in health-conscious San Francisco.
"(The New York franchisee) was barely surviving and asked us if he could do other things. 'Be my guest – anything to make it work.' That would never happen at McDonald's. Anything they can do to make a living, I give my blessing," Flores says.
"It wasn't systematic. There was no market research. It's crazy, but we know our concept works," he says.
hawaiianbarbecue.com // 951-9888
Global experiences in their niche
Following its first design project — renovation of the venerable Royal Hawaiian Hotel in 1945 — Honolulu-based WATG was well positioned for the postwar boom in hotel and resort development in the Pacific.
"That instantly established us and we became quickly known in Hawaii and throughout the region for that expertise. I don't think it was a grand plan. It was confluence of being in the right place at the right time," says Howard Wolff, senior VP for the firm formerly known as Wimberly Allison Tong & Goo. "It was natural for us to start exporting our services because there was nobody in Fiji or Tahiti who had that knowledge."
Today, roughly 87 percent of WATG projects are outside the U.S., most in Asia and the Pacific, but also in Africa, the Middle East, Europe, the Caribbean and Latin America.
Wolff said WATG made the choice early on to focus on the hospitality industry. "In the process, we developed a reputation and were able to develop relationships with people in the travel and hotel-development business. We were competing with firms that dabbled with hotels along with hospitals, schools and sewage treatment plants," he says. "We were able to show this is our focus, this is what we do."
As new hotel construction stalled in Hawaii, resort owners embarked on major renovation and refurbishing to reposition their properties for evolving travel markets. WATG evolved, too, adding master-planning and interior- and landscape-design services to stay competitive.
Even though its operations are widespread, with offices in Honolulu, Irvine, Calif., Orlando, Fla., Seattle, London and Singapore, Wolff says there is close collaboration between company branches, so that, for example, the Seattle office may do work for a client relationship maintained in Honolulu.
"One of the things we determined pretty early on is that we wanted to act as one global firm even though we had multiple locations. That meant not having each office be an individual profit center," he says. "By determining that, we have been able to collaborate. One of the ways to deliver services as a single company is by sharing work, moving projects and people around depending on the workload and skill set required. It's not unusual, for instance, for people in our Honolulu office to spend a few weeks or months in London or the Singapore office and vice versa."
Even with WATG's vast international experience, there have been a few missteps along the way.
"You can waste time and money by being too early in a location," Wolff says. "For example, we were showing work in China in the early 1970s that never got built and we were never paid for. There was a lot of interest but not a lot of ability to make things happen back then. We decided to wait until they got their act together in terms of private-sector development and now our work in China is 40 percent of our business worldwide."
watg.com // 521-8888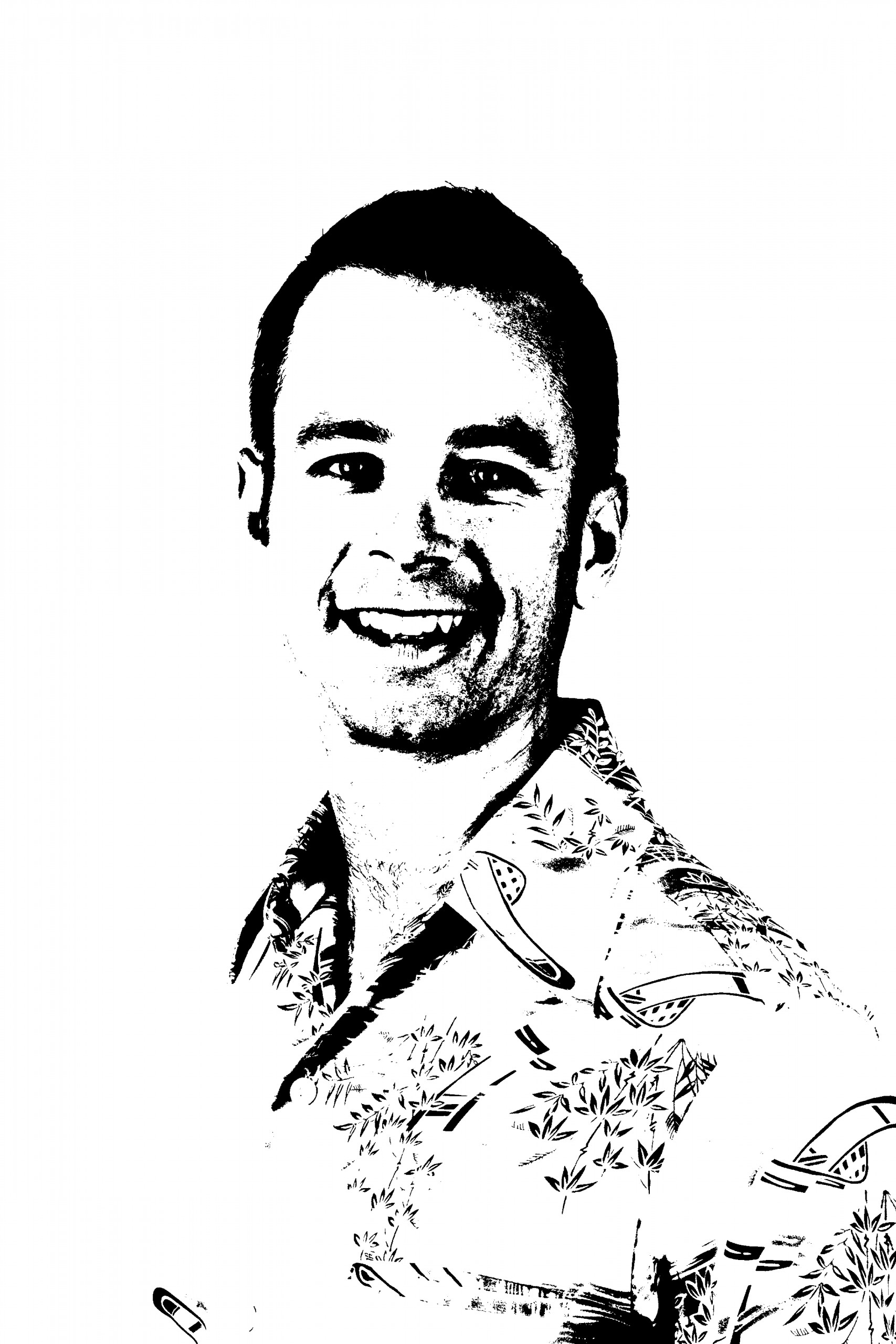 First Steps to Export Success
Japan and China seem like the obvious markets for Hawaii products and services, but small-business export wannabes might do better targeting Canada, Singapore or Hong Kong, says the head of the Hawaii U.S. Export Assistance Center.
John Holman says open trade, less stringent regulations and product standards more closely aligned with those in the U.S. are just a few reasons those three places may be more welcoming to first-time exporters from Hawaii.
"Target the markets that are the easiest to get into in the shortest amount of time with the least amount of cost and you'll see the biggest return on your investment," he said.
Like the Japanese, Canadians have a strong affinity for the Hawaii brand, Holman says, and many residents there and in Singapore and Hong Kong have more disposable income to pay for premium products such as macadamia nuts and Kona coffee.
Plus, exporters can use distributors in the two smaller Asian countries to springboard into larger regional markets, he says.
"If you are a small Hawaii company and find a really good, reputable partner in Singapore and Hong Kong, you can end up making sales in other countries," he says.
The Hawaii U.S. Export Assistance Center, under the Department of Commerce's U.S. Commercial Service, is part of a network of offices in more than 100 U.S. cities and in 89 foreign countries that counsel small- and medium-size companies planning to expand sales into international markets.
The agency can help business owners create market-entry strategies, navigate documentation, and provide market data, trade leads and information on trade shows and missions.
Holman says the centers worldwide "know who the players are" in foreign manufacturing and distribution, making it easier for Hawaii companies to hook up with reputable partners overseas.
"The single most important factor is finding really good partners," he says. "If businesses partner up with a company randomly, they could spend two or three years before realizing this isn't really working out for them, and in the meantime they may have damaged their brand in that market and maybe lost money."
But even before taking that step, business owners aspiring to go global should first ask themselves hard questions, such as whether they can handle a big boost in demand for their products or services, and whether they are willing to get the financial resources needed to increase capacity.
"Whenever I talk to a company with export hopes I ask, 'If we find a distributor for you in another market, and if sales go up 20 percent, can you meet that extra demand?' Many cannot. The worst thing that can happen is getting a big contract and not being able to fill that order," Holman says.
"We want companies to not think of exporting as a side thing. It's really something you want to focus on developing for long-term success. Making a sale here or there is cool, but if you don't nourish and put resources behind it, it's going to falter, and when the economy falters it's not going to be there for you."
Research is essential to determining if a product or service is exportable and identifying potential markets, but small businesses don't have to establish a presence overseas or engage in costly travel to find that out, according to Dave Erdman, founder of PacRim Marketing Group and PRTech LLC, two Hawaii companies focusing on the Asian travel market.
"One place companies are able to test market is the visitor market in Honolulu or on the Neighbor Islands. We have a terrific testing ground right here in Hawaii," he says.
Hawaii U.S. Export Assistance Center
Honolulu // 522-8040
www.buyusa.gov/hawaii
Export-Success Awards
Nine Hawaii companies with exporting success were recently honored by Gov. Linda Lingle, the U.S. Department of Commerce and the federal Small Business Administration. Receiving Export Achievement Certificate awards from the Hawaii Export Assistance Center were:
• Cyanotech Corp., which produces microalgae-based nutritional supplements at the Natural Energy Laboratory of Hawaii on the Big Island and exports to more than 40 countries. With support from the U.S. Commercial Service, Cyanotech established a partnership in India that has the potential for sales in Pakistan, Sri Lanka and Bangladesh.
• Hamakua Macadamia Nut Co., which produces roasted and flavored macadamia nuts on the Big Island and recently secured a Hong Kong distributor.
• Hawaiian Island Shine, which makes auto-care products. Collaborating with the state and the export center, the company secured its first international distribution partnership with a major retail chain in Latin America and is now exporting to five countries in the region.
• Maui Babe, a Maui-based company that manufactures and sells sun-related skin-care products. With the export center's help, Maui Babe found a distributor for Australia and New Zealand.
• Noni Biotech International, a noni fruit grower and manufacturer and distributor of juices and skin-care products. The company worked with the export center to make its first sale of a container to a new distributor in South Korea.
• Honua Technologies, which designs and manufactures bio-hazardous waste disposal and treatment systems. With support from the state and the U.S. Commercial Service, it secured a Chinese partner, resulting in major sales of steam sterilizers and ancillary equipment.
Also honored during the May 19 awards were Baldridge & Associates, PRTech LLC andTradewinds Global. Beth Tokioka, of the Kauai Mayor's Office, was credited for her support of export efforts through the Made in Kauai program.