Handmade Noodles with Okinawan Sweet Potatoes are a Staple at this Kāne'ohe Takeout Restaurant
Homegrown in Hawai'i, these noodles are a work of art.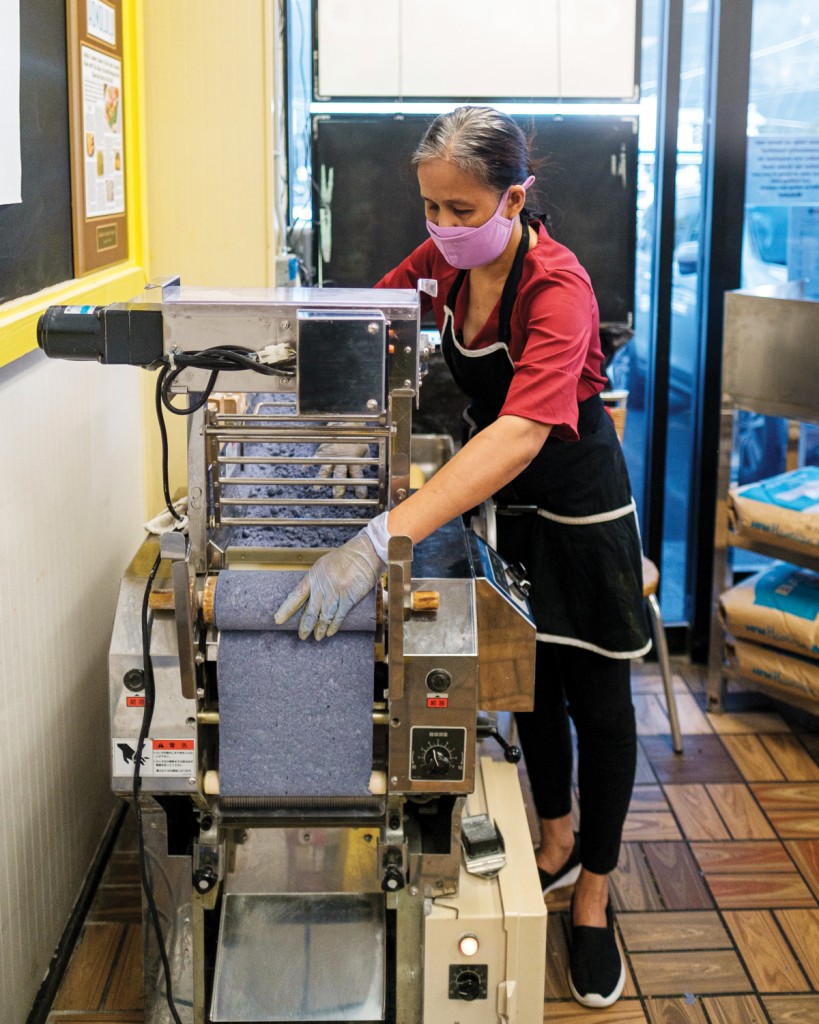 Adela Visitacion guides dough blended with Okinawan sweet potatoes through a ramen machine purchased in Japan, where she trained in the art of noodle making.
Visitacion also uses local taro, 'ulu, avocado and fresh moringa to make her creations. "You have chow mein noodles, chow fun, ramen, pancit in the Philippines. Hawai'i had no noodle to call its own."
The noodles anchor an eclectic menu at her tiny take-out restaurant in Kāne'ohe, Adela's Country Eatery. "I'm always busy, always experimenting. I get bored pretty fast – that's why you see the menu like it is," she chuckles. The most popular dish is taro pasta with shrimp, lū'au leaves and coconut cream sauce.
Though only two years old, her business has 800-plus Yelp reviews and a five-star rating. That kind of enthusiasm has kept it going through a difficult year.
Time: Monday, 9:13 a.m.
Location: Adela's Country Eatery
Photographer: Aaron K. Yoshino