Happy Hour App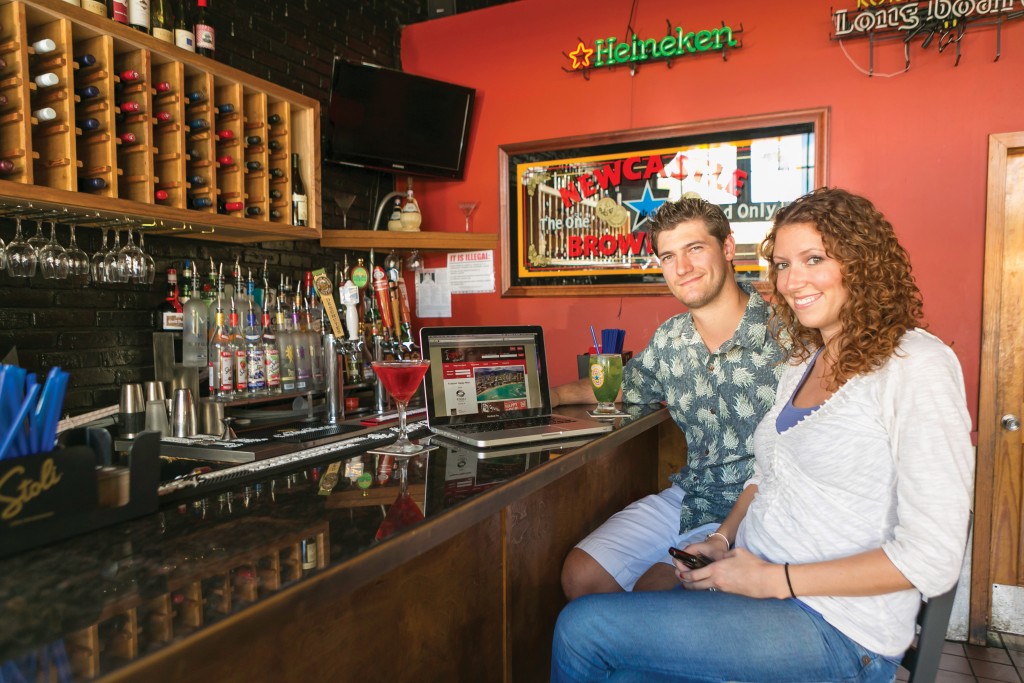 Newlyweds Carey and Brandon Bennett were living on a budget, but still liked to go out, grab a drink and hang with friends. However, finding information about happy hours in Hawaii wasn't easy.
"It was difficult to find out which restaurants had them, what time they were, what their menus were," says Carey. "It was frustrating."
Instead of just complaining, they did something about it. Brandon taught himself how to program and build websites; Carey, armed with experience in Internet advertising, hit up restaurants with their concept.
In March 2011, they launched HappyHourHawaii.com, an up-to-date online list of happy hours in Hawaii, inputted directly by restaurants. A few months later, they released GPS-based mobile applications for Android, iPhone and iPad.
The concept is simple: Plug in what you want – say, martinis – and your zip code. The site or app will provide a list of restaurants and bars with happy hours within a specified radius, with times, menus and prices and descriptions of the food and drinks. Some even have photos.
"You can find what you want, where you want and the time you want, all just by searching," Carey says.
Happy Hour Hawaii now boasts more than 185 restaurants and bars on five islands – yes, including Lanai – with more than 15,000 free app downloads. There's no cost for eateries to participate, but they can place paid ads.
"It's a social network for restaurants," Carey says.
Restaurants can register at HappyHourHawaii.com.