Hawaii Business Celebrates Dynamic Group of Emerging Leaders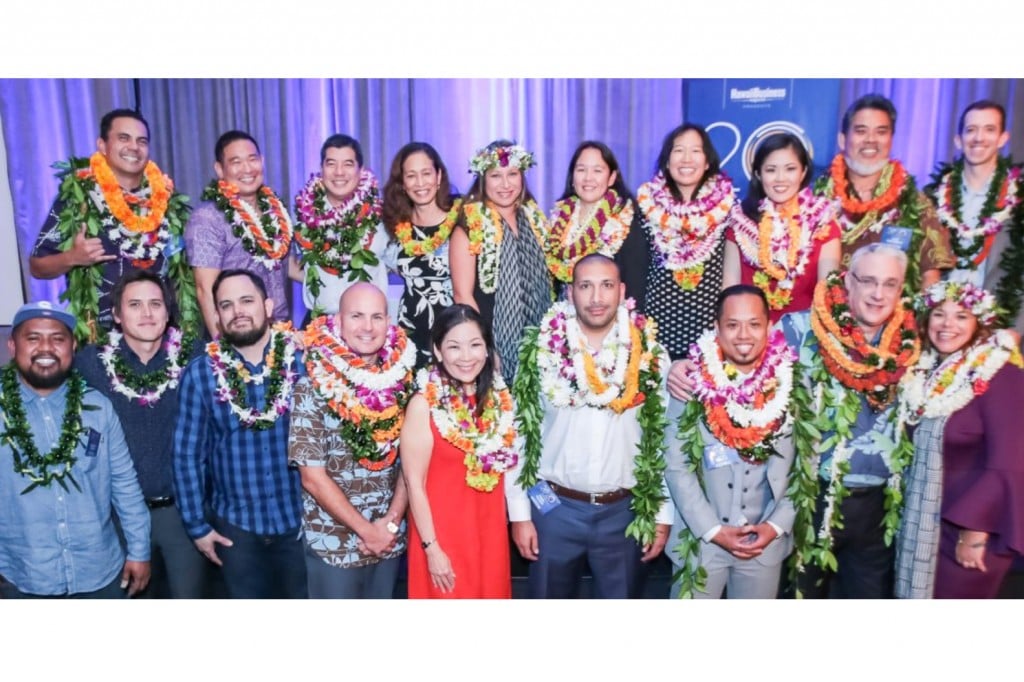 Thursday, August 3, 2017, –
By Noelle Fujii
---
Hanau ka aina, hanau ke alii, hanau ke kanaka.
Born is the land, born were the chiefs, born were the people. That's the Hawaiian proverb that guided Wednesday night's celebration of Hawaii Business' "20 For the Next 20" class of 2017.
The proverb's translation, according to Hawaii Business' digital media director, Daniel Ito, means the land, chiefs and people belong together. "Tonight, we honor our peers who embrace their kuleana because they are the chiefs in their respective industries and communities," he said.
Every year, Hawaii Business selects 20 emerging local leaders who stand out with their accomplishments, talent and service. Last night's event at The Modern Honolulu was a celebration of those men and women and their potential to help shape Hawaii's future.
Some honorees called their recognition humbling; others were surprised. To honoree Jason Espero, it's a validation that his hard work has value. As Waikiki Health's director of homeless services, he's committed to ending homelessness in the Islands. "Give us another 20 years, and we'll end homelessness by then," he said. "It's an amazing thing just seeing who else is being recognized and that their talents, their innovation, their passion, is all in the message of Hawaii. So, it's a bright future."
That feeling was echoed by Gov. David Ige, who told the crowd of more than 200 people that he wants to change Hawaii's trajectory so the state has a vibrant economy and a top-notch education system, and that innovation and entrepreneurship are embraced in all that residents do.
Which he believes is essential to ensure young people have a place and choose to call the islands home.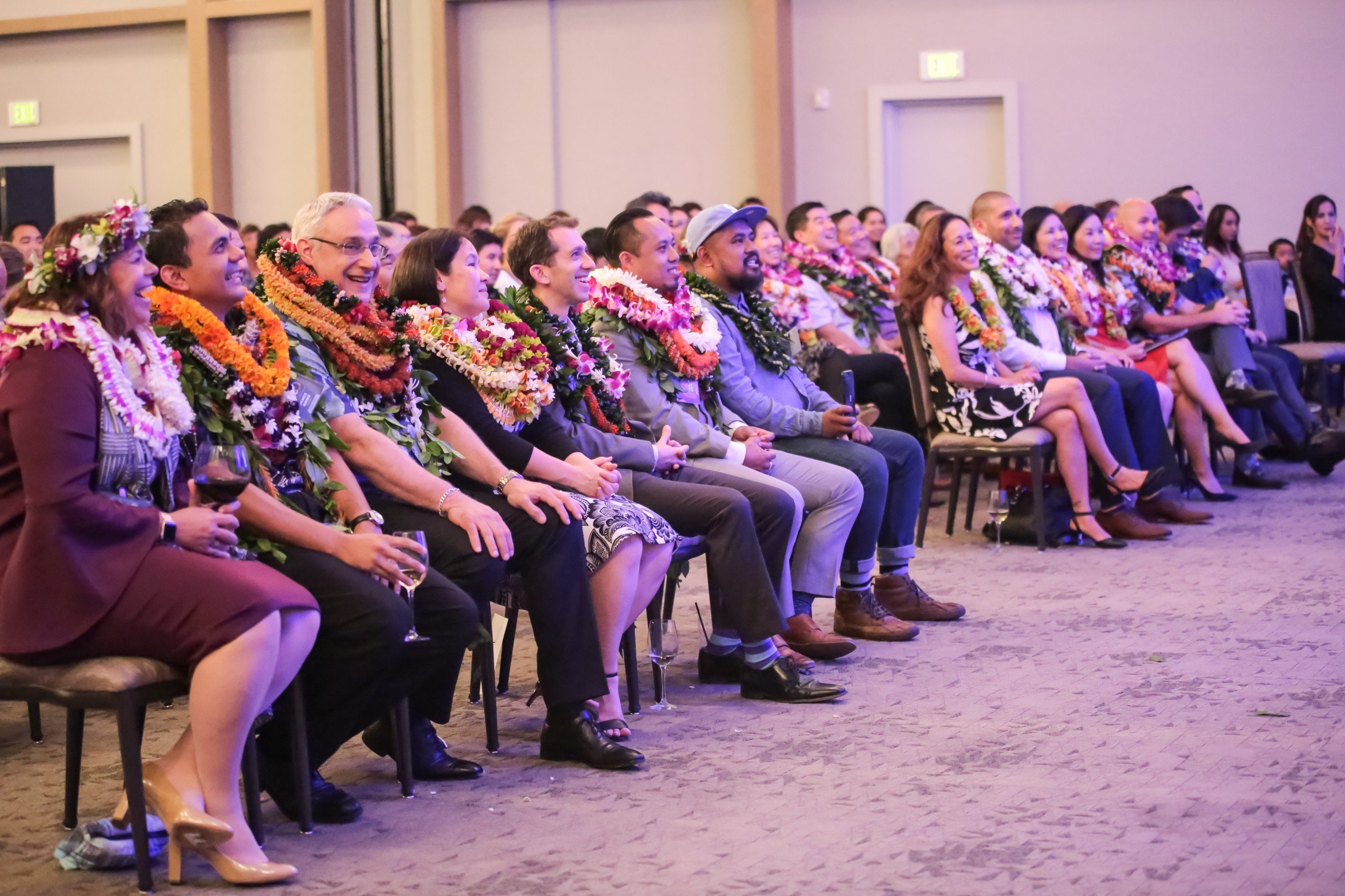 "All you in this audience today truly display the passion, the skills, the leadership that is so necessary to change the trajectory of Hawaii," he said.
Making a difference doesn't have to take a long time, according to Colin Yost, the chief operating officer of Revolusun and a member of 2016's 20 For the Next 20 cohort. During the event, he spoke about how he and other members of his cohort spent an afternoon at Hamakua Marsh in Kailua, planting trees to help the environment, both immediately and long term. That workday was part of their community project – a tradition that began with the 2015 cohort as a way to give back to the community.
So, to the 2017 cohort, he offered this advice about a group project: "Try to come to something that makes a difference right away and something that has the potential to make a much better difference in the future. There are so many problems we face, but they all have solutions. As a community, we have unique resources and unique intellectual capabilities and unique connections to really start to solve these problems in a significant way."
Some of the honorees were excited to work together, like Elisia Flores and Sunshine Topping, who congratulated each other last night. Flores is L&L Hawaiian Barbecue's chief financial officer, and Topping is the vice president of human resources at Hawaiian Telcom.
Topping said: "I've been in business in Hawaii for a long time, and I'm just excited to see … strength in our community in terms of leadership. And so to see all these people and just the amazing things that they do, it just feels wonderful, it makes me feel very hopeful."
THE MODERN HONOLULU, Ala Moana Boulevard, Honolulu, HI, United States