Chason Ishii Walks the Talk of Bottom-Up Leadership, S2E6
The president of Atlas Insurance Agency has a local leadership style that empowers employees to deliver results and help the community.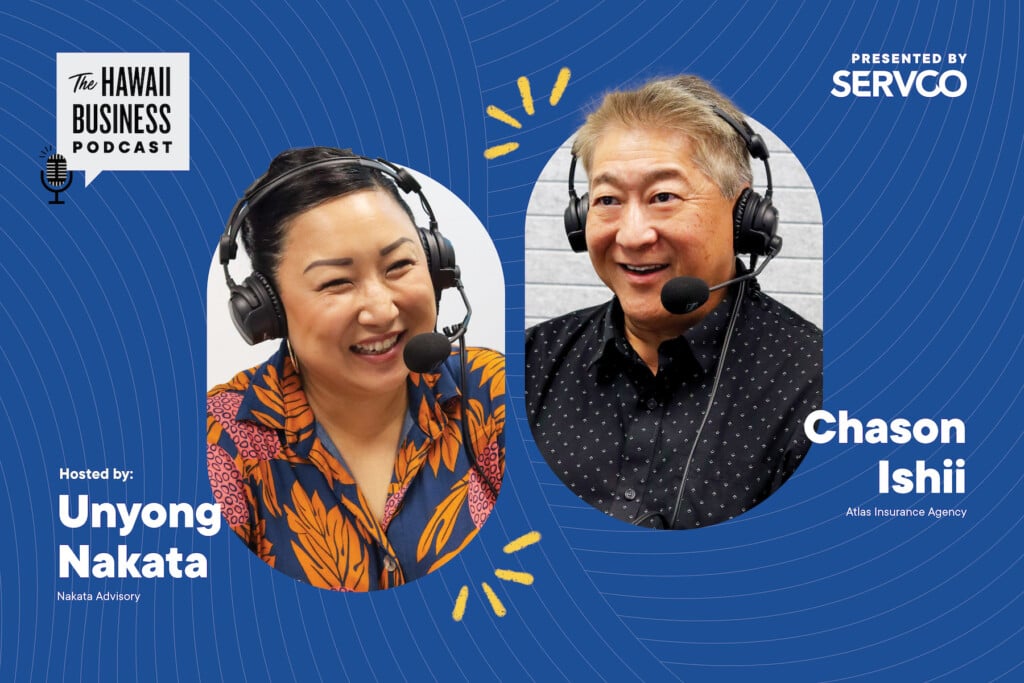 Chason Ishii's drive and quiet confidence stem from a conversation he had with his mother, who encouraged him to get a job instead of attend college.
The Castle High alumnus was determined to prove that he'd succeed in school, so he moved out at 18, attended classes full-time at UH and worked three jobs. He graduated with a degree in business.
"She challenged me to be a better person, to really succeed and go out on my own versus being entitled," he says.
Ishii began his career at Servco under second-generation leader George Fukunaga, who showed him the importance of humility and sincerity in business. Ishii spent 16 years there before becoming the president of a real estate firm, a remediation company, a holding company and now an insurance company. He says empowering his employees to produce results is key to his leadership style.
Atlas Insurance Agency is the largest insurance company in Hawai'i. Ishii says he and his team are driven by a bigger picture of supporting small businesses. As a result of the pandemic, the company created a 24/7 online portal where small businesses can access free resources, like an HR hotline, online training and guides on building employee handbooks.
"Our purpose here is to be a local company, to help local companies and to support Hawai'i as a community, beyond just financial, to be participative, to be actively involved … nonprofits, government, all the different areas to help shape Hawai'i's communities for the future," he says.
Click here to listen to more episodes of The Hawaii Business Podcast!
---
This episode is presented by Subaru Hawai'i. Dedicated to making the world a better place, their goal is to be more than a car company through its Love Promises.
The Subaru Hawai'i Love Promise is a vision to show aloha and respect to all people at every interaction. To spread the Love Promise as far as possible, they work with a diverse range of organizations that fall under the cause areas of the Earth, Learning, Pets, and Caring for and Helping others.
Subaru Hawai'i believes in being a positive force in the communities where we live, work, and play, not just with donations, but with actions that set an example for others to follow.
To learn more, visit SubaruHawaii.com.