2 Local Compensation Surveys Could Help Guide Your Business
Bonnie Pang, CEO of Hawaii Employers Council, shares two surveys that reveal which types of managers got big raises and other compensation insights.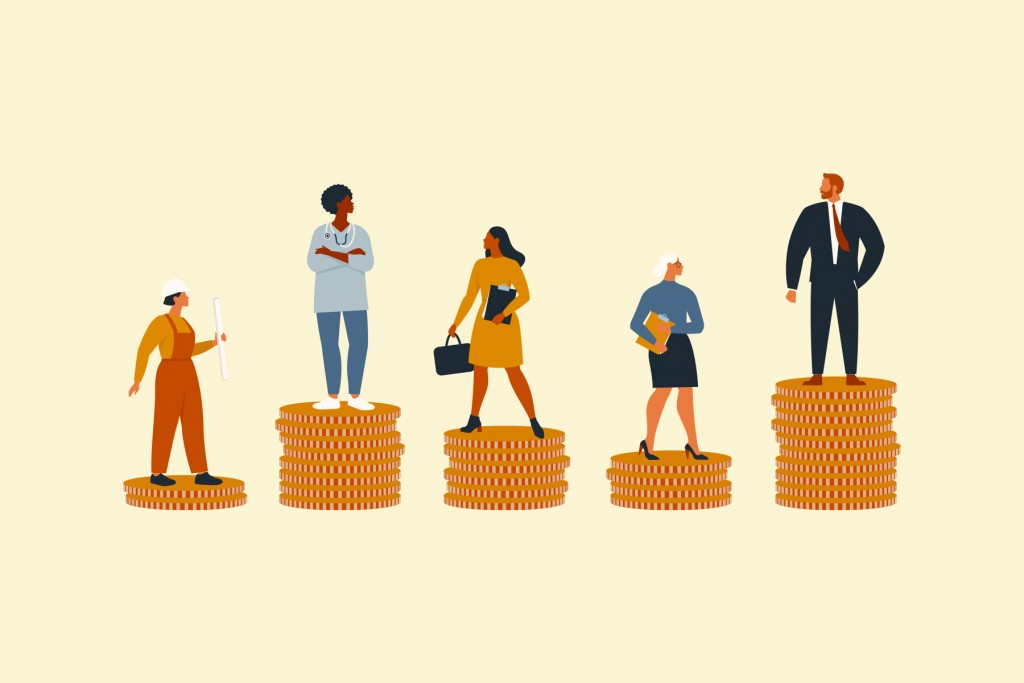 Two surveys of Hawaii Employers Council members offers insights into best staffing practices for 2022 and how to navigate the ongoing challenges of recruiting and retaining top talent.
HEC's annual Professional, Administrative and Management (PAM) Survey of 162 local business employers shows that overall PAM salary growth in 2021 was roughly 2.4%, which tracks with previous years' growth. But 18 job areas – all of them considered critical to Covid recovery and business revitalization – saw salary increases of greater than 15% on average.
These positions reflect the heavy burdens facing HR professionals as well as those in external relations and business development — jobs that build business; stay ahead of local, state, and federal government issues; do customer outreach; make business work; and manage accounts.
Also noteworthy is that 4% of positions considered professional, administrative and management jobs – generally exempt leadership jobs – currently pay less than $50,000 annually, something that businesses might closely watch as they work to retain talent and remain competitive.
It's not news that Hawai'i's tourism industry has suffered devastating blows, and that sector's silence in the PAM survey is telling: This year's survey includes only four participants from that sector, half of the number from previous years. There were also no reports on retail sales supervisors – the heart of another industry devastated by the pandemic and may be slow to recover.
---
PAM Salaries that Grew 15% or More on Average in 2021:
---
Many local organizations use HEC's surveys as guides to plan their strategies.
"HEC's annual surveys – as many as 21 different surveys every year – are invaluable benchmarks for me as I navigate business changes in Hawai'i," says Jim Alberts, senior VP of operations at Hawaiian Electric and chair of the HEC board.
"It's easy to get caught up in the happenings within our own business, and this insight into what's happening across the state – all sectors, all sizes, and all types of businesses – really grounds me with valuable data that I can use to make HECO an employer of choice," Alberts says.
Salary Adjustment Survey
HEC's annual Salary Adjustment Survey of 172 local employers focused extensively on real-time handling of HR challenges during 2021 and illustrates Hawai'i's collective resolve. Even in the thick of the pandemic, over half of employers surveyed (52.4%) reported no changes to their 2021 hiring plans and 21.5% reported hiring during those crisis months, based on job, department and/or location.
Also heartening: Two-thirds of all employers that offered a bonus plan in 2020 reported that bonuses have been or will be paid as planned in 2021.
Only 10 companies reported salary reductions during 2021, with nine reporting those reductions for their executive and management group and only three reporting decreases for nonmanagerial employees.
---
Changes in Pay During 2021
These findings from HEC's Salary Adjustment Survey illustrate Hawai'i's collective resolve during the pandemic. Survey participants were asked to choose which option best reflects their decision-making on their 2021 salary/pay adjustment budgets due to Covid-19:
---
Nationwide surveys show that employers plan for larger raises on average in 2022 than in recent years. Similarly, the SA Survey found that the overall pay adjustment budget for 2022 increased to 2.5%, an increase of 0.5% percentage point from 2021. Also, the number of employers projecting overall salary increases for 2022 climbed to 76.5% as compared to only 66.7% for the current year.
These two local surveys offer glimpses into where local businesses might step up their games, particularly regarding competitive salaries and job descriptions tightly written to their unique challenges.
The findings portend the possibility that 2022 will see significant salary jumps in some job areas, many that may forever change Hawai'i's salary landscape as employers continue to recruit and retain high-value employees.
---
How Did You Manage Your Workforce in 2021?
Participants could choose as many options as applied:
---
Impact to Hiring Plans 2021
Participants could choose as many options as applied:
Bonnie Pang
President & CEO,
Hawaii Employers Council