Hawaii's Lifeline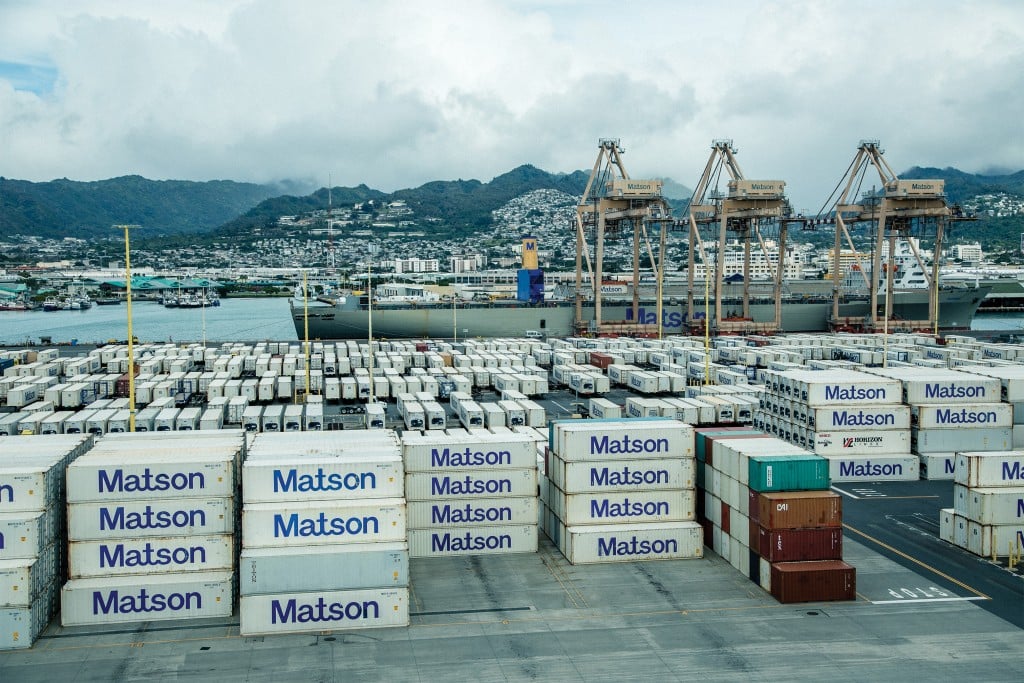 Almost $1 Billion for New Ships
Matson says it is in the middle of a $1 billion upgrade that is expected to be completed over the next two years. It includes three new cranes and renovated facilities but most of the money will be spent on four faster, bigger and more fuel-efficient ships.
Two ships, each 850 feet long, are under construction at the Philly Shipyard in Philadelphia. One named after late U.S. Sen. Daniel K. Inouye is expected to be delivered this fall, with the second delivered in the first quarter of 2019.
The other ships are being built at General Dynamics NASSCO in San Diego for delivery by the end of 2019 and the middle of 2020. Each will be a combination of container ship and roll-on/roll-off ship, according to Matson. They will be 870 feet long and have room for up to 800 vehicles in an enclosed garage space. They'll be named Lurline (the sixth Matson vessel to carry that name) and Matsonia (the fifth vessel with that name).
The four ships will cost a total of about $930 million and conform to new sulfur emission standards set to go into effect in 2020. The International Maritime Organization rules require sulfur emissions be cut from current levels of 3.5 percent to .5 percent of fuel content to reduce air pollution.
On the dock an anti-aircraft gun, with a barrel more than a dozen feet long, sits on a flat rack platform container awaiting shipment for a military training exercise. Around it are thousands of closed Matson containers, 2,700 of them to be exact, all in parking stalls awaiting pickup by customers. Another several thousand are empty, stacked like gigantic kid's toys, and ready for loading with Hawaii goods headed elsewhere. The dock can handle 3,000 empties, stacked up three and four high in the terminal.
Matson has dedicated five ships to its China service in a constant rotation, with one arriving each week in Hawaii from Long Beach, California, to unload, before continuing to head West. Each goes to Guam, Okinawa and then Ningbo and Shanghai in China. Cargo destined for China from the other two West Coast ports of Seattle and Oakland meets the weekly ship in Honolulu where the transfer occurs.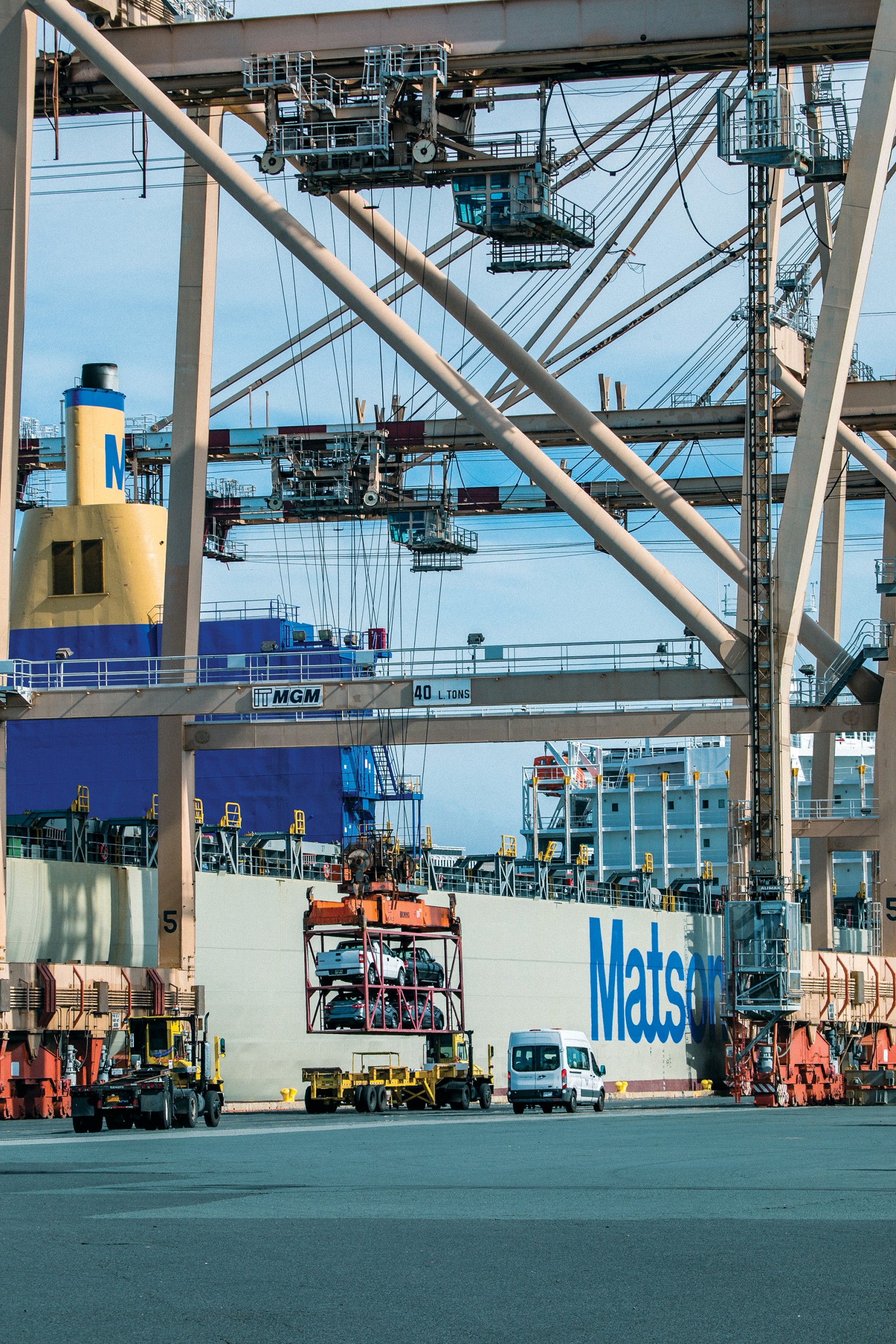 "Shanghai is the hub where it gets loaded, and then it's a direct shot back from China to Long Beach in 11 days … faster by five days" than other shipping companies, says Keoni Wagner, Matson's director of corporate communications.
The "dual head-haul" to China solved a long-standing challenge for Matson: Ships used to leave the West Coast jampacked with goods for Hawaii, but returned to the West Coast with little from Hawaii.
"But going to China means they load up again," Wagner says. "What also makes China such a success is we get a premium for that. They pay more to put it on the fast boat. It's a dream combination."
2017 Arrivals
Here is what Matson brought to Hawaii from the West Coast last year:
149,800 containers
67,000 automobiles