Hawaii's Lifeline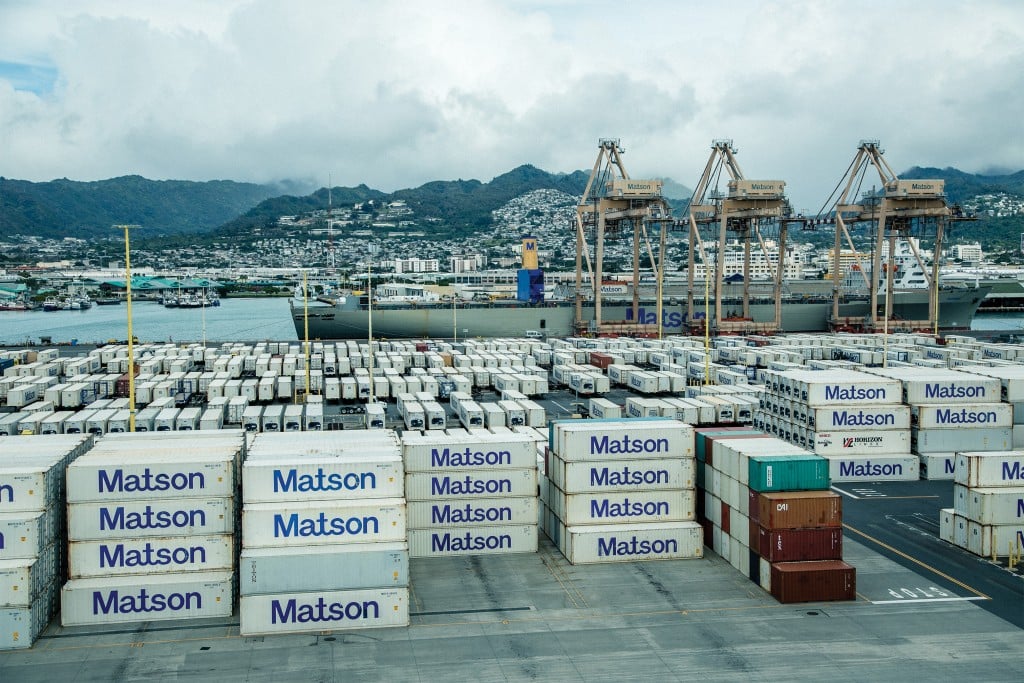 "One of Our Busier Days"
Lek Friel, Matson's vessel planning manager, calls the unloading of the Mahimahi "one of our busier days" because of all the transfers to the Neighbor Islands.
"We have three barges working today, with the barge to Kawaihae leaving this afternoon with 175 containers for the Big Island. The barge to Kahului with 150 containers leaves at 6 tonight and will get there by about 7 a.m. tomorrow. The third one leaves at 8 p.m. to Nawiliwili, Kauai, getting in around 8 a.m. tomorrow.
"Barges go three times a week to each island and there's everything aboard: food, building materials, agricultural products. Thirty percent of what comes off the ship goes to the Neighbor Islands. The other 70 percent stays on this island."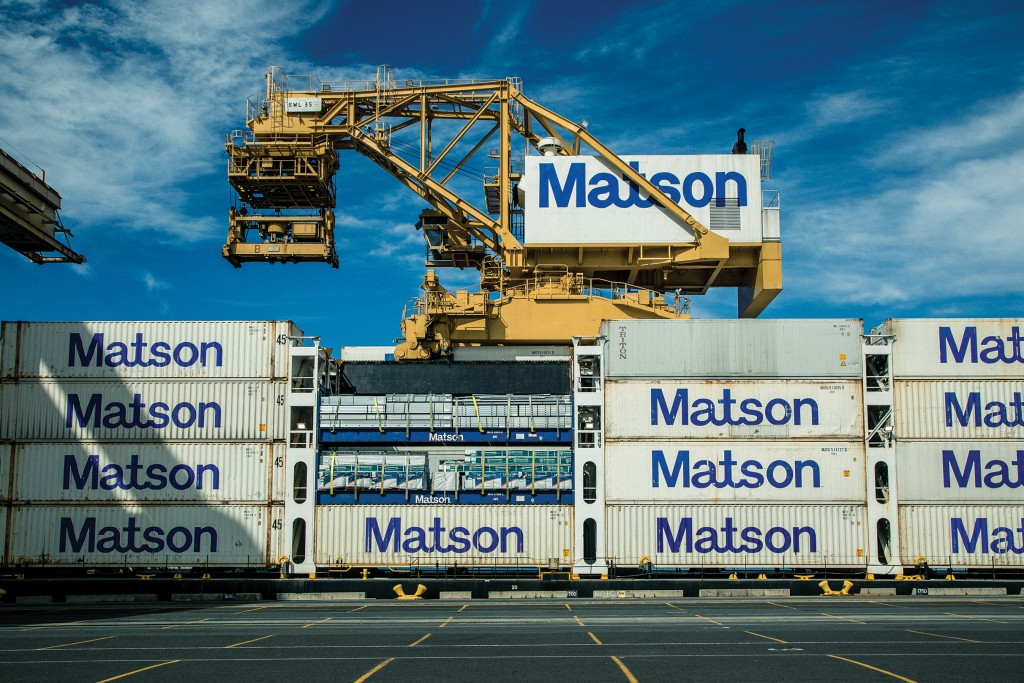 In the month before Thanksgiving, 40 or 50 containers of turkeys and ham arrive at the terminal. "We usually start seeing them toward the third week of October," says Lek Friel. "Then the first of November the Christmas trees for the hotels come in, and by the middle of November it's the ones for retail stores like Home Depot and Lowe's."
Pasha Hawaii also serves Hawaii with container ships from the West Coast but Matson was the first, with its origin in 1882. That's when Capt. William Matson sailed his triple-masted schooner into Hilo Bay with 300 tons of plantation supplies, food and general merchandise. He returned to San Francisco with sugar.
"We've been doing it ever since," says Keoni Wagner, Matson's director of corporate communications. "Now it's more construction material, produce and consumer goods – from shoes and clothes to toothpaste, and everything in between.
"The whole operation is set up for speed," continues Wagner. "Matson is pedal to the metal every single voyage. The community depends on our arrivals to keep things on the shelves."