Hawaii's Lifeline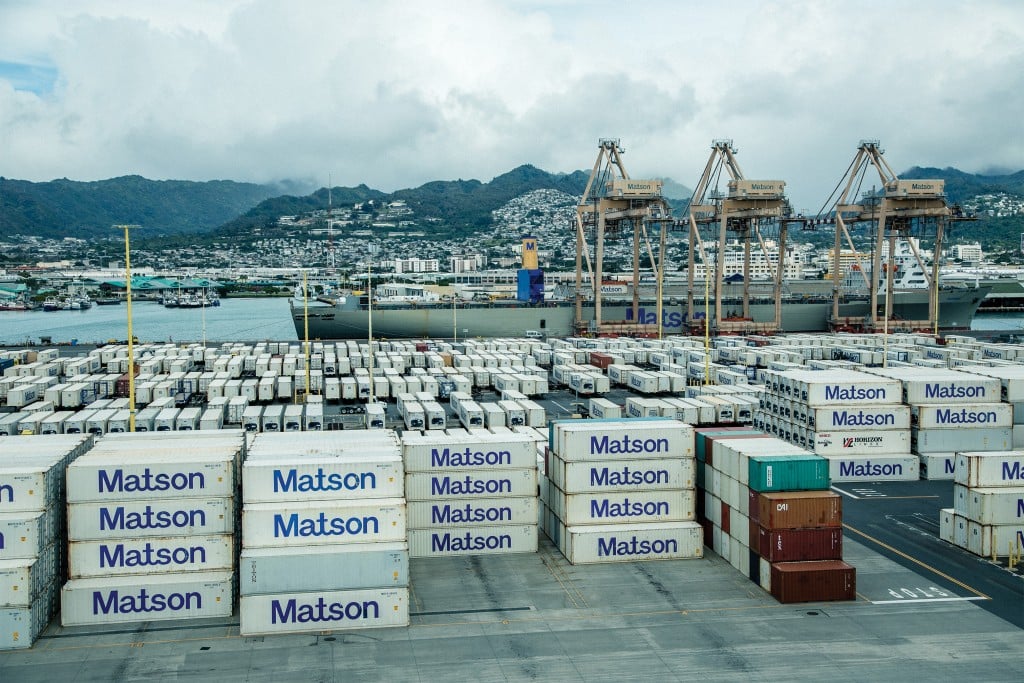 The container ship

mahimahi

is more than two football fields long.

It's shown below, cozied up to the dock at Matson's Sand Island terminal on a sunny Thursday afternoon.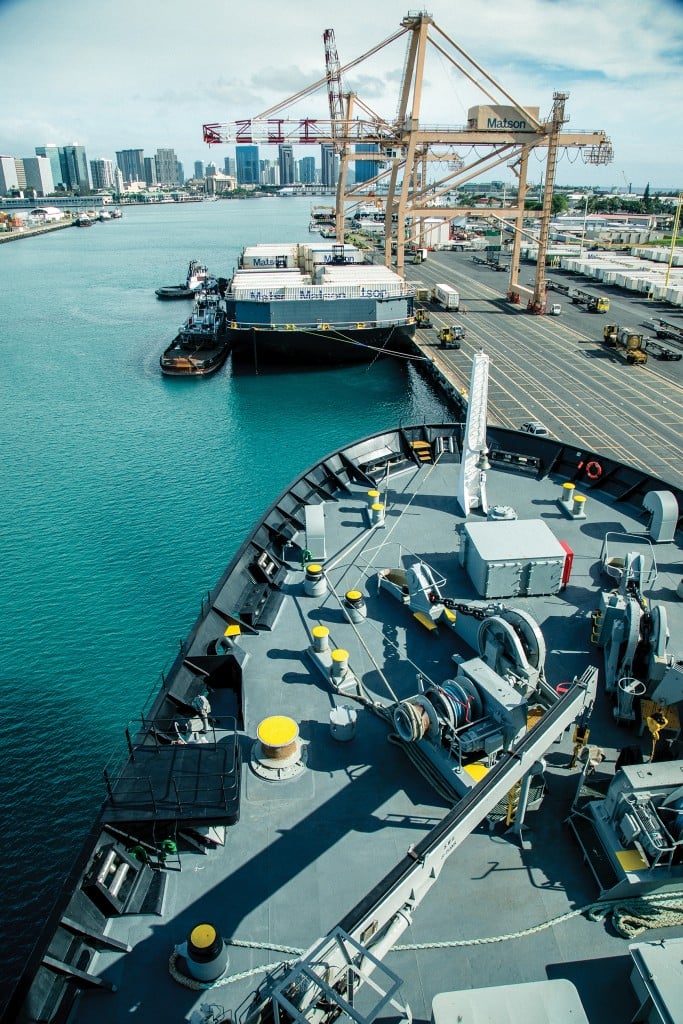 The Mahimahi backed in from Aloha Tower the night before, pushed and pulled by two tugs. The whole operation was commanded by a harbor pilot who sometimes stood on the "wing" of the ship.
The ship had left Long Beach, California 4½ days earlier and was carrying a load of 1,193 containers, most of them 40-foot long. Yet all the containers were offloaded in 15 hours of work. Then each container was driven to destinations around Oahu or loaded onto Neighbor Island barges (like the one shown below). Those containers carry just about everything the people of Hawaii need from the outside world.
This article tells the story of that operation in words, pictures and numbers.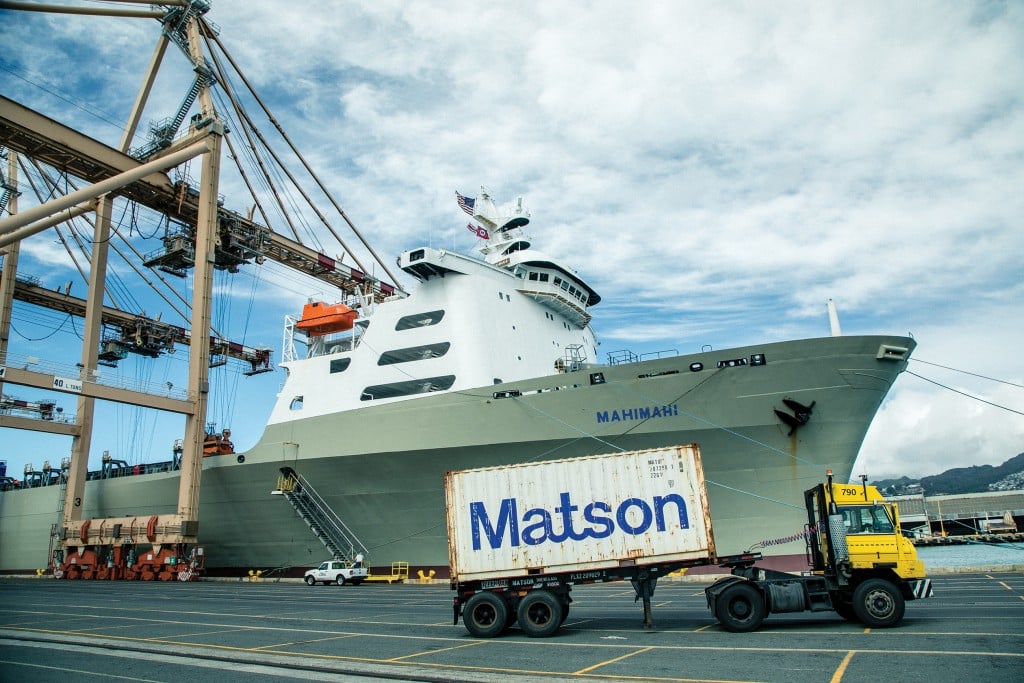 The rock stars of the terminal are the operators of the 10-story-high cranes (shown below) equipped with metal claws that snap around the corners of the 40-foot containers and lift and swing them up and over the ship's side and onto waiting hostlers. Here, a crane lowers a cover to the cargo hatch that held the containers. Nicknamed bomb carts, the bright yellow hostlers (one is shown above carrying a 20-foot container) whisk away the containers to parking spaces where they await customer pickup or transfer to a Neighbor Island barge.